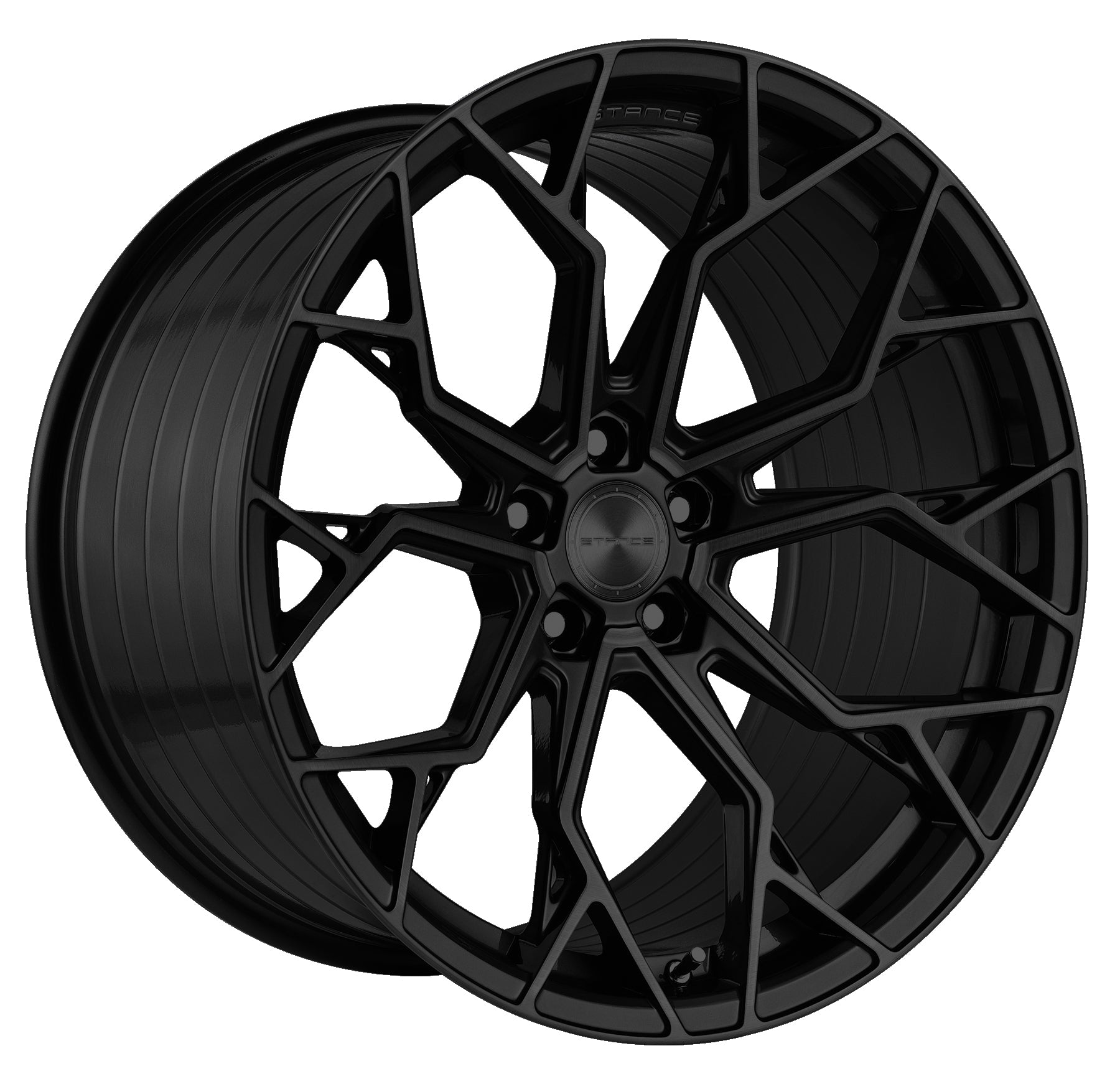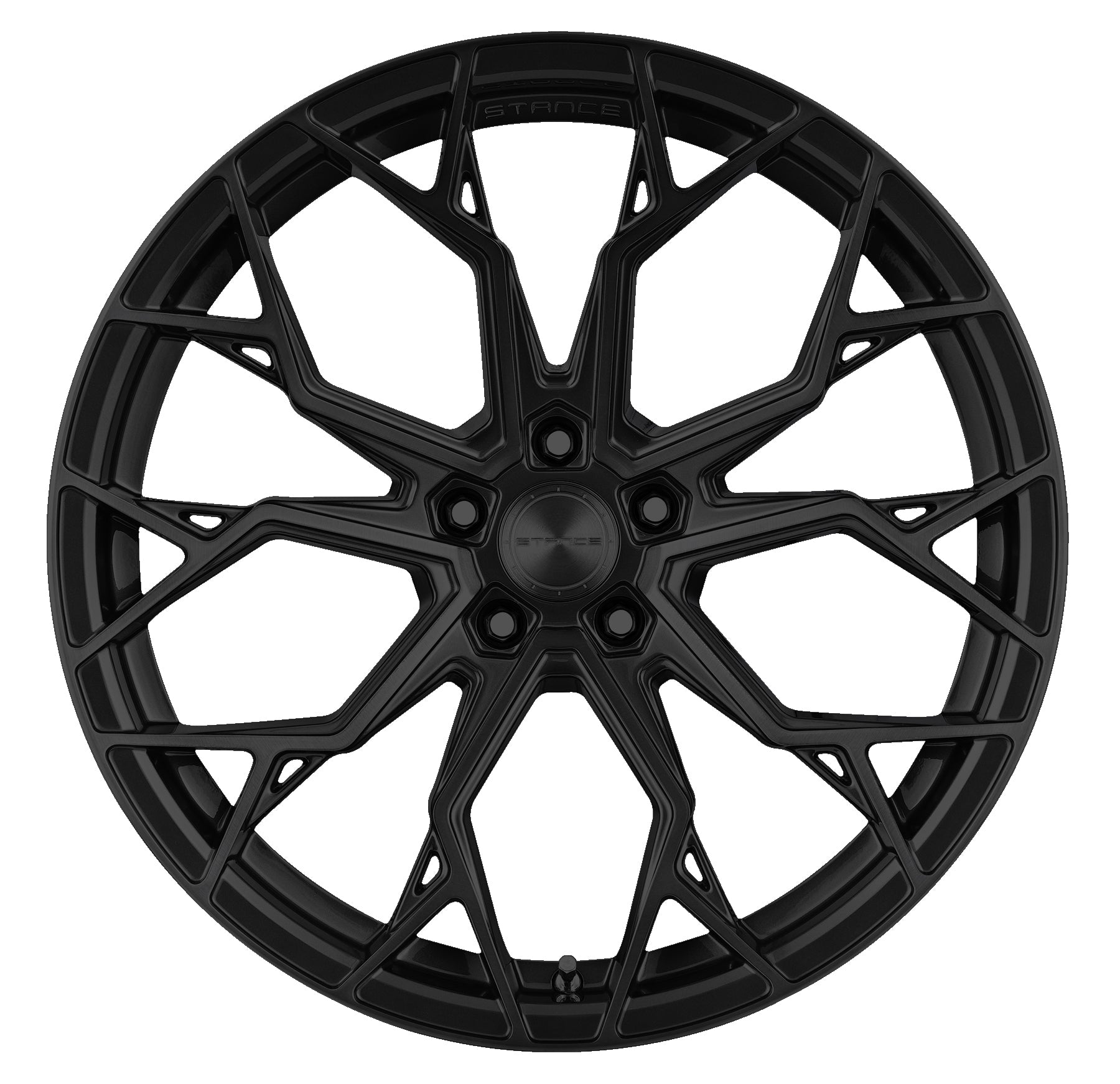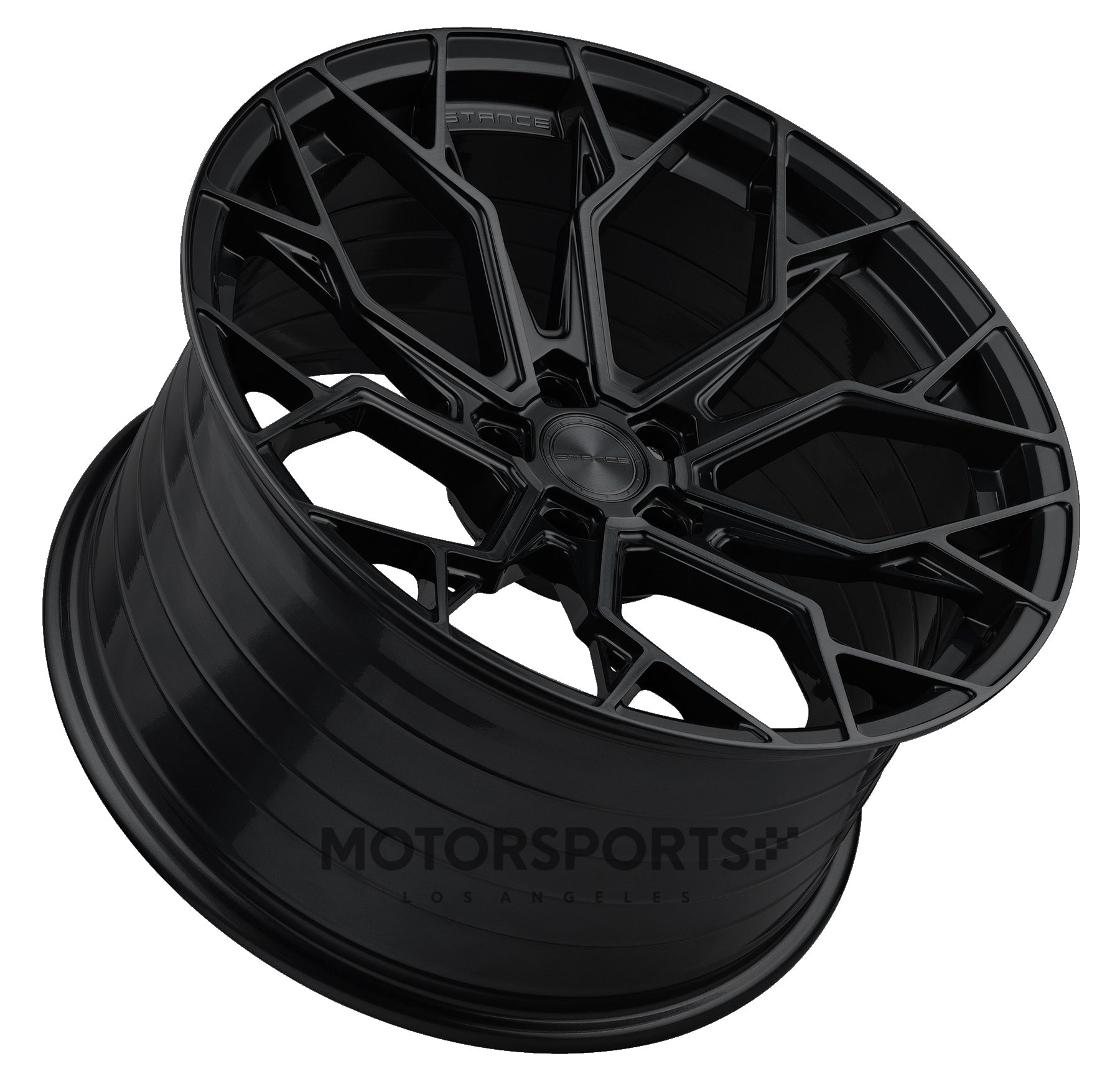 20" Stance SF10 Wheels Matte Black - Set of 4
Item Specifications
Brand: Stance Wheels
Model Name: SF10
Wheel Size: 20x9, 20x10, 20x10.5, 20x11
Center Bore: OEM Vehicle Specs 
Center Caps: 
Center Caps Included
Finish: Matte Black 
Bolt Pattern: OEM Vehicle Specs
Offset: Offsets will be chosen by the manufacturer to ensure proper fender flush fitment. *Please Email or Call if you would like to pick your offset. *
Availability: 
Please Email or Call to check availability 
Flow Forged Technology 
Light Weight Design
Custom Offset Range From +15 / +45
OEM Bolt Pattern 
OEM Center Bore Size 
Built To Your Specifications 
Monoblock Construction 
PCD Range: 5x108, 5x110, 5x112, 5x114.3, 5x115, 5x120, 5x127, 5x130
STANCE FLOW FORGED
SF10 SERIES
Stance SF10 (Rotary Flow Forged) Series implements the newest and latest German manufacturing process that utilizes pressurized rollers to stretch the wheel to the desired specifications. By doing this Stance Wheels can achieve a lightweight wheel with pleasing aesthetics and aggressive fitments for European, Asian, and American made vehicles. Using this technology Stance Wheels created wheels that are stronger and lighter, very similar to a full forged wheel.