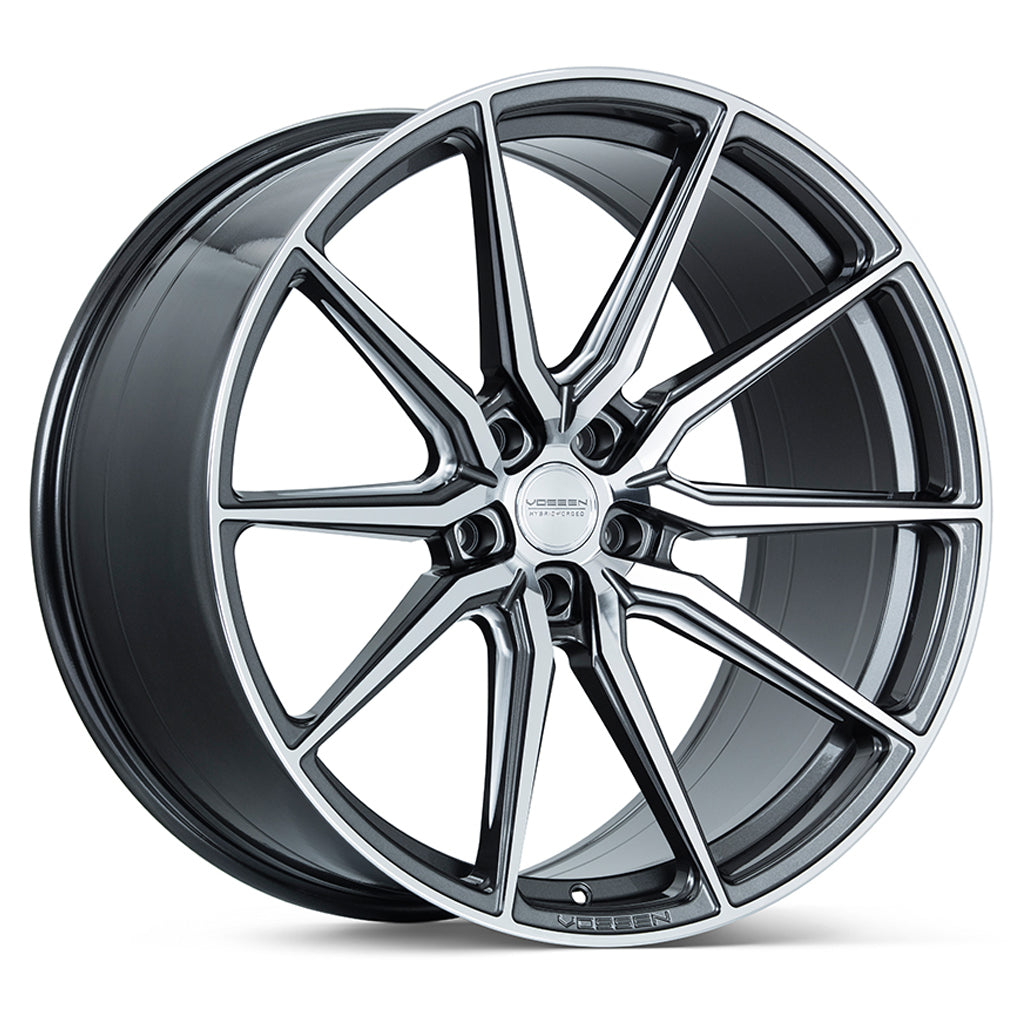 20" Vossen HF-3 Gloss Graphite Polished Wheels - Set of 4 - 20x9 20x10.5
Item Specifications
Brand: Vossen Wheels
Model Name: HF-1
Wheel Sizes:20x9 Front & 20x10.5
Center Bore:
73.1
*Hub Rings Provided by Vossen Wheels*
Center Caps:
Center Caps Included
Finish: Tinted Matte Gunmetal
Bolt Pattern: OEM Vehicle Specs
Offset: +32mm Front | +45mm Rear
*Please Email or Call if you would like to pick your offset. *
Availability:
Please Email or Call to check availability
Born from its forged counterpart, the M-X2, the all-new Hybrid Forged HF-3 wheel is defined by its multi-layered complexity and pocketed spokes. Gloss Graphite Polished and Double Tinted Gloss Black transparent standard finish options bring focus to the intricacy of the design, while 9 custom finishes provide a more personalized experience.