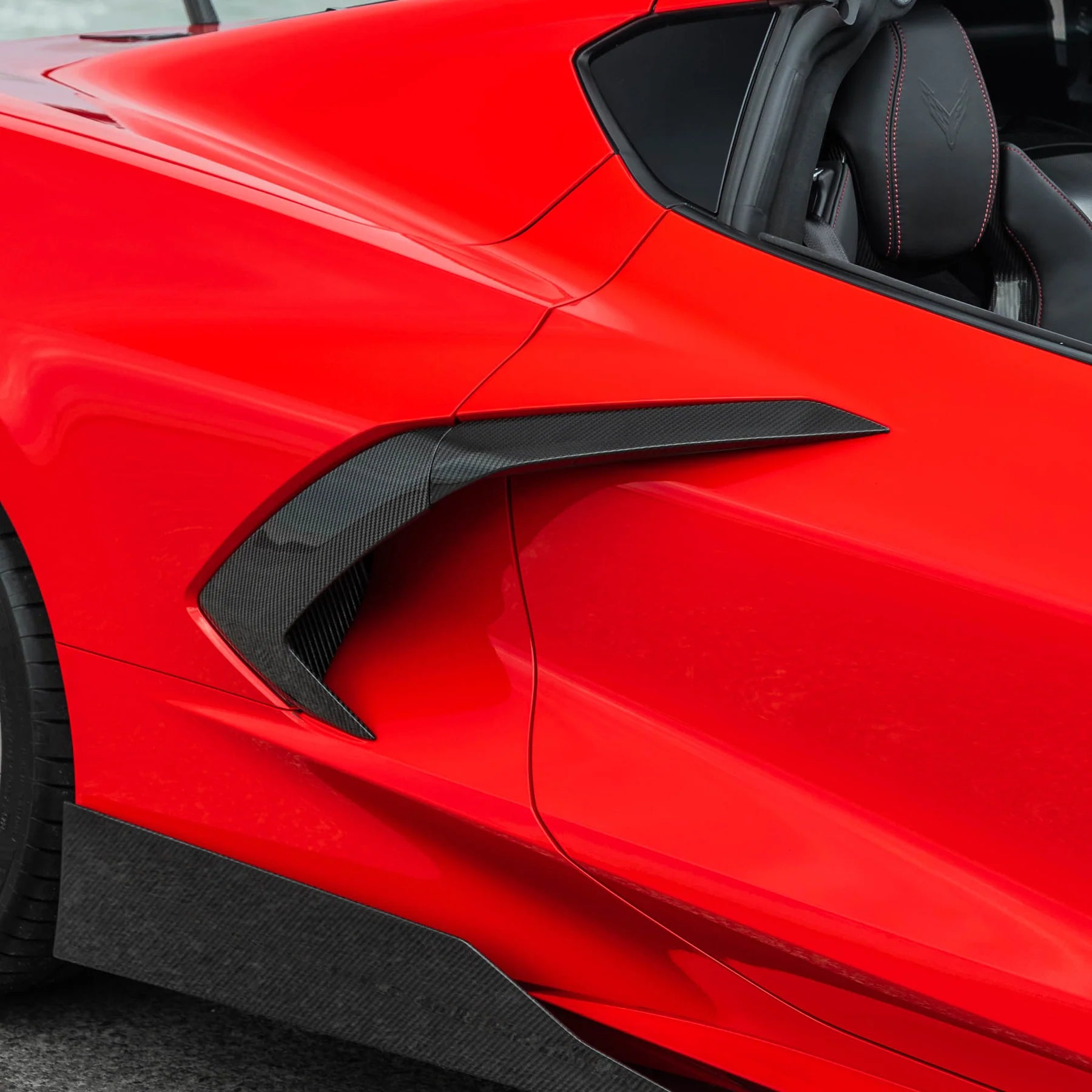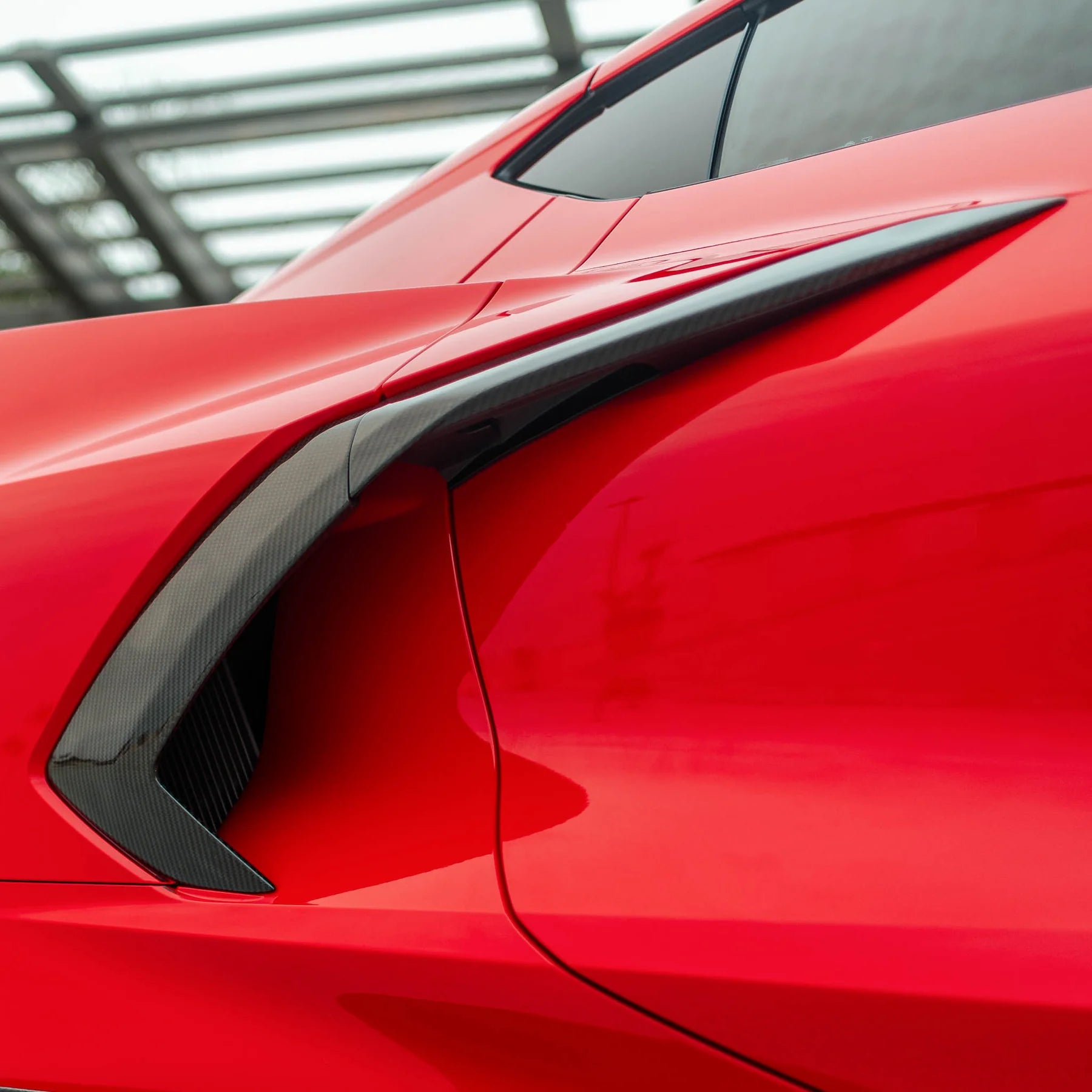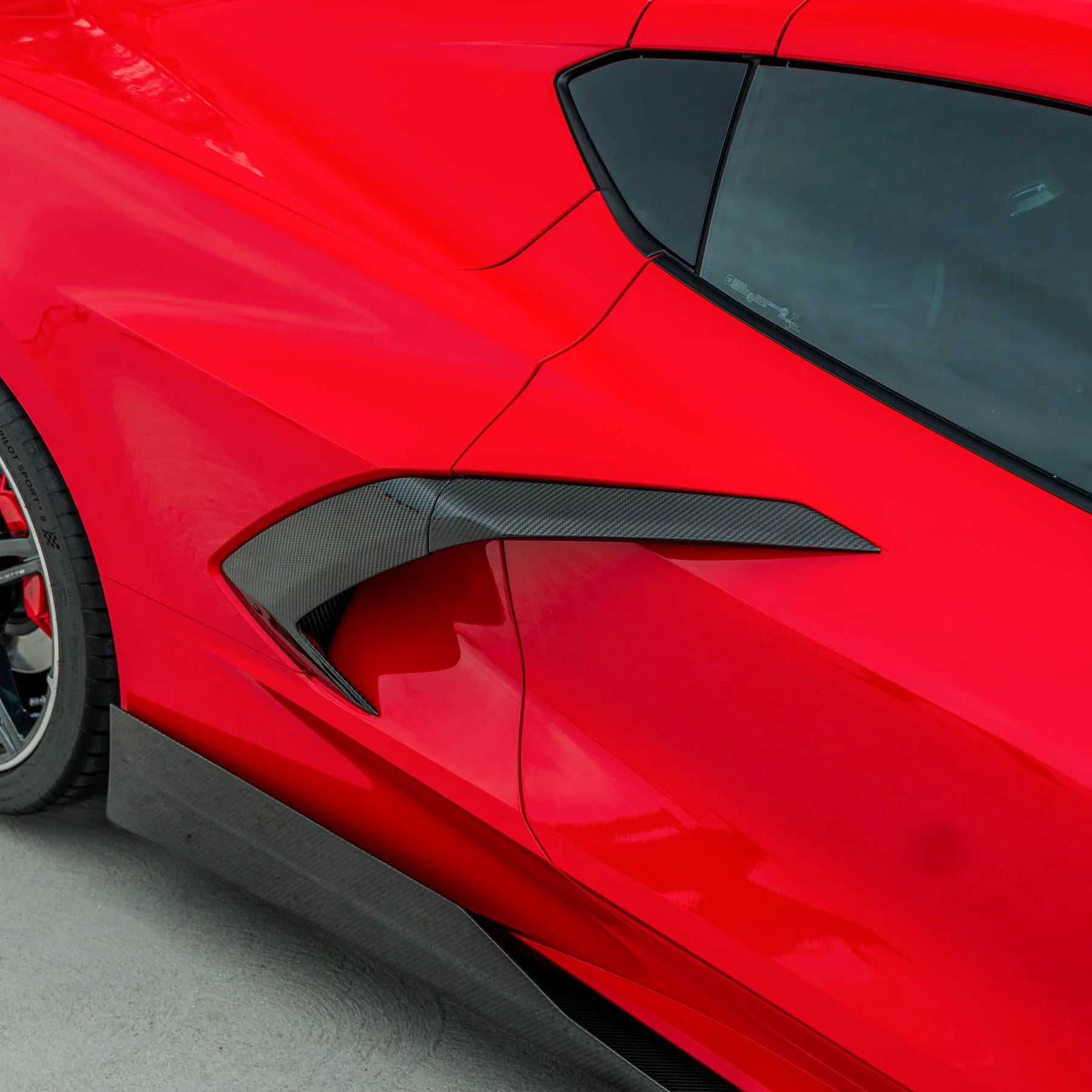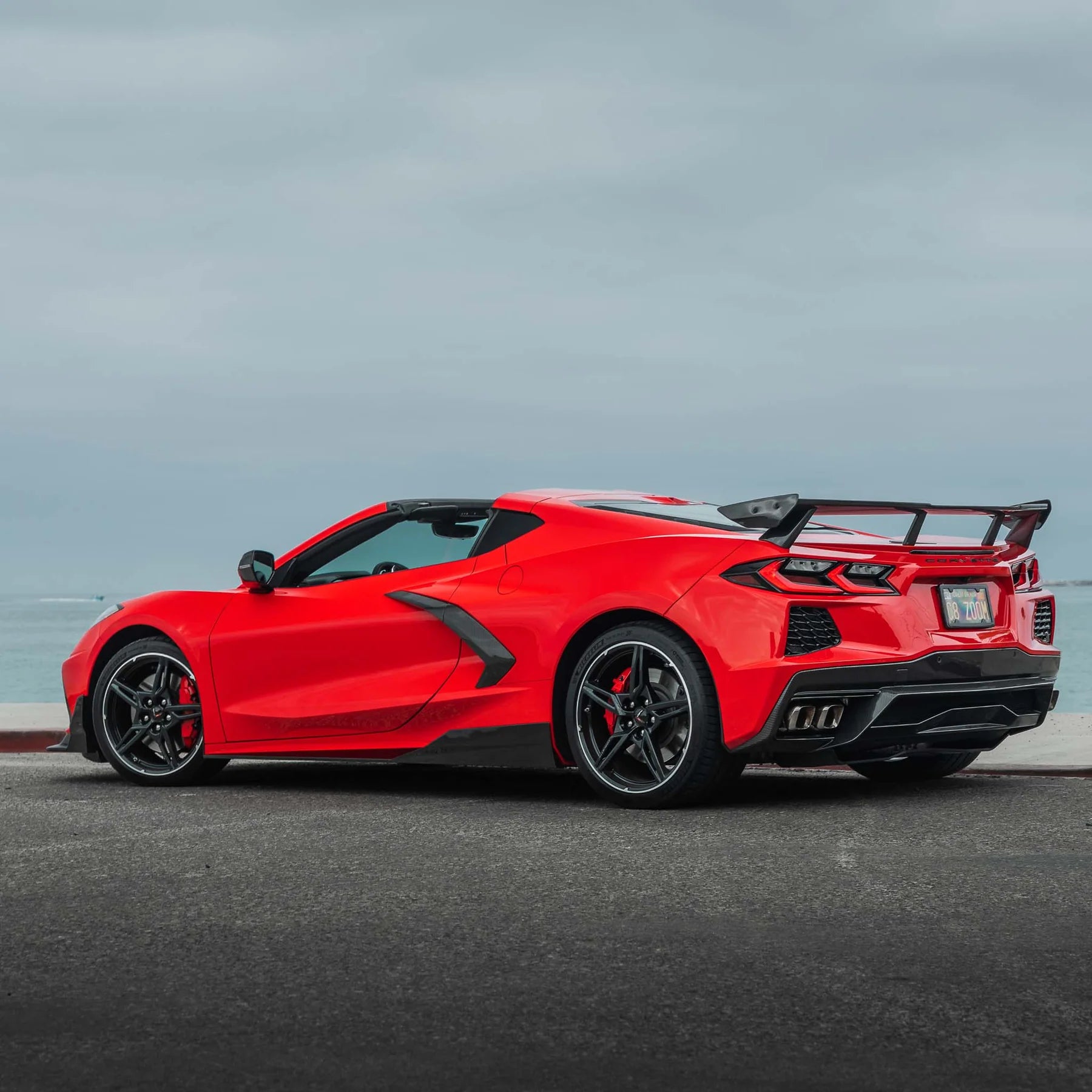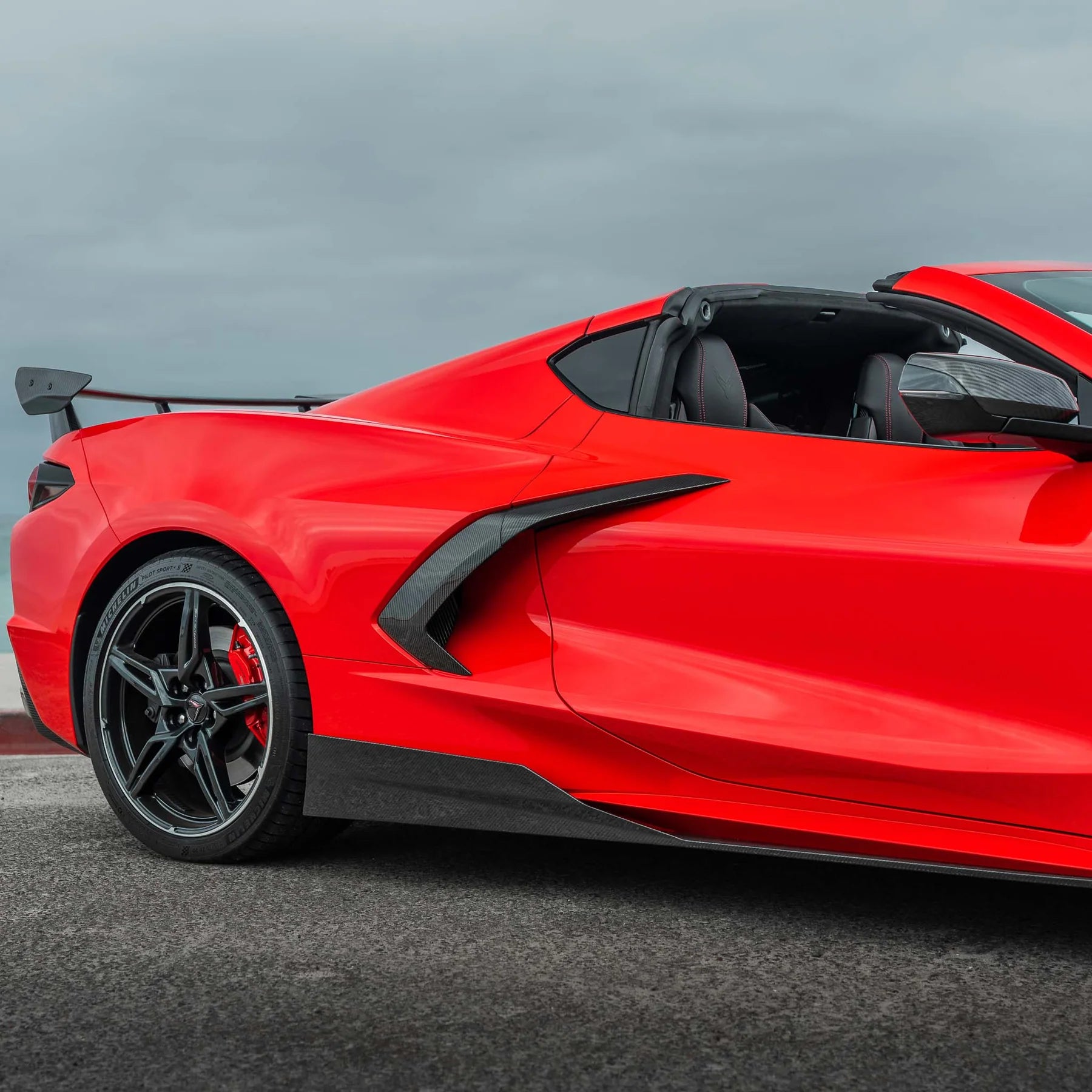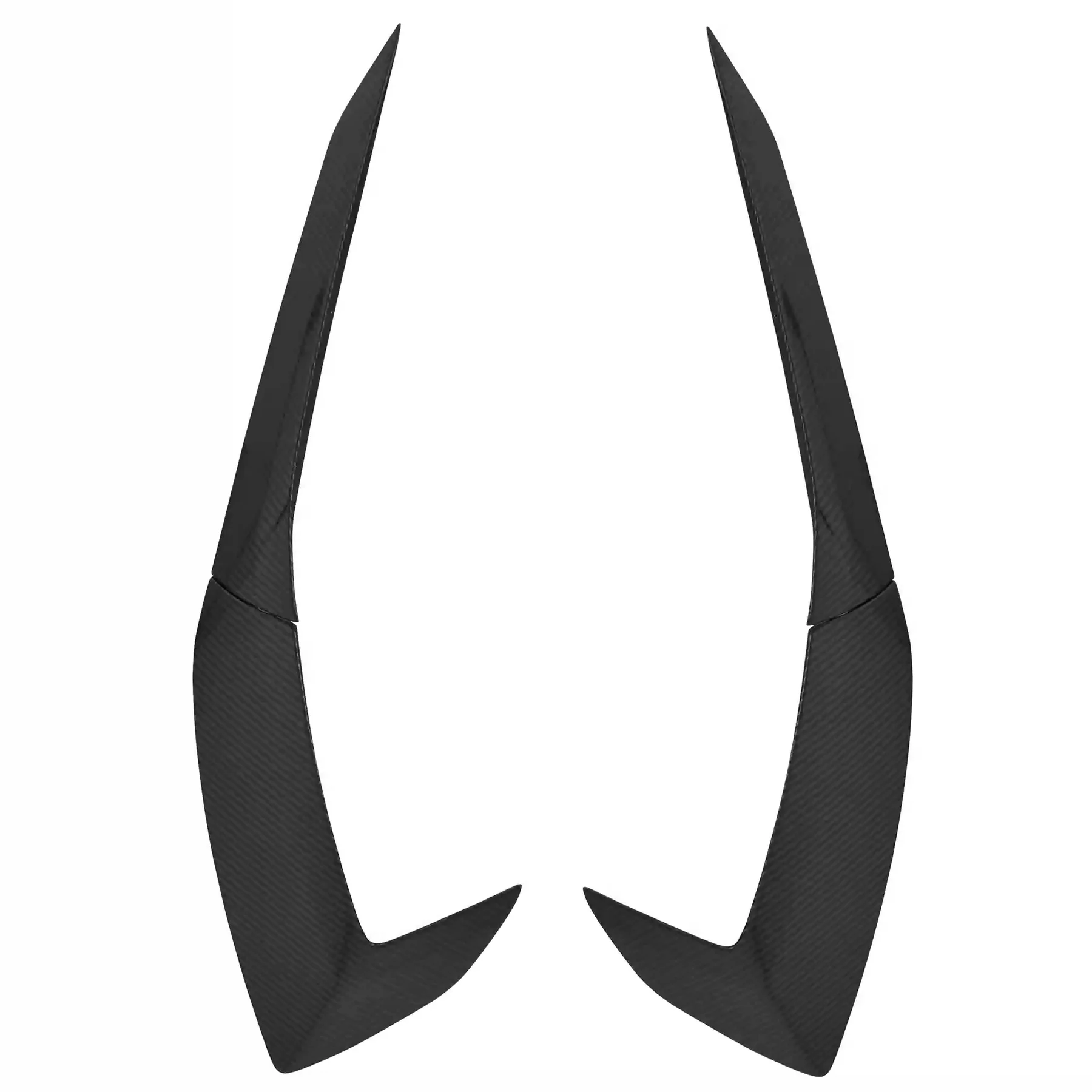 RACING SPORT CONCEPTS - CARBON FIBER BOOMERANGS - ENGINE INTAKE SIDE VENTS FOR C8 CORVETTE
Item Specifications
Direct Replacement to Your OEM Side Vents (Set of 4 | 2-Pcs Per Side).
NOT an Overlay. Re-Uses OEM Hardware & Attachment Points.
100% Pre-Impregnated Carbon Fiber.
3K 2x2 Twill Pre-Impregnated Carbon Fiber Weave Perfectly Matched Your Factory Carbon Fiber Pieces.
Gloss UV Inhibiting Clear Coat with High Temperature Resistance. 
Completely Reversible - No Permanent Modifications on your Vehicle. 
DITCH THE OVERLAYS

RSC C8 Boomerangs are complete replacement parts not a taped on overlay. These high quality parts attach directly to your factory doors and fenders via the same attachment points the stock pieces do.
PREMIUM PRE-IMPREGNATED CARBON FIBER
Utilizing the same manufacturing process as Corvette and other top tier OEMs, RSC parts are made with high quality pre-impregnated carbon fiber (sometimes referred to as "Dry Carbon) and cured in state of the art Autoclaves.
MATCHES OEM CARBON

RSC's premium 3k 2x2 twill carbon fiber weave will perfectly compliment any additional carbon fiber components you were able to purchase from the factory.
Manufacturer: Racing Sport Concepts
Model: Carbon Fiber Boomerangs - Engine Intake Side Vents
Availability: Please Email or Call to check availability at 1-818-821-1112 | Info@Motorsportsla.com