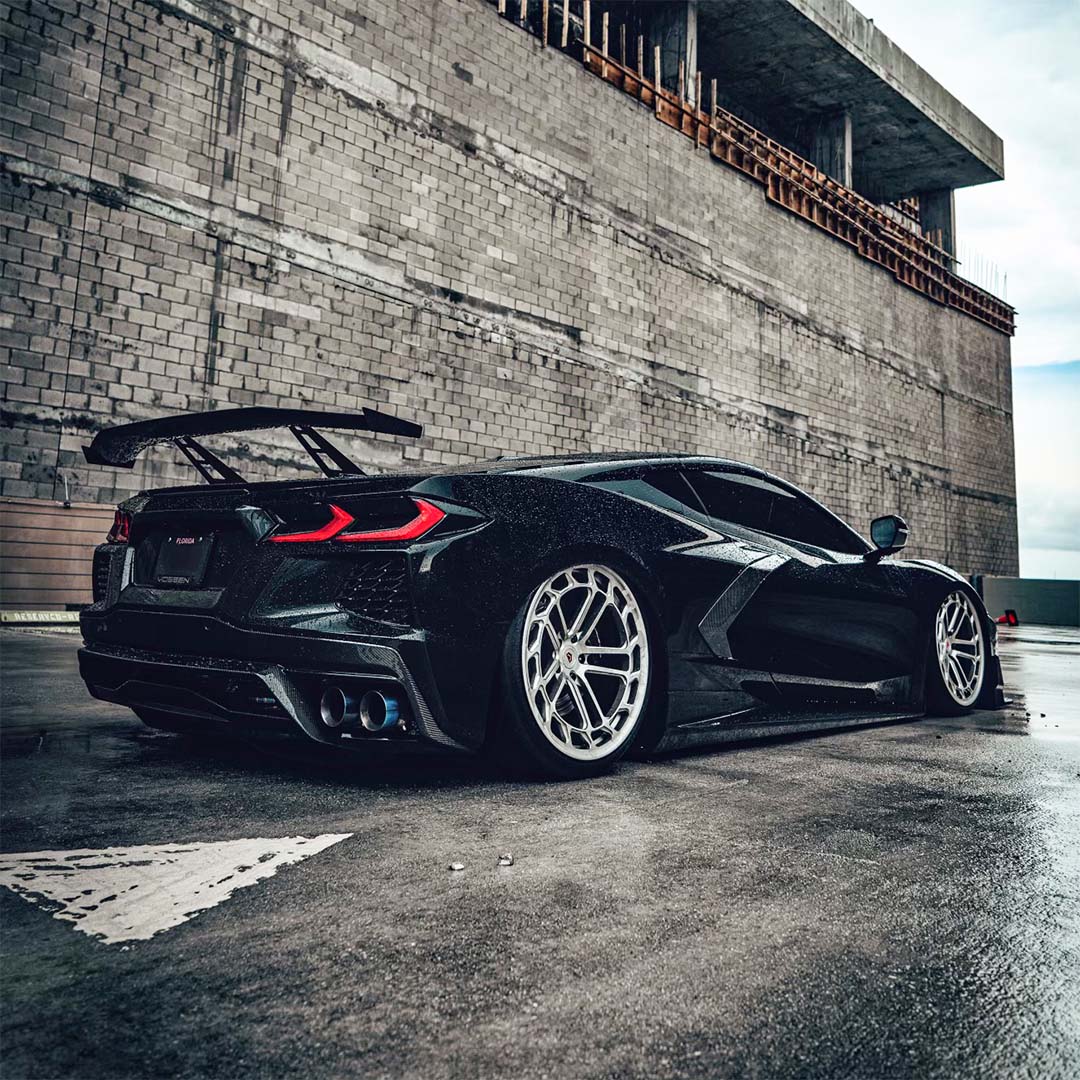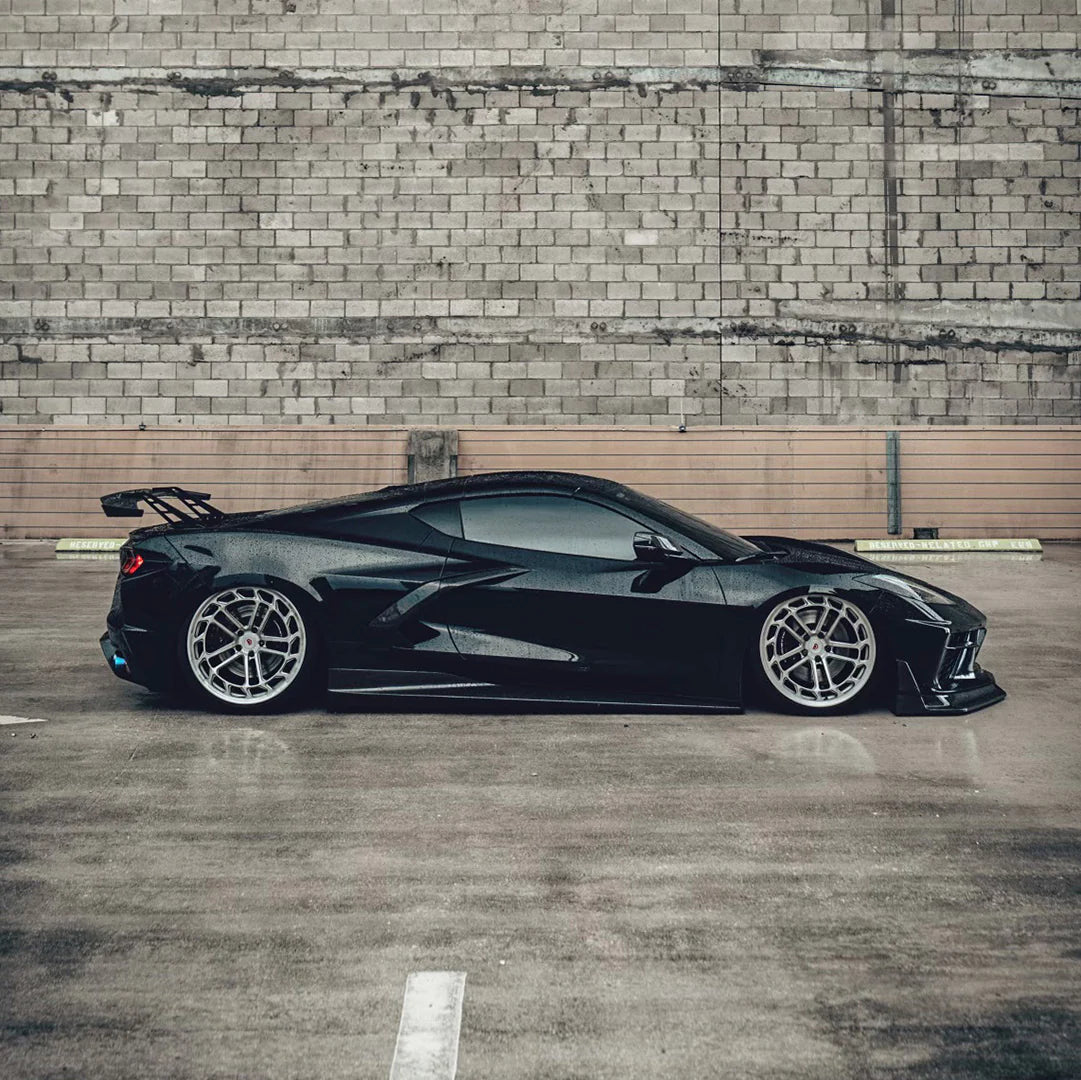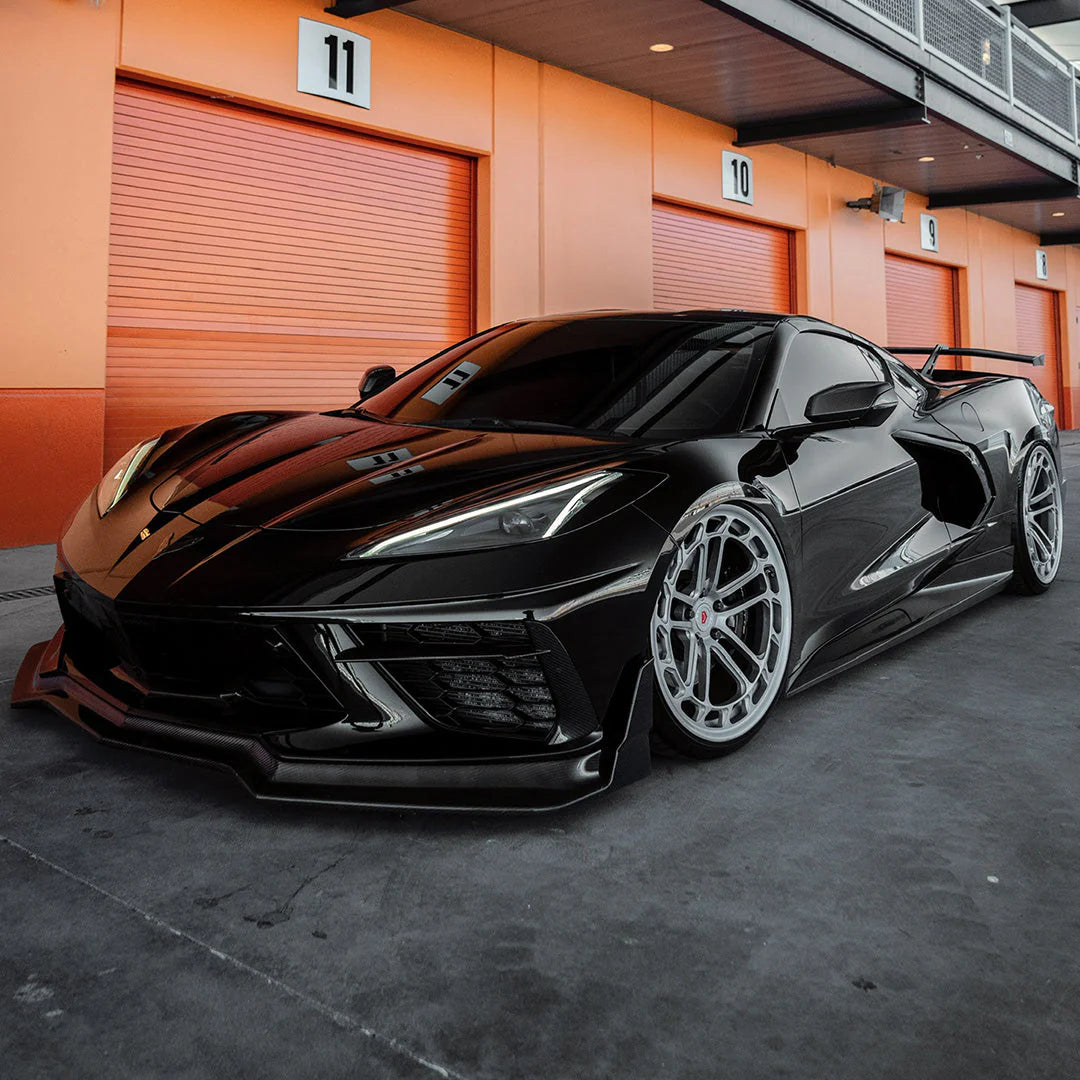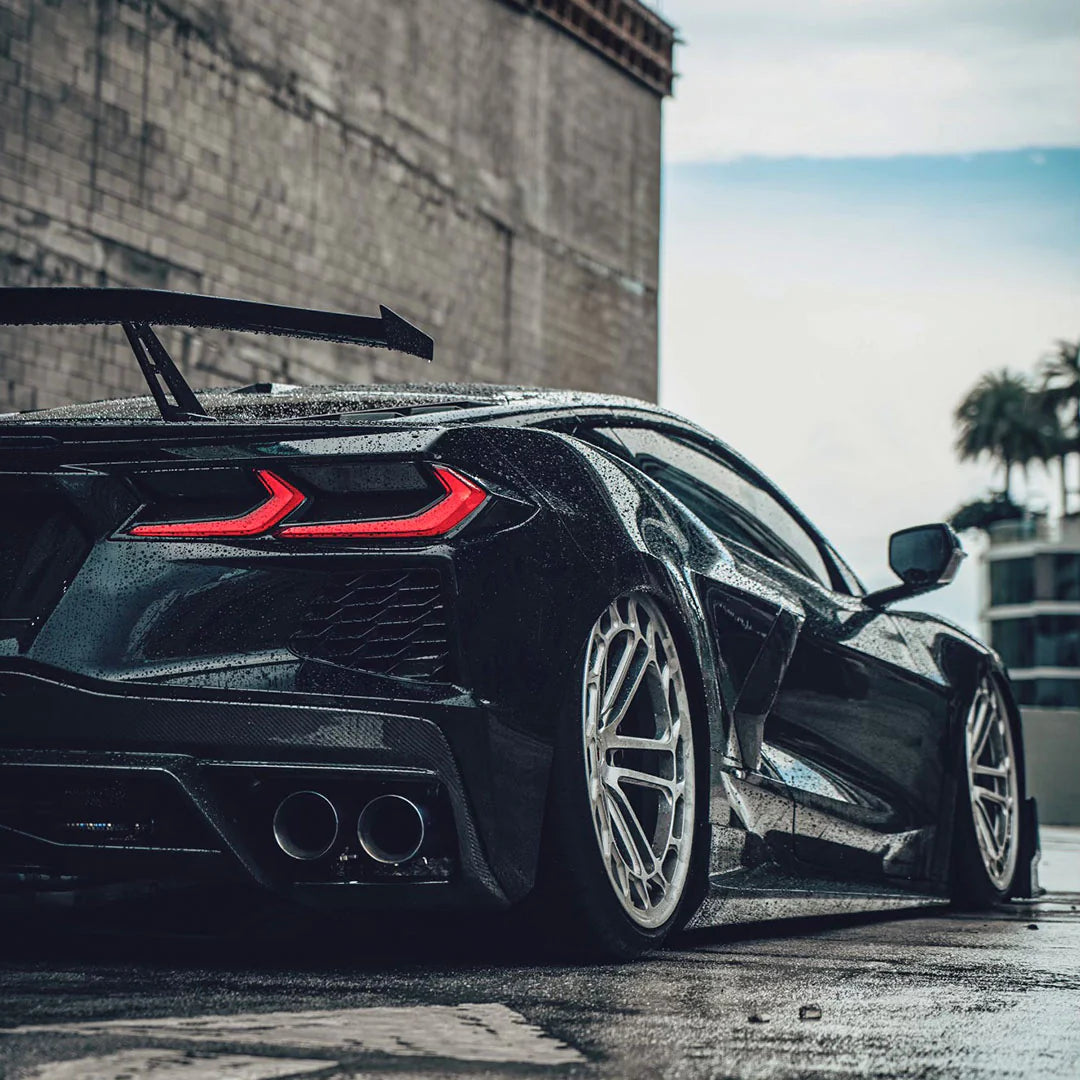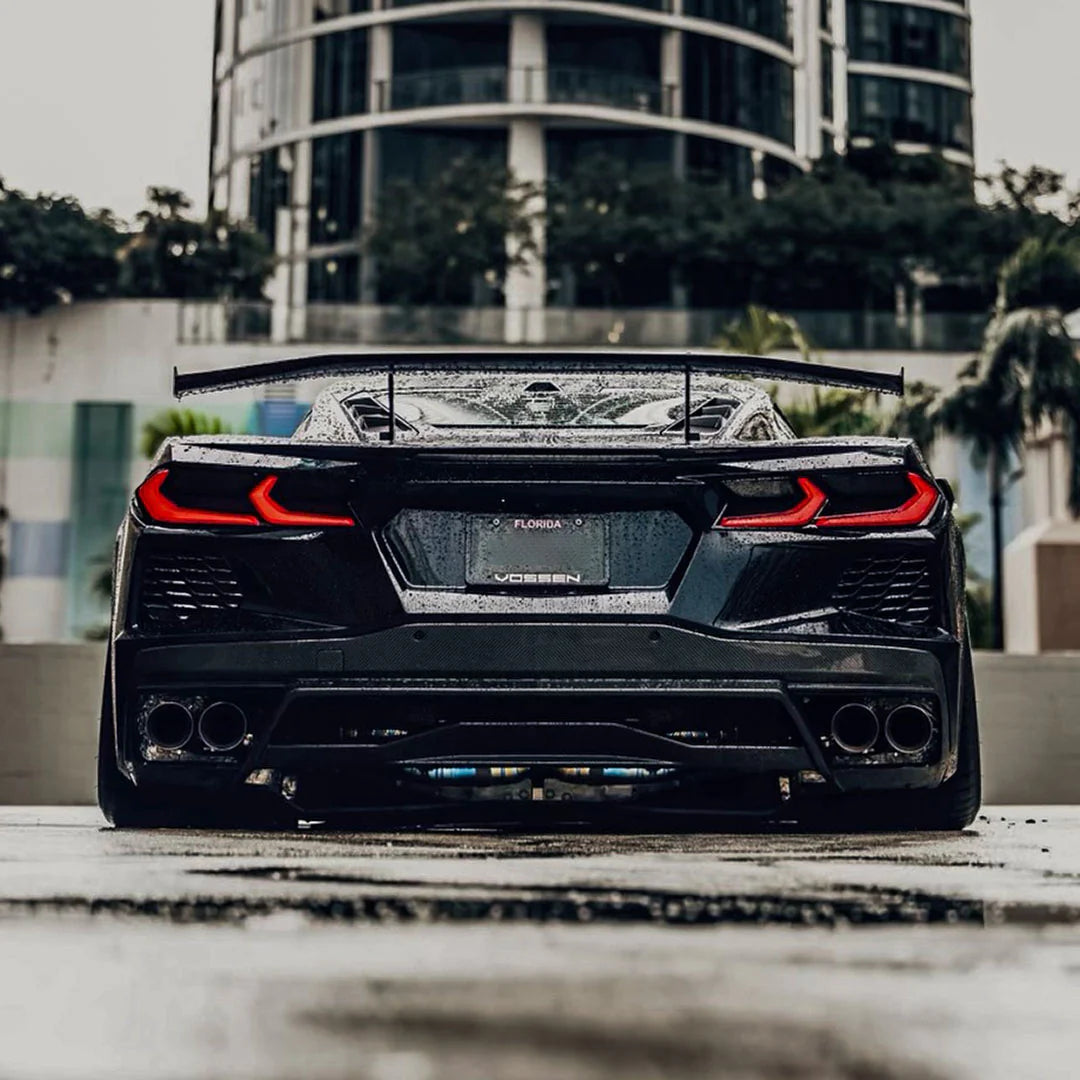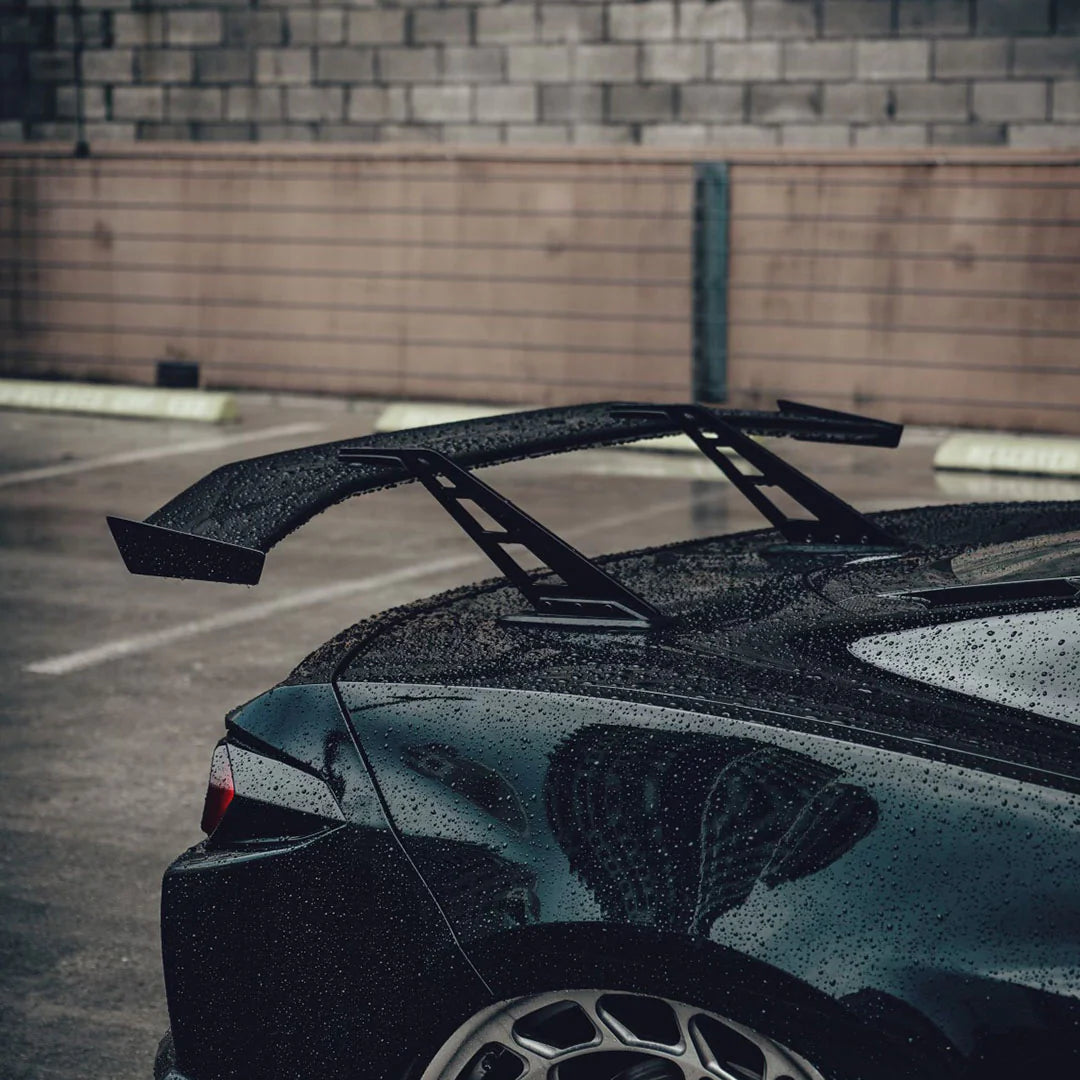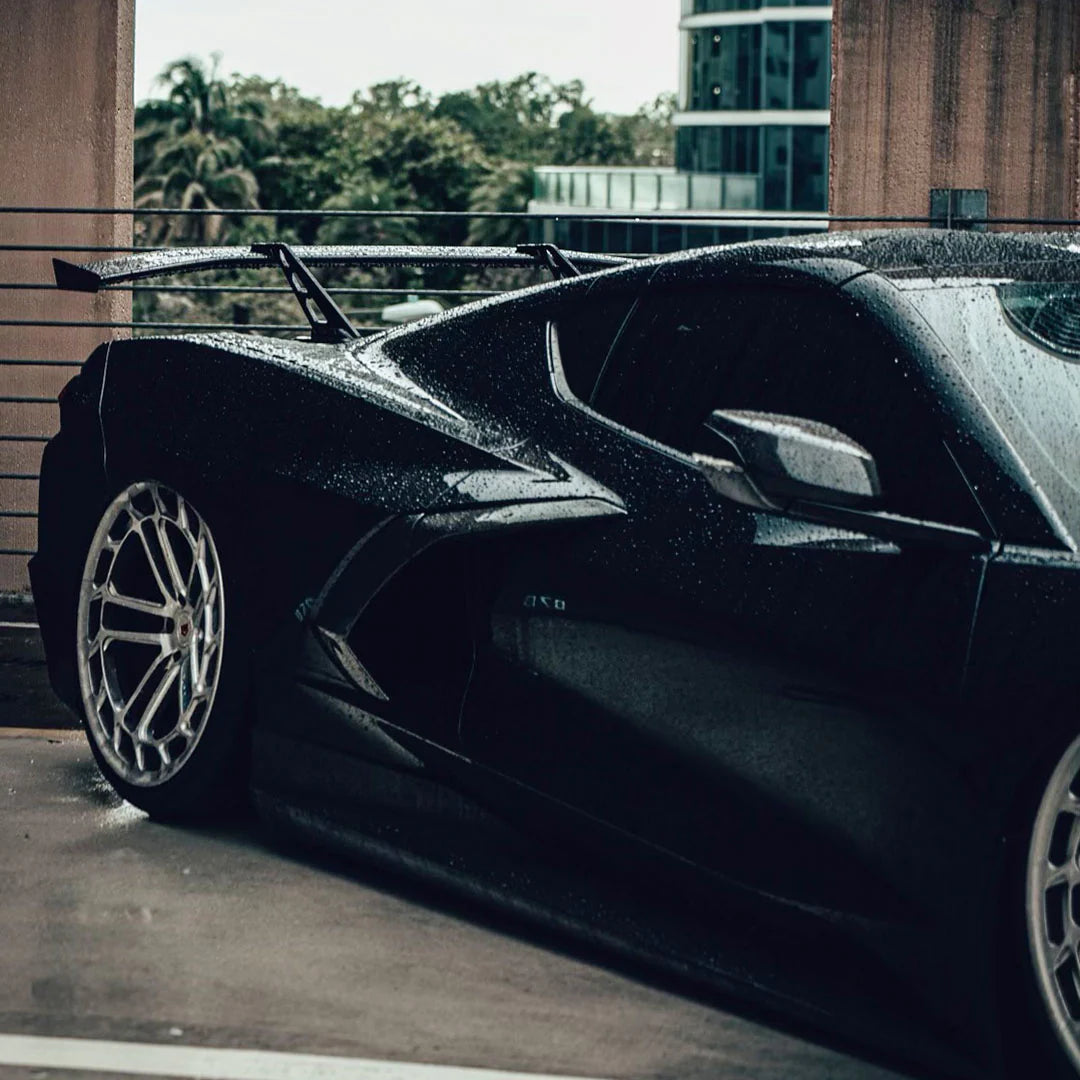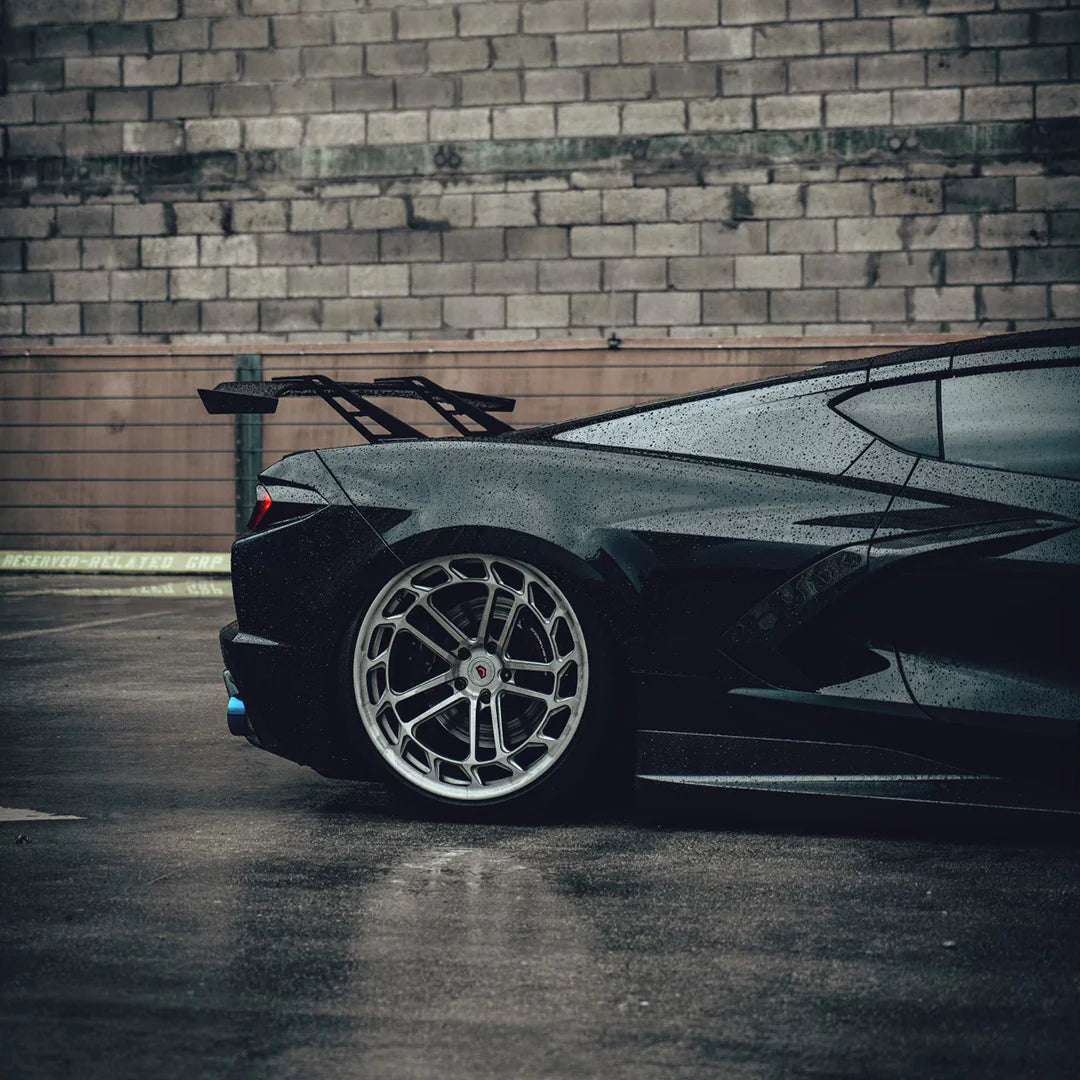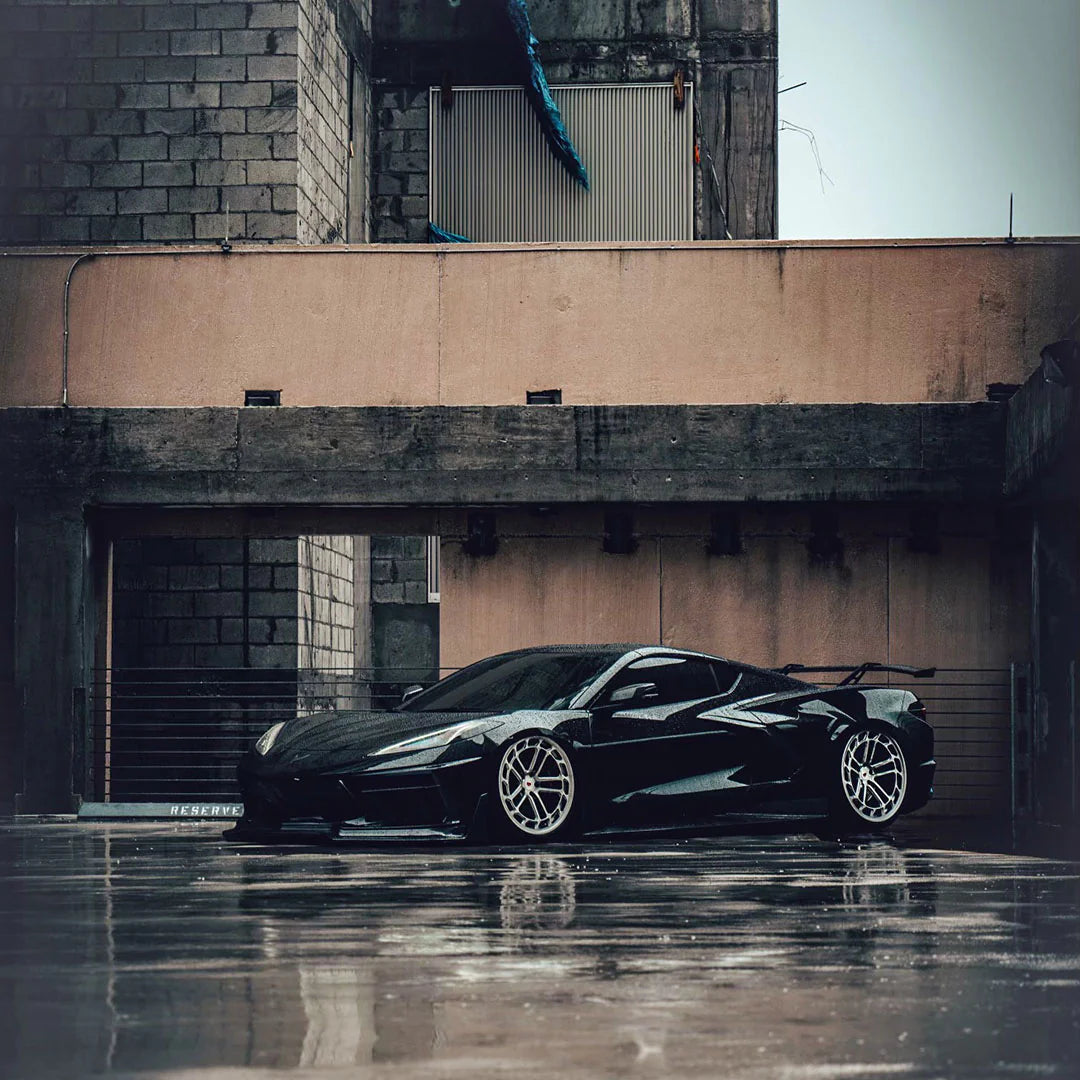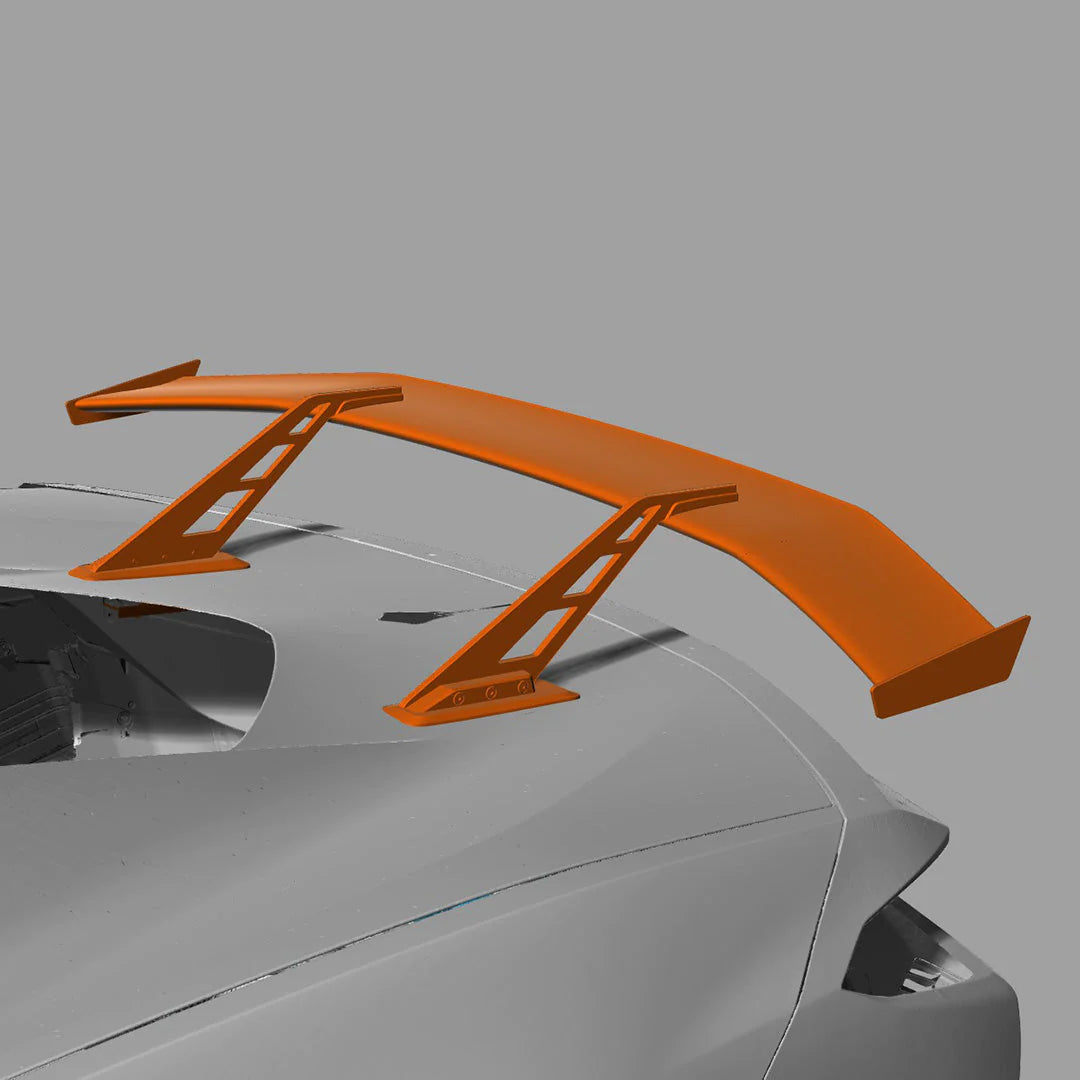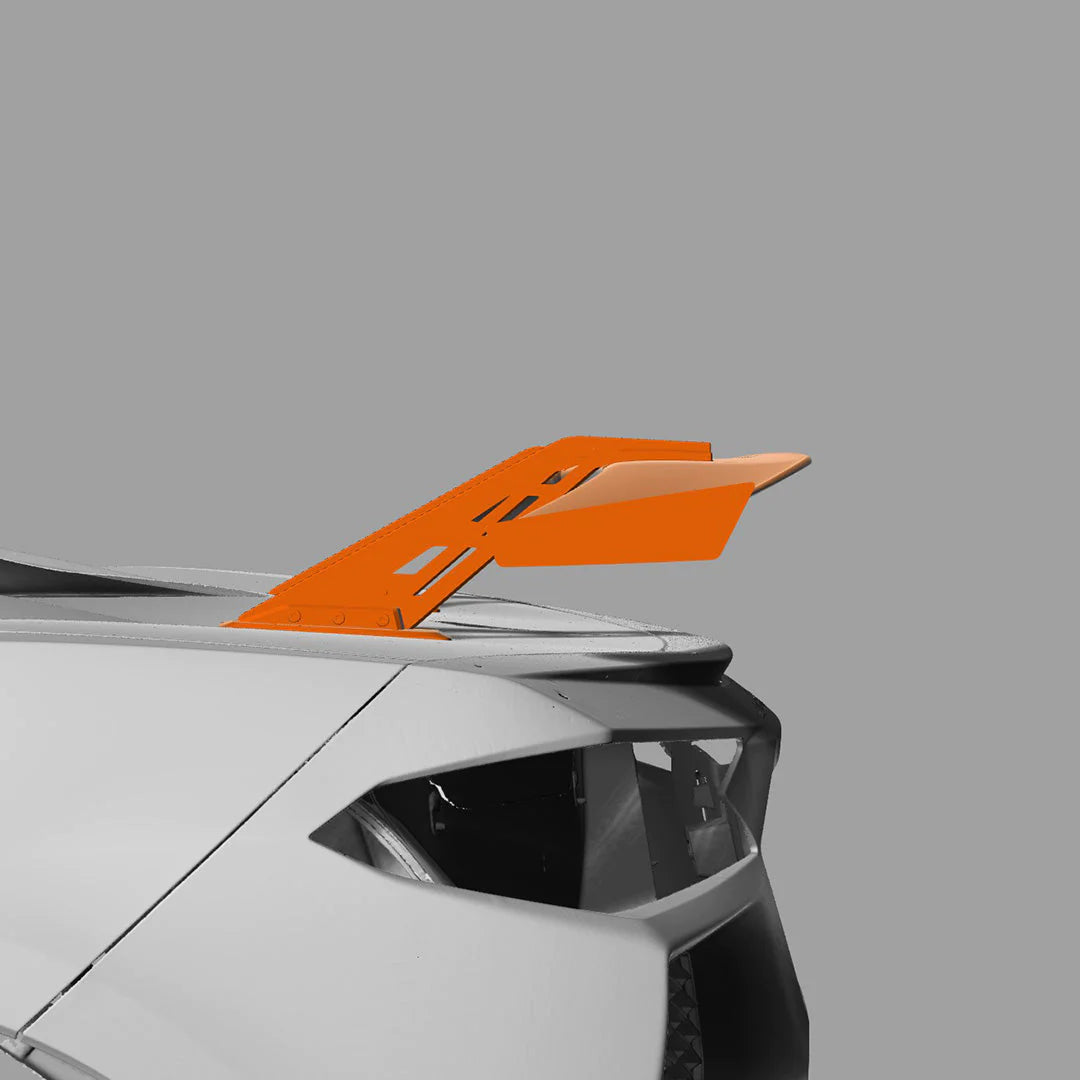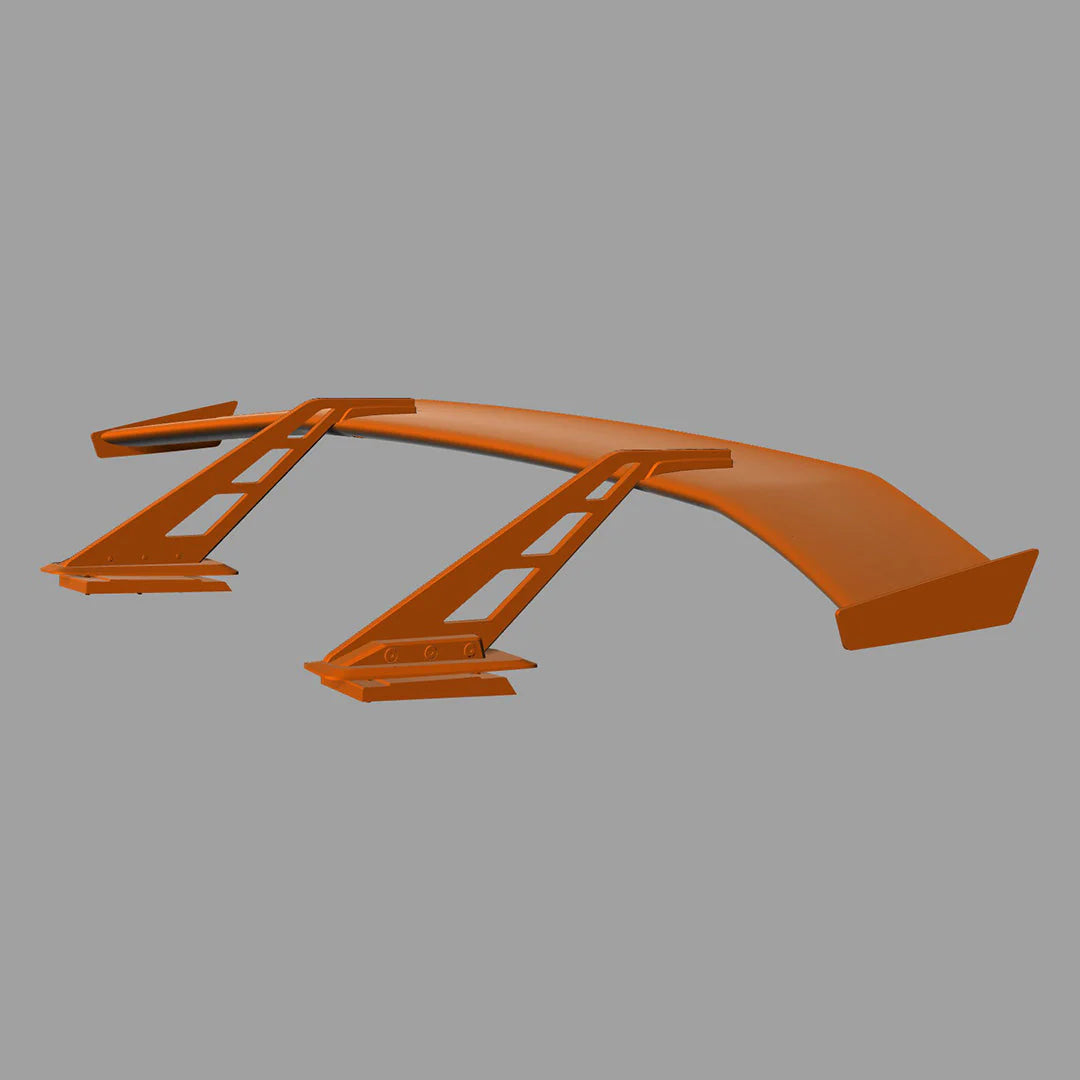 RACING SPORT CONCEPTS - KNIGHTHAWK CARBON FIBER WING FOR C8 CORVETTE
Item Specifications
Premium RSC 100% Carbon Fiber Wing Blade
T6061 Billet Aluminum Wing Stanchions & Bracketry with Satin Black Anodized Coating. 
Supplied with Custom Foam Gaskets to Protect Paint & Ensure Even Load Distribution. 
Mounts to Rear Hatch of C8 Corvette & C8 Z06
Functional Air Foil Design to Improve Downforce with Minimal Drag.
3D BRACKET BASE
To ensure even load distribution the Knighthawk Wing bases are precisely engineered to match the contour of the C8 Rear Hatch with a three dimensional mating surface. To accomplish this each base is CNC machined from a single piece of billet aluminum then powder coated with a satin black finish.
PREMIUM QUALITY
RSC is known for premium quality and it doesn't stop with the portion you can see. No cheaper materials like Fiberglass or fillers are used to save money all the way around. Each RSC component is made from the finest Pre-Impregnated Carbon Fiber material available and cured in state of the art Autoclaves.
PREMIUM PRE-IMPREGNATED CARBON FIBER
All RSC C8 Products are not only made from the finest pre-impregnated carbon fiber (sometimes referred to as pre-dreg or dry carbon). Each product is then cured in state of the art autoclaves to product the strongest and lightest product possible. By utilizing autoclaves RSC ensures the weaves are consistent throughout the part without the distortions commonly seen in low quality composites.
PREMIUM HARDWARE
Each Knighthawk wing comes with approximately $100.00 worth of premium stainless steel mounting hardware.
PAINT PROTECTION 
Custom cut foam rubber gaskets with a special foam compound designed for exterior use protects your decklid and further distributes load equally across the mating surface
Manufacturer: Racing Sport Concepts
Model: knighthwak Carbon Fiber Wing
Part #: RSCVET3041
Availability: Please Email or Call to check availability at 1-818-821-1112 | Info@Motorsportsla.com