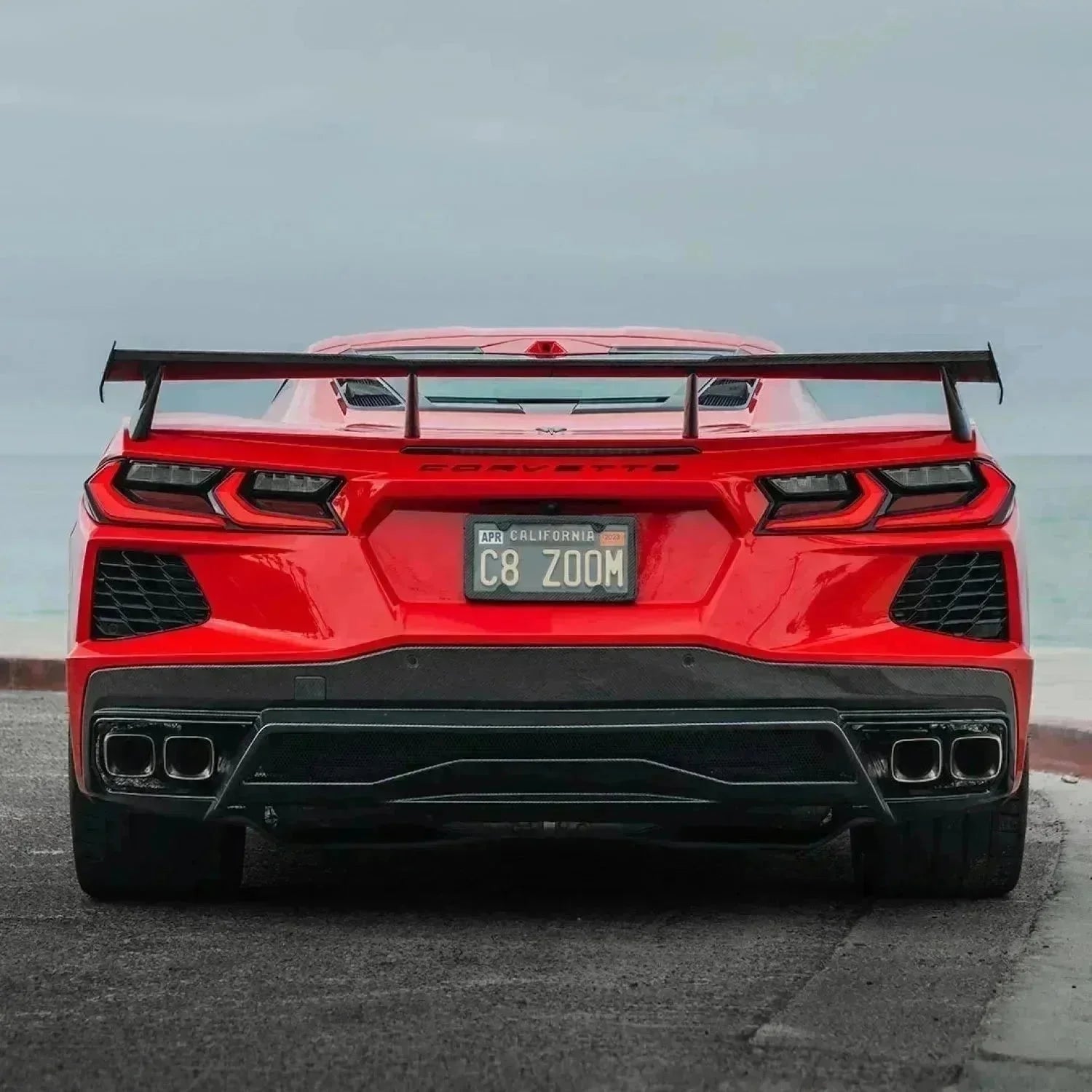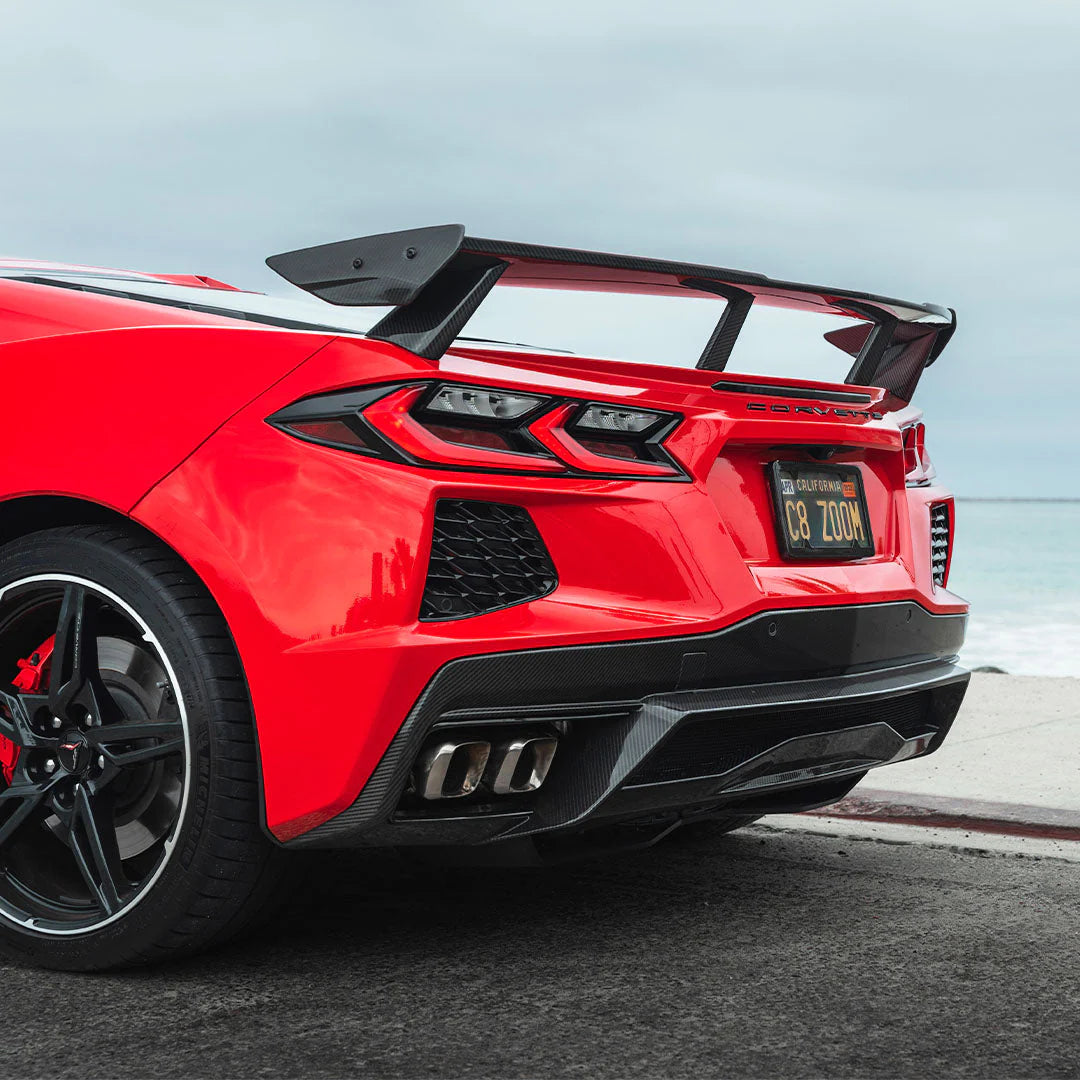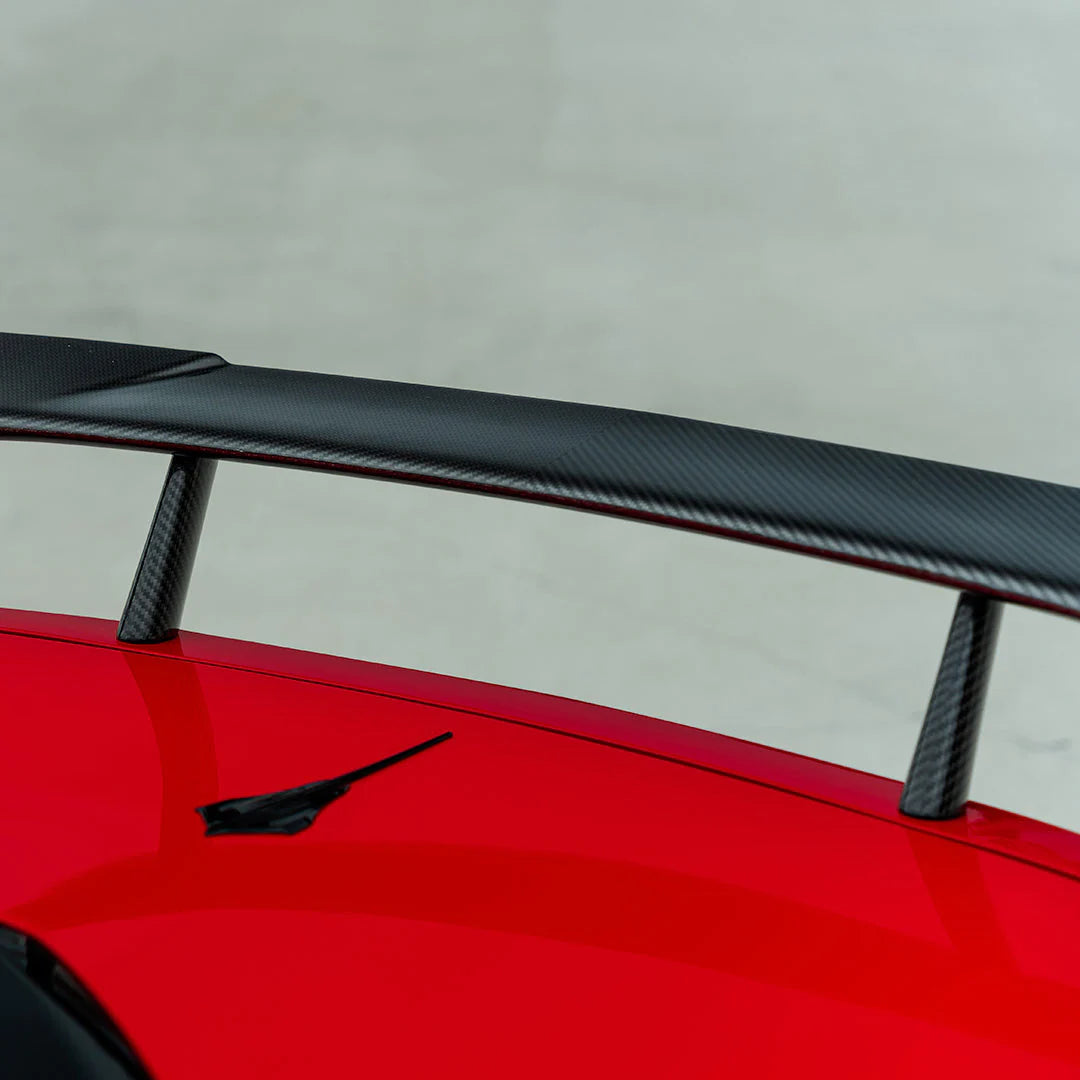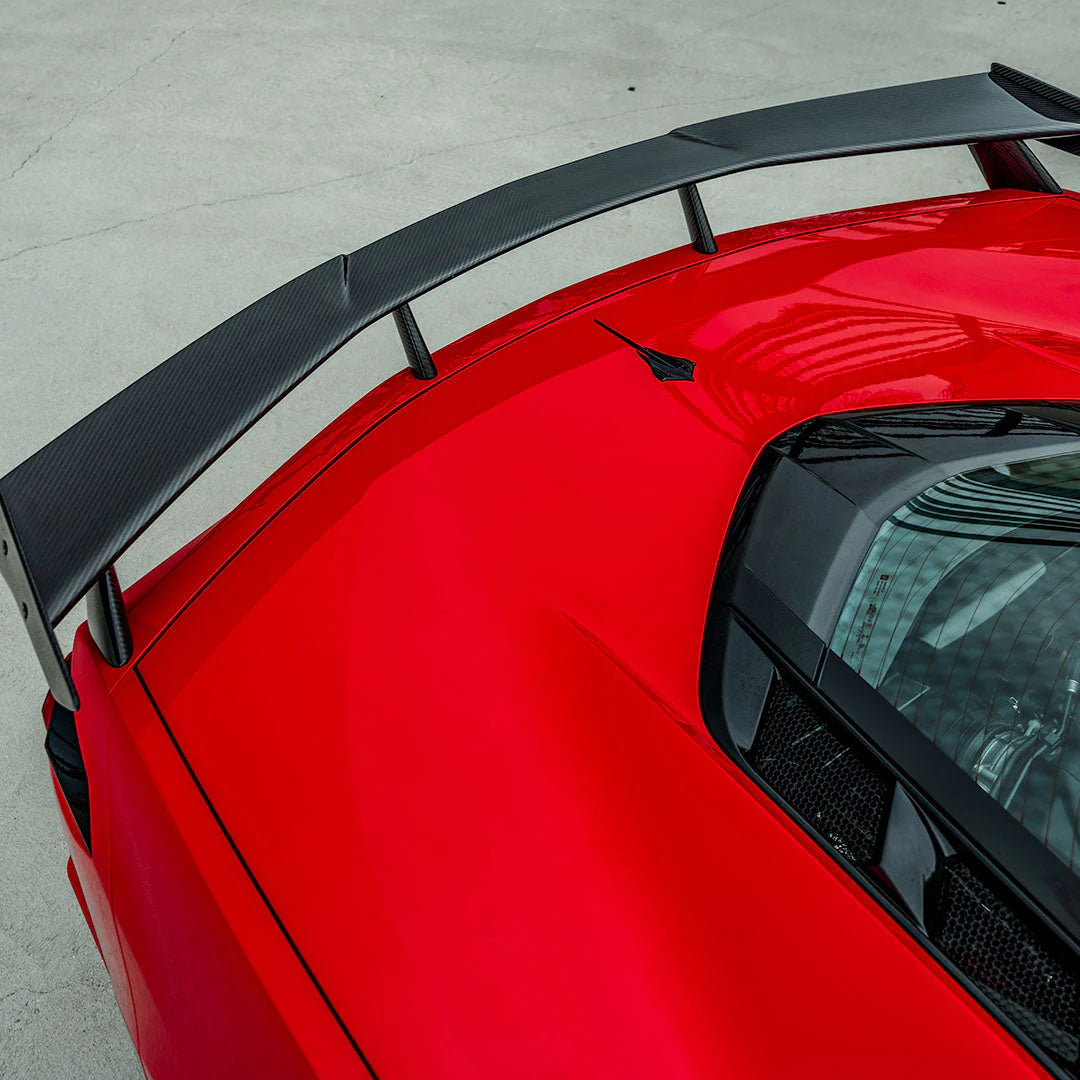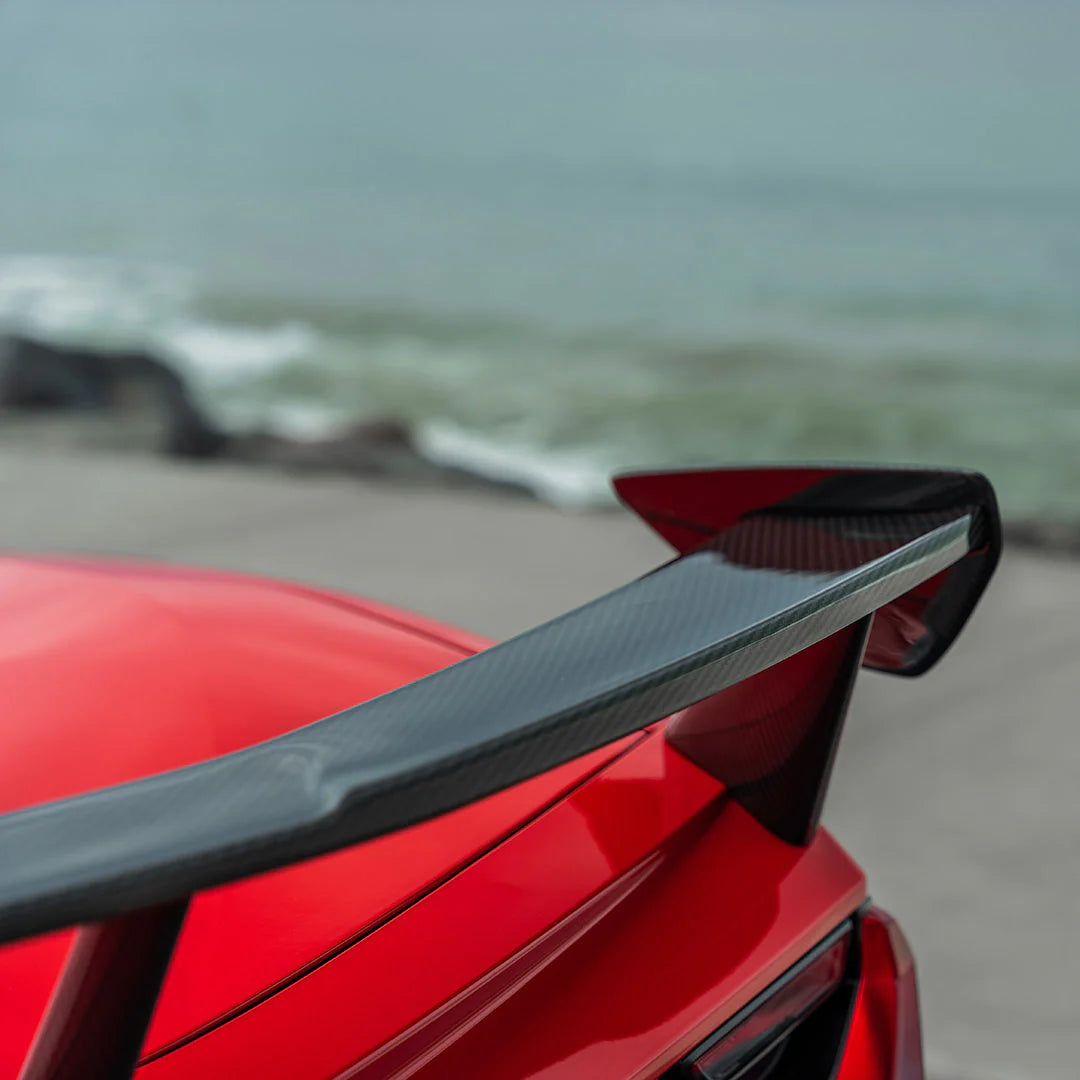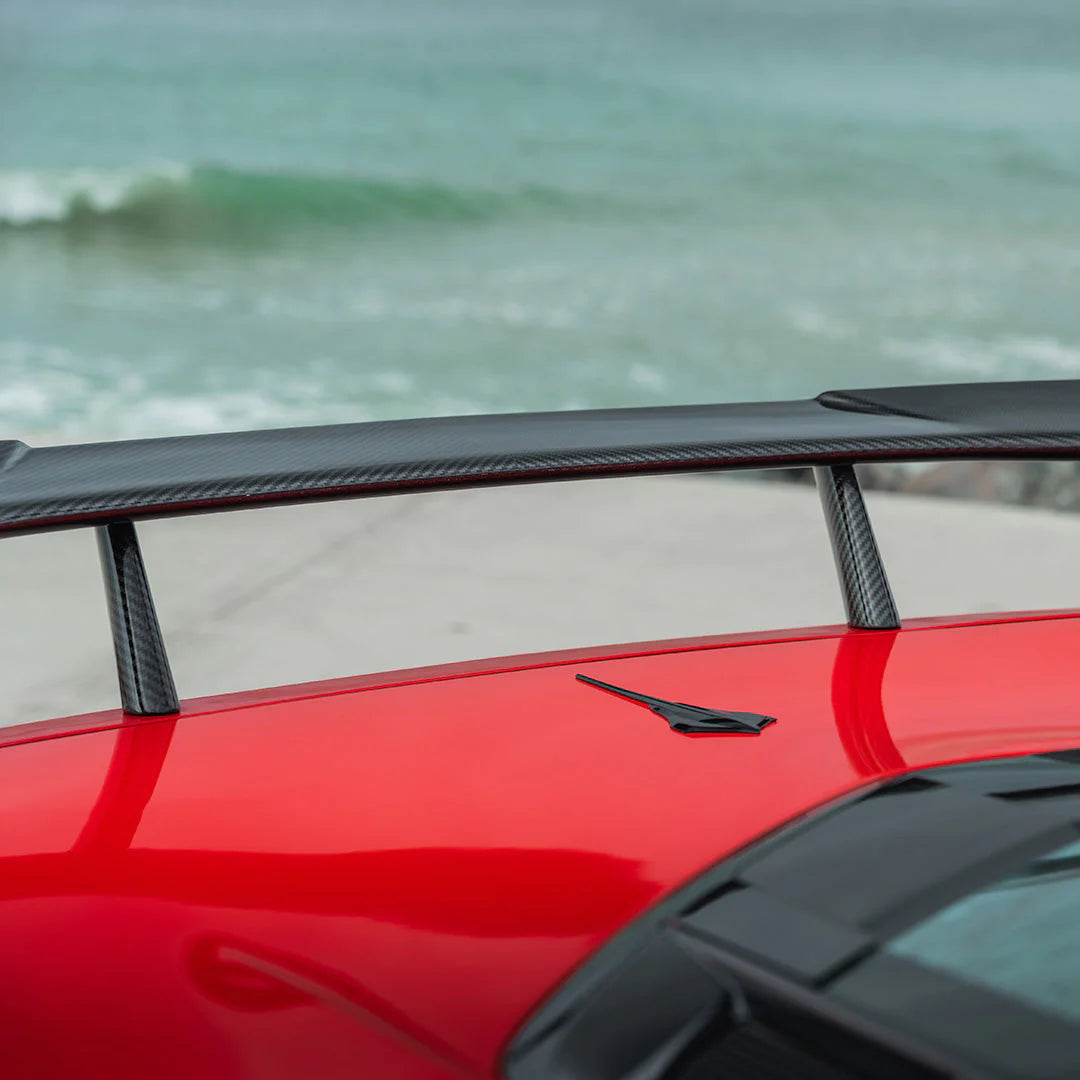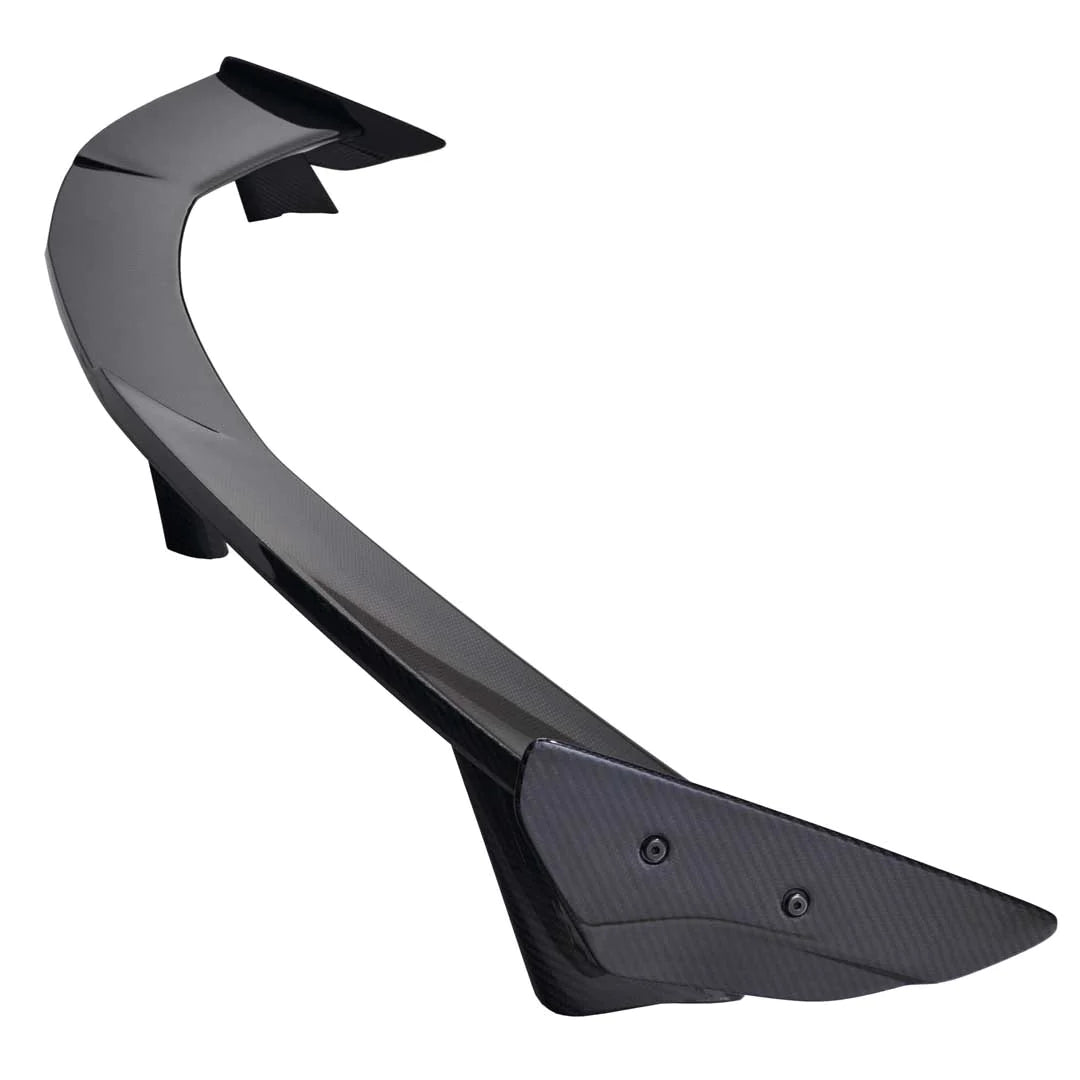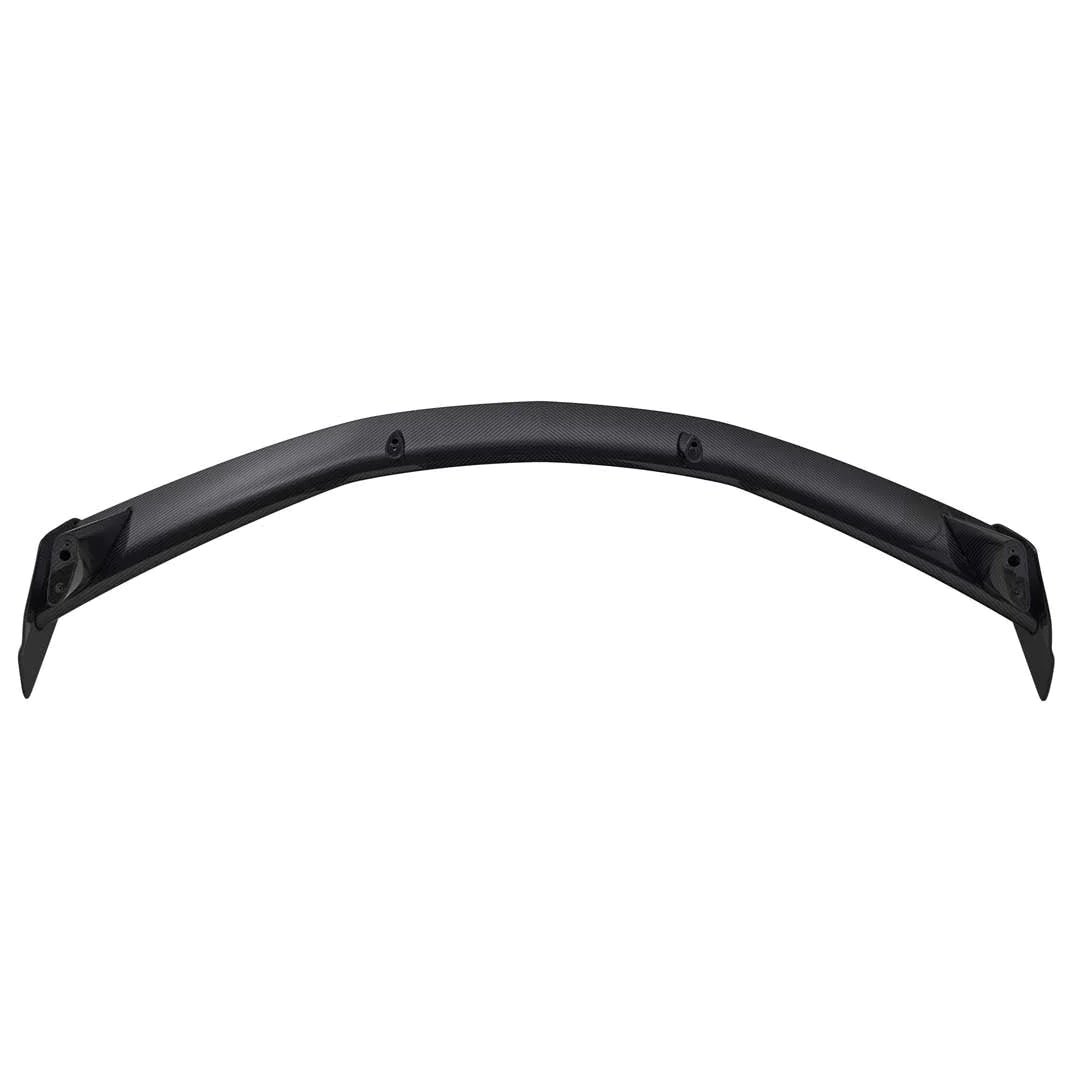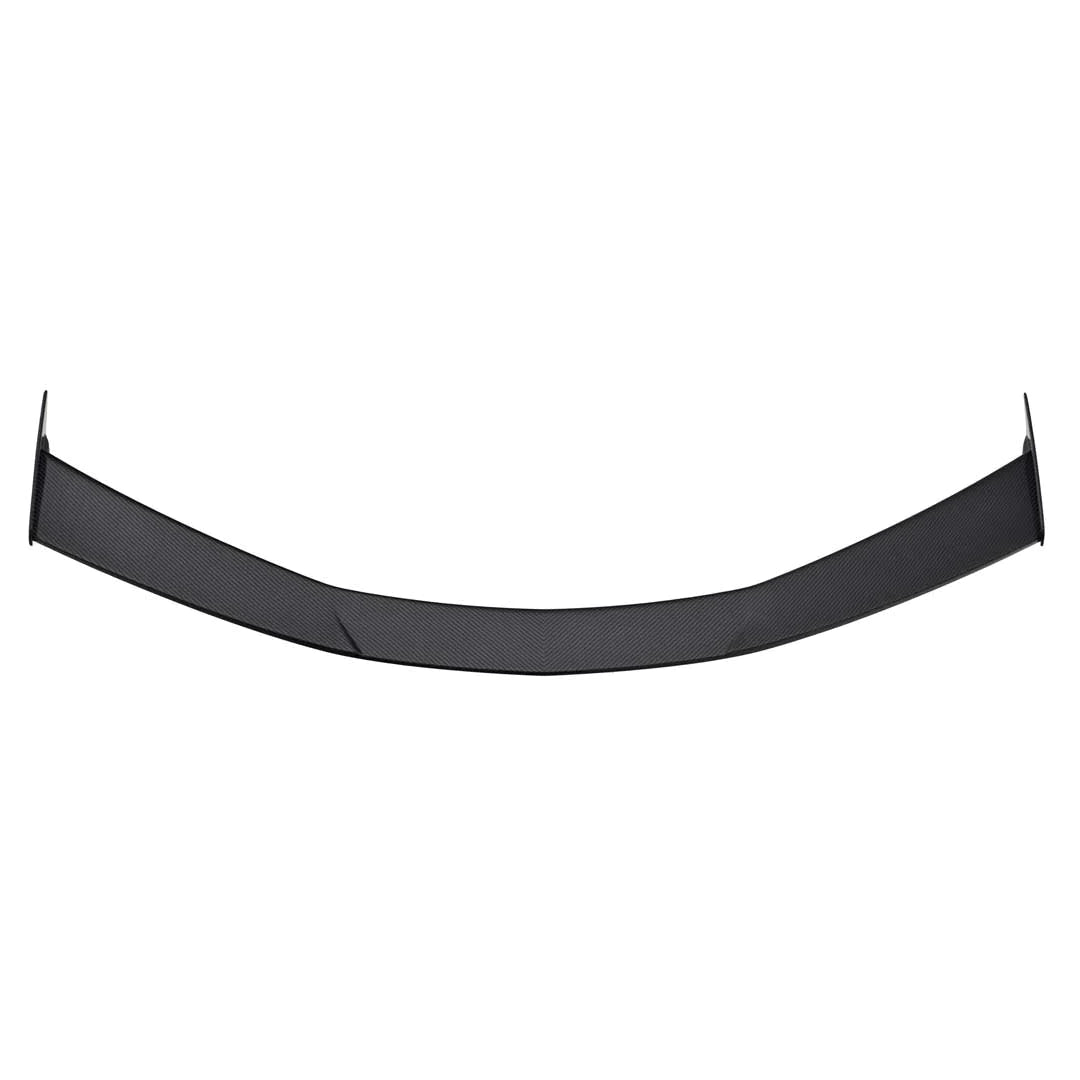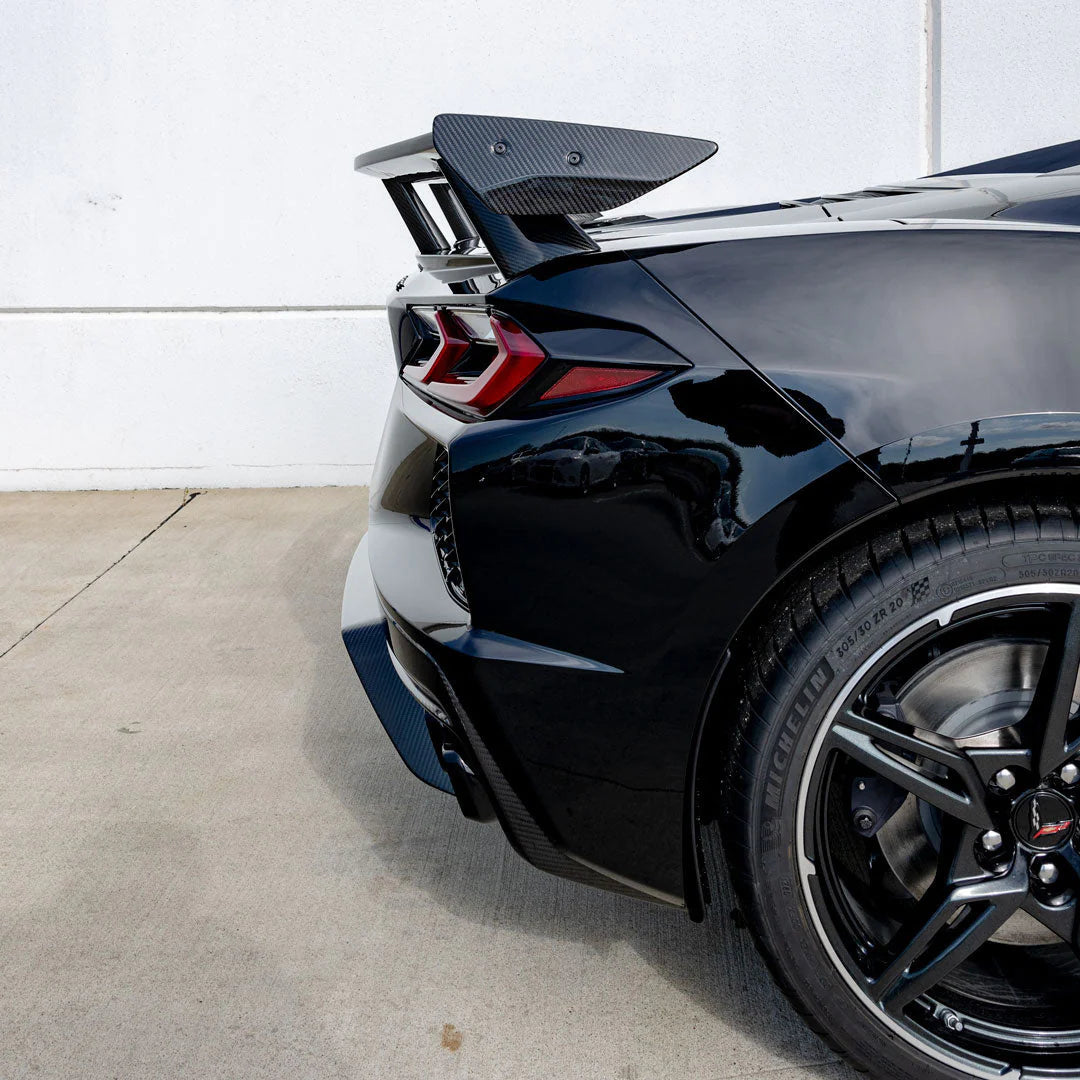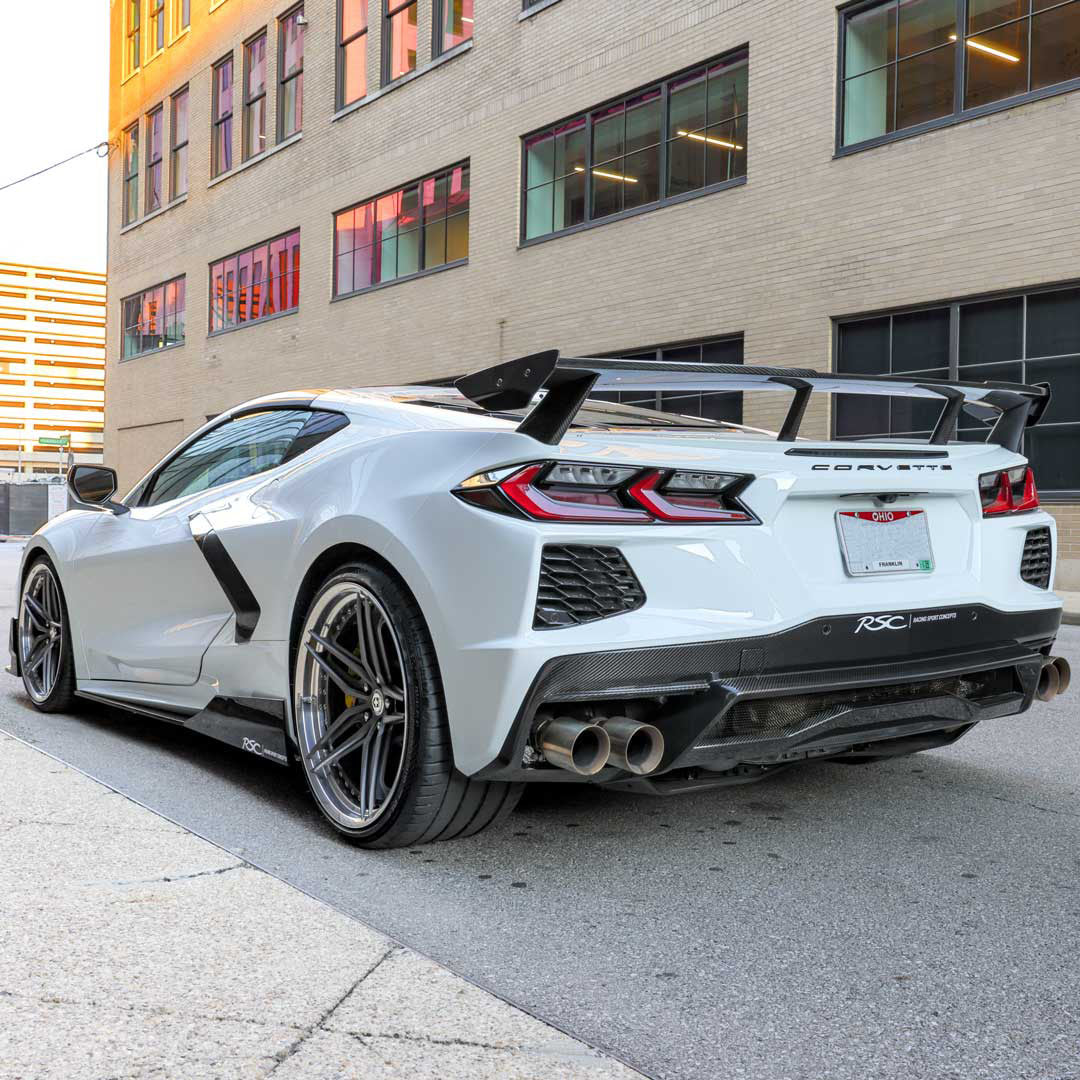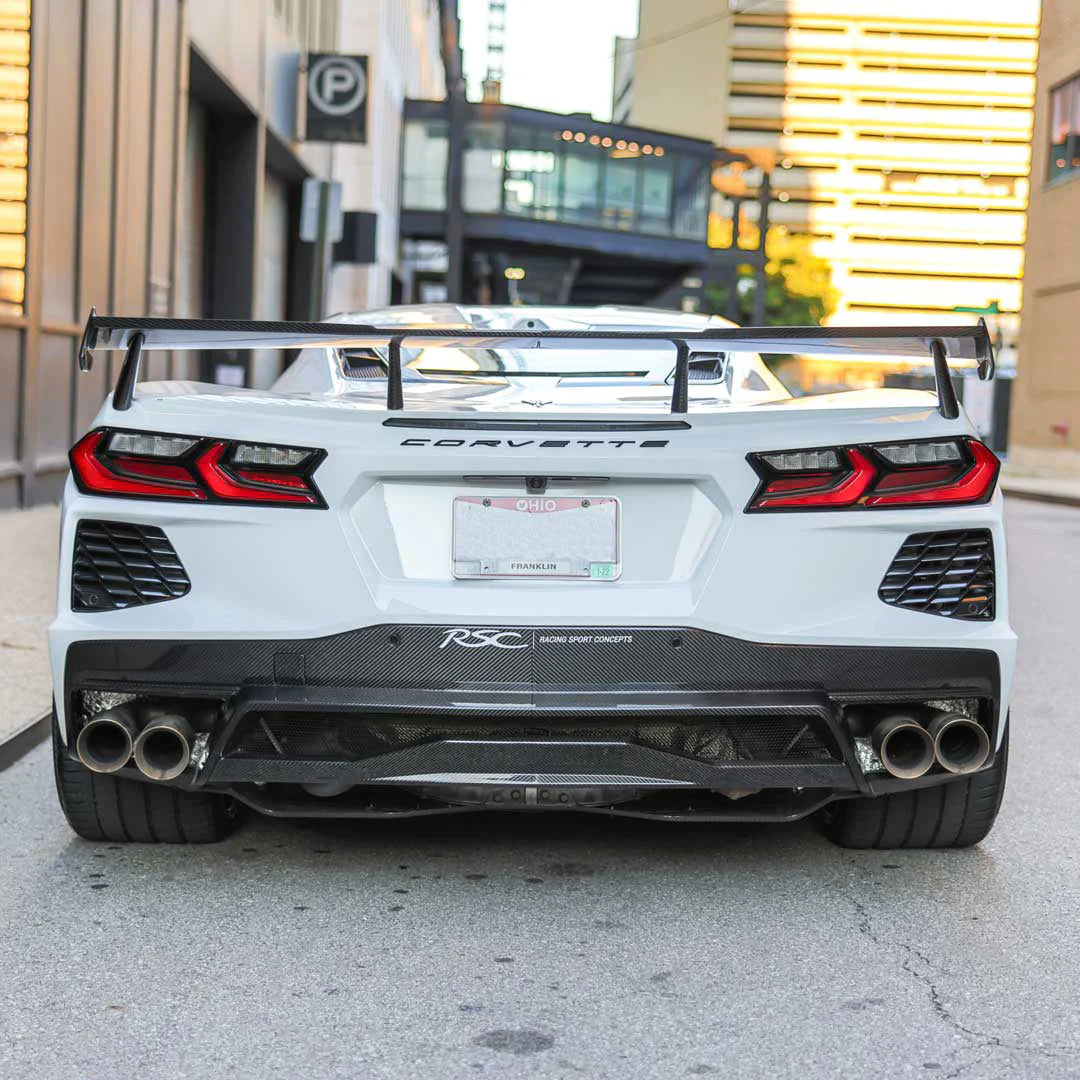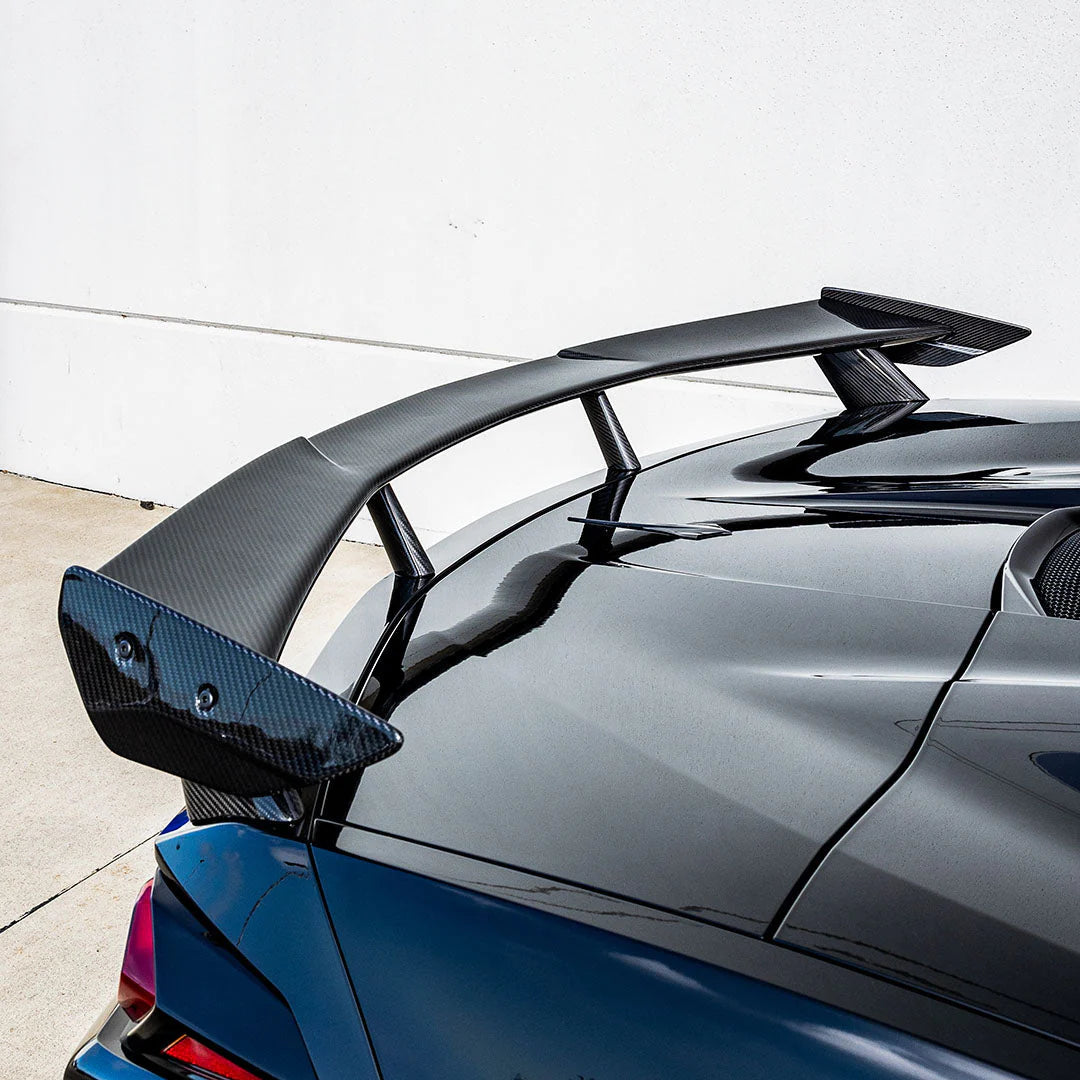 RACING SPORT CONCEPTS - ST CARBON FIBER HIGH WING SPOILER FOR C8 CORVETTE
Item Specifications
Highest Quality High Wing Spoiler Available.
Wing Stanchions, Wing Blade, & End Plates Are All Solid Carbon Fiber.
100% Pre-Impregnated Carbon Fiber.
Direct Replacement for Z51 Owners (NO Drilling Required).
Deep Gloss Clear Coat with Premium UV Inhibitors to Prevent Yellowing Over Time Due to Sun Exposure. 
DIRECT BOLT ON
Easy installation via the Z51 mounting locations on the rear bumper with the RSC Supplied hardware.
PREMIUM QUALITY & CRAFTSMANSHIP
Not all wings are created equal. RSC invest in superior products to bring you a better value. RSC quality control procedures are second to none to ensure that we minimize frustration and disappointment for you our customer. R
AUTOCLAVE CURING PROCESS

The Racing Sport Concepts Corvette C8 High Wing Spoiler with Removable End Plates (Custom End Plates In Development), is the ultimate addition to your C8.
For those who want to stick with an OEM look this is the highest quality aftermarket Carbon Fiber High Wing available. RSC does not only use pre-impregnated carbon fiber, but also ensure all products are cured in state of the art autoclaves to provide a stronger and more uniform product.
RSC QUALITY CONTROL & PRODUCT SUPPORT

When you purchase a C8 Carbon High wing fiber Racing Sport Concepts you aren't just a number, but a part of the team. RSC treat customers the way we want to be treated.
RSC seeks to develop long term relationships with our clients and our wholesalers. If you have a problem with an RSC Product we stand behind it.

The C8 High Wing is a complex part with multiple pieces. It is extremely difficult to make these wings perfect on a regular basis. RSC constantly throws away damaged wings during the manufacturing and quality control process. None of this is easy to show in photos or prove on a website but it does make a difference. 
2 YEAR WARRANTY 
RSC products are the best because clients tell us on a regular basis. RSC has been selling Carbon Fiber since 2007 and have the experience to ensure our products hold up. That is why RSC is one of the few companies to actually offer a warranty against defects or flaws in our products for 2 years. After which RSC will still work with clients on a case by case basis to resolve their issues.
Manufacturer: Racing Sport Concepts
Model: ST Carbon Fiber High Wing Spoiler
Availability: Please Email or Call to check availability at 1-818-821-1112 | Info@Motorsportsla.com