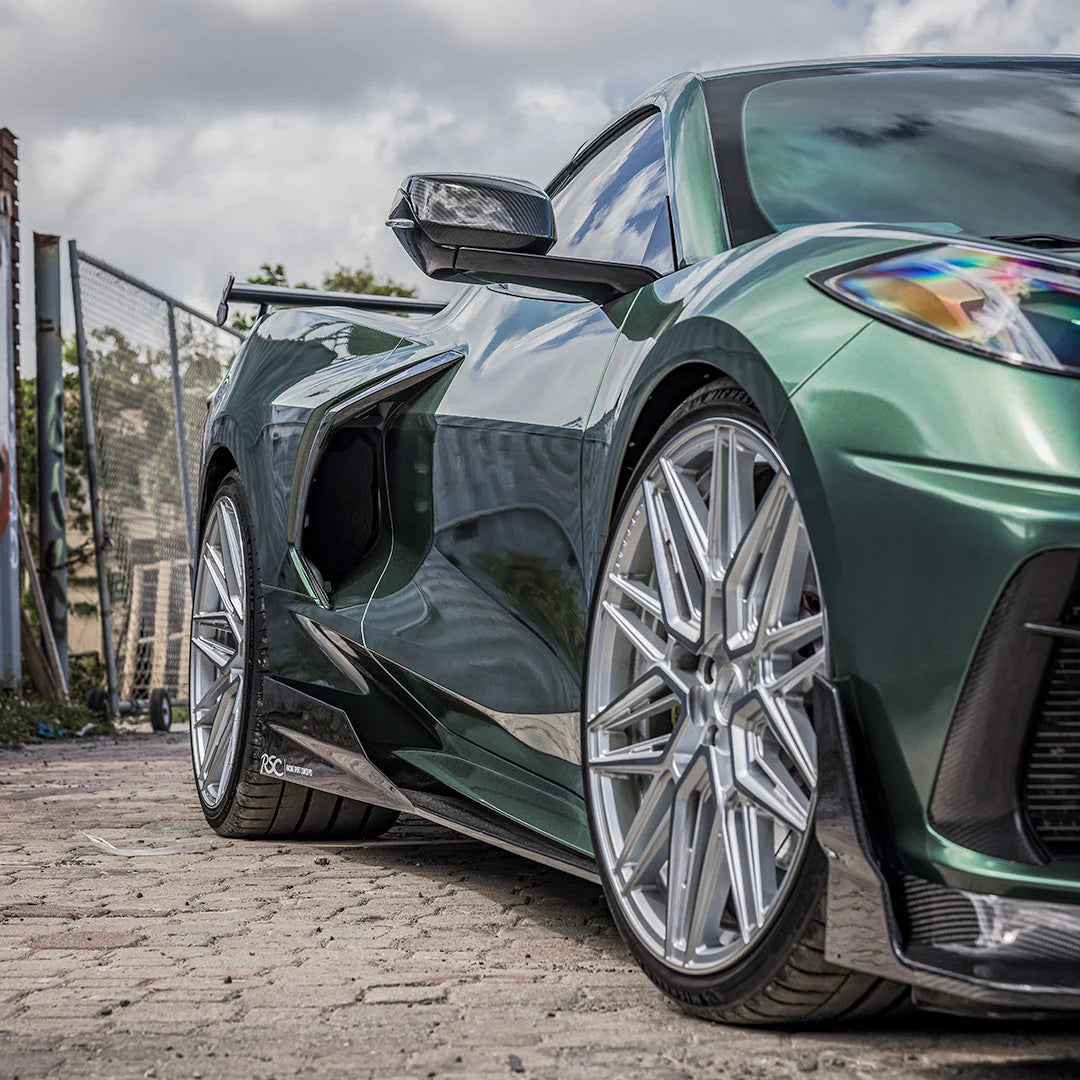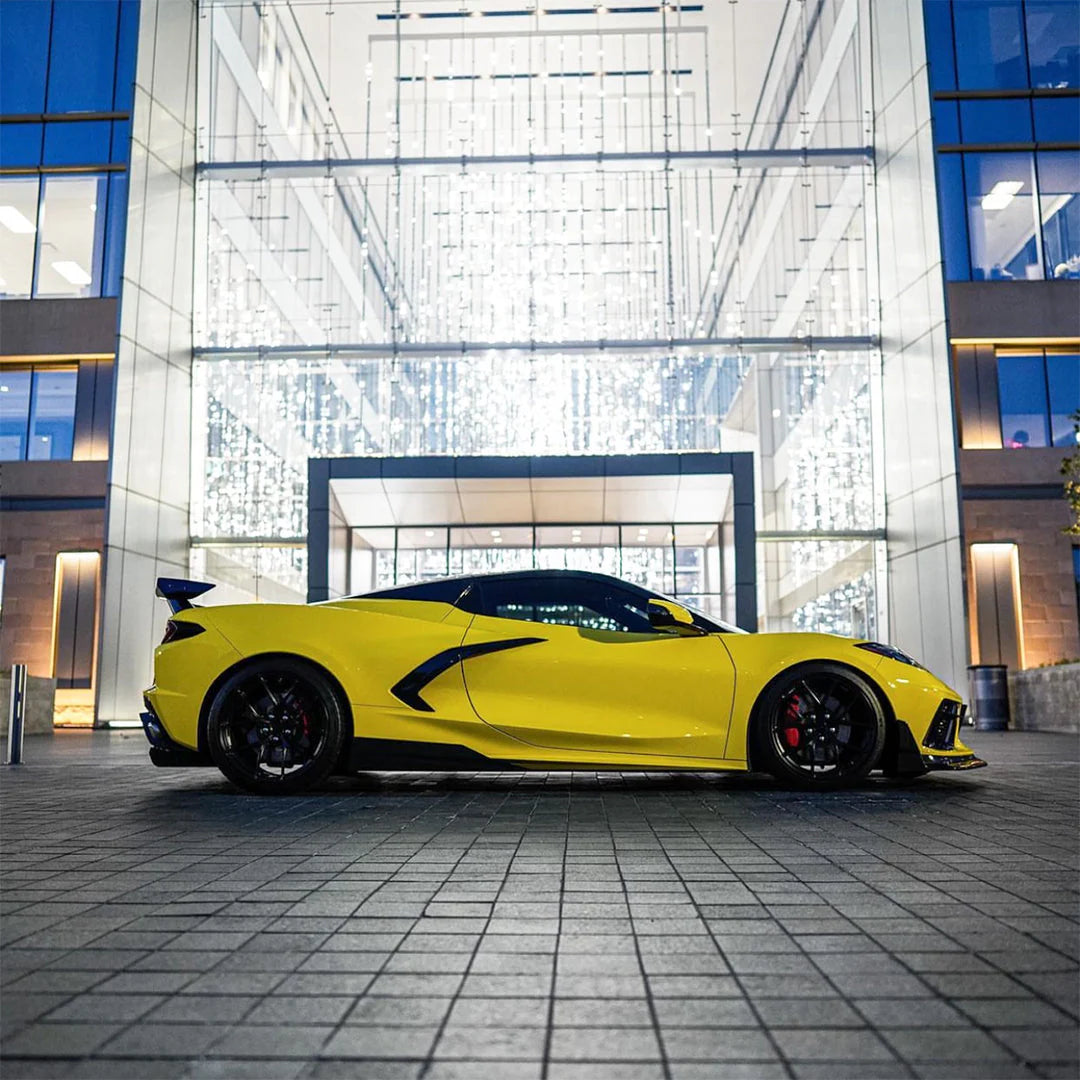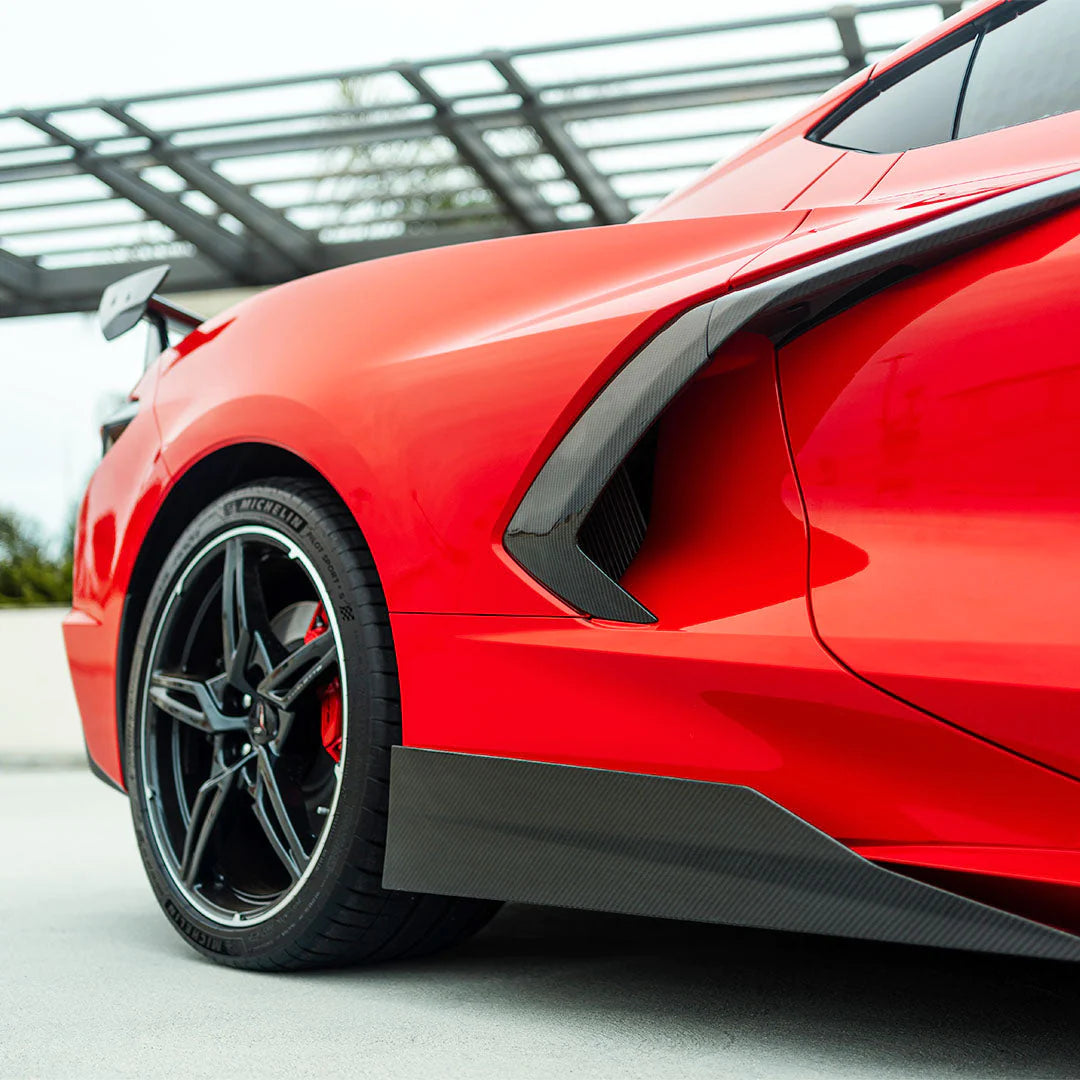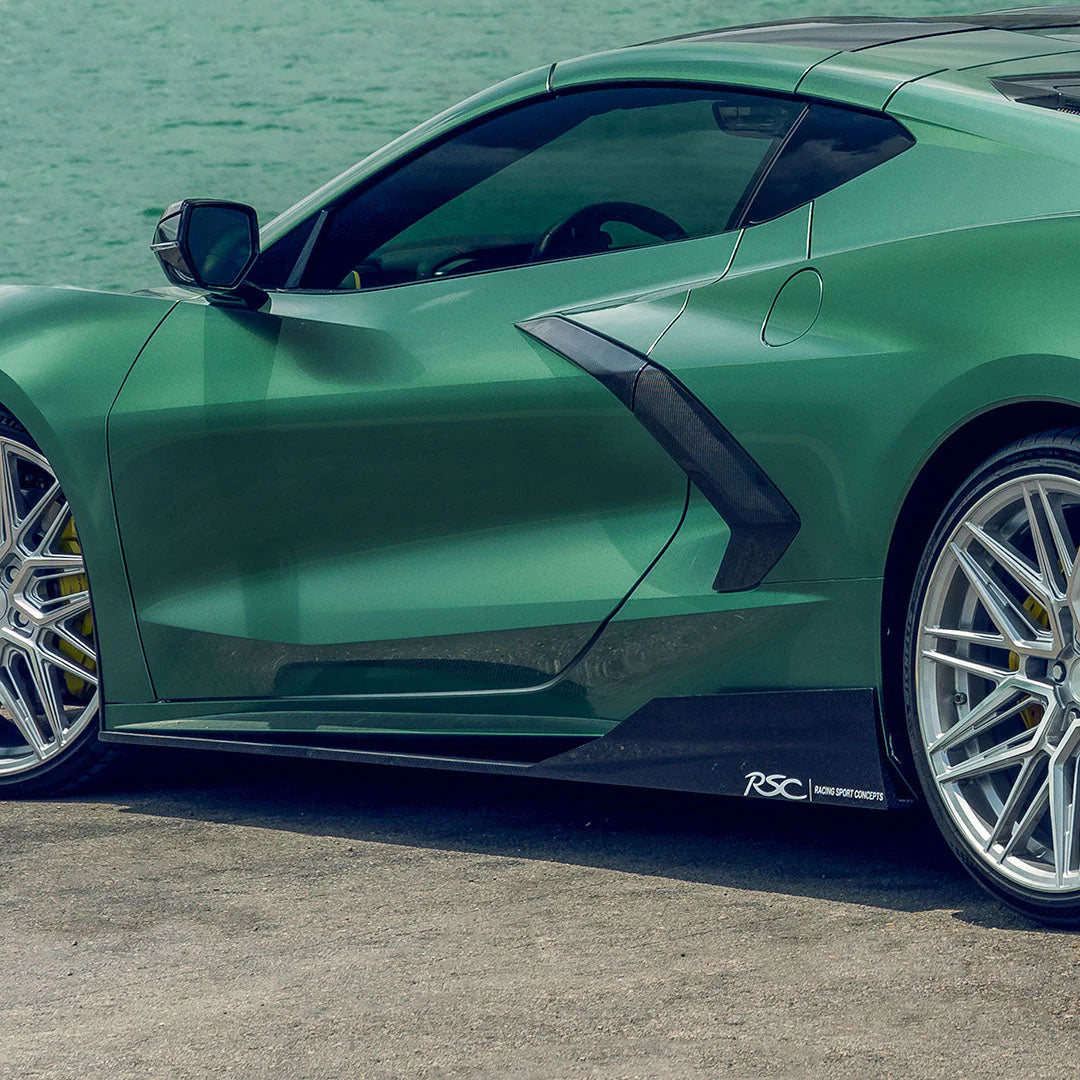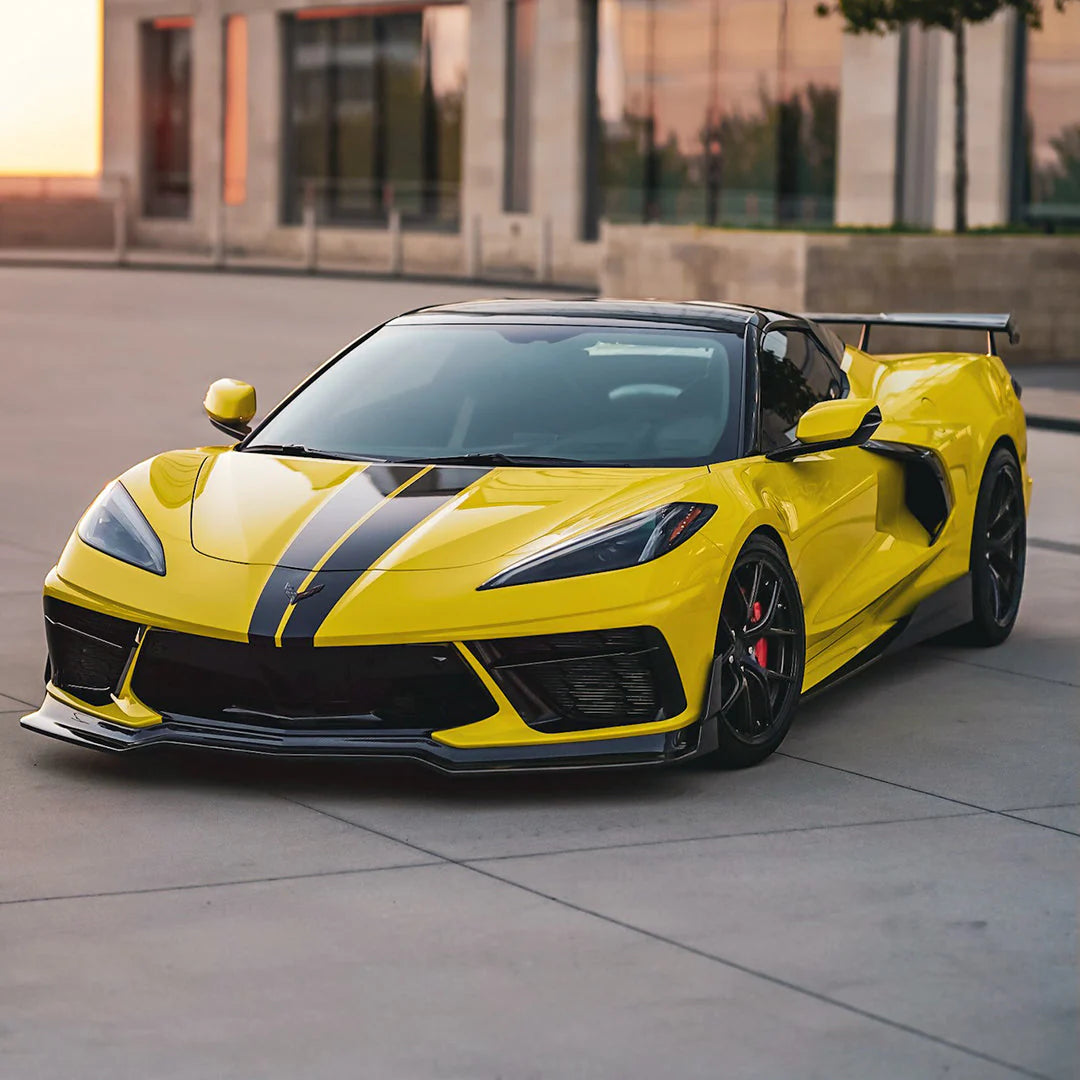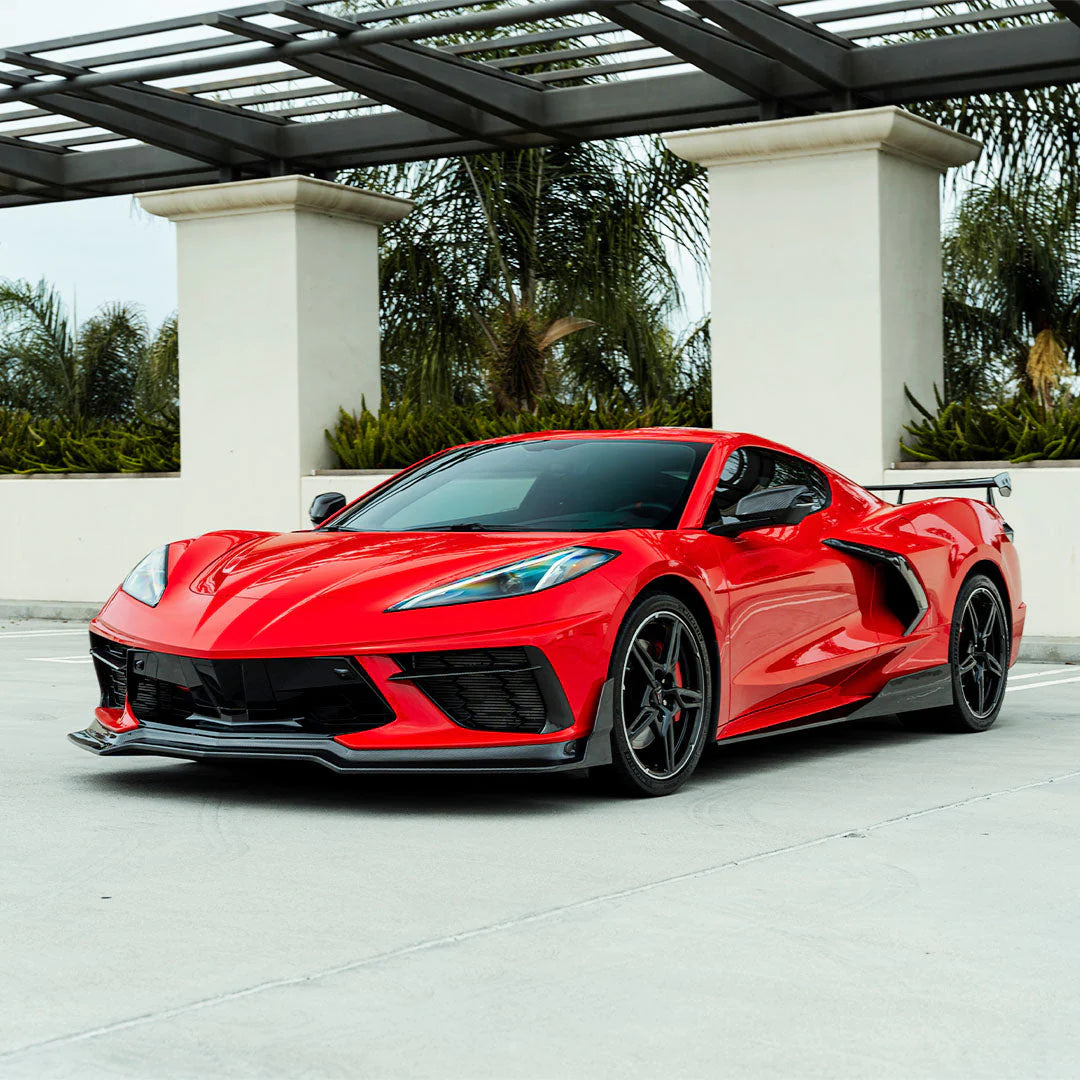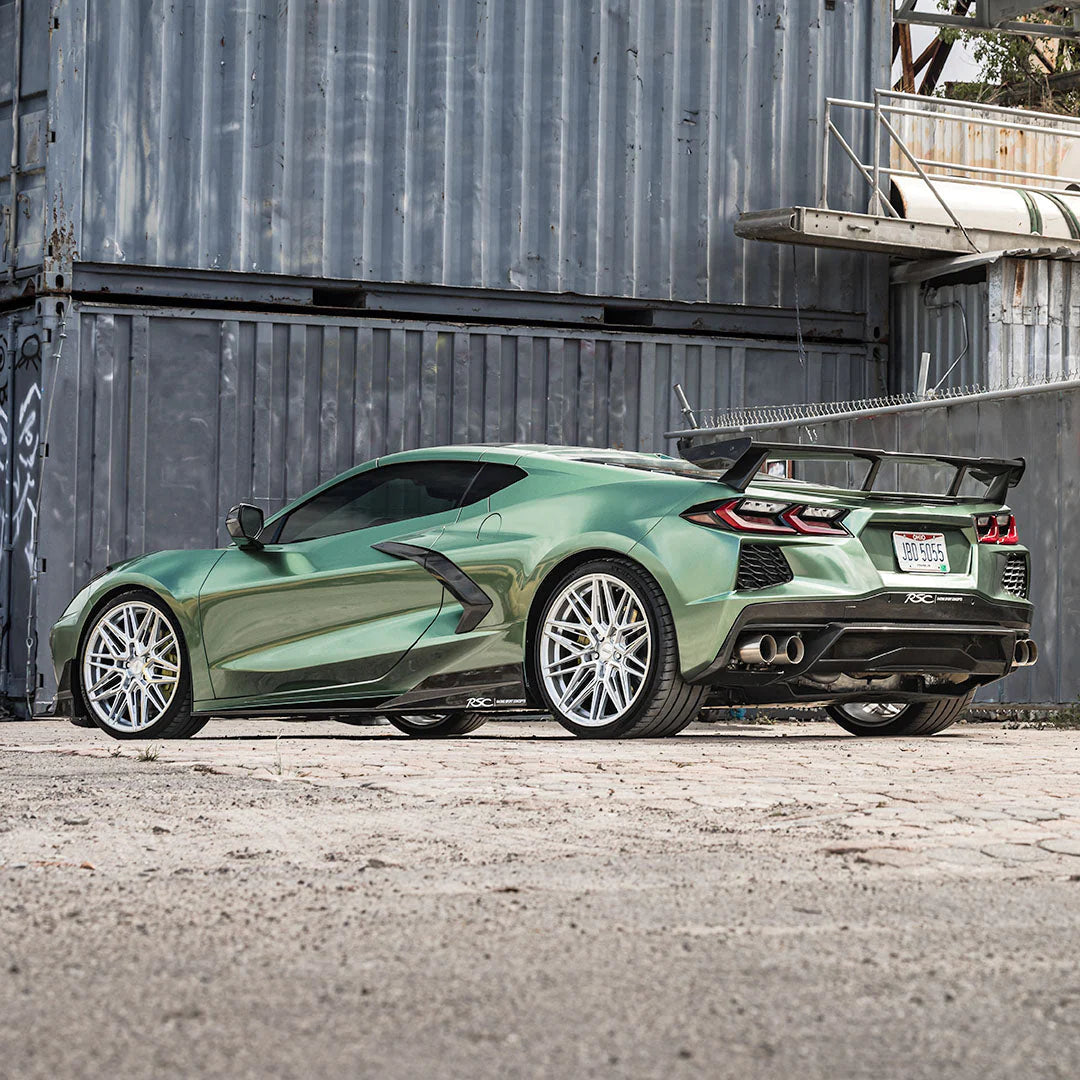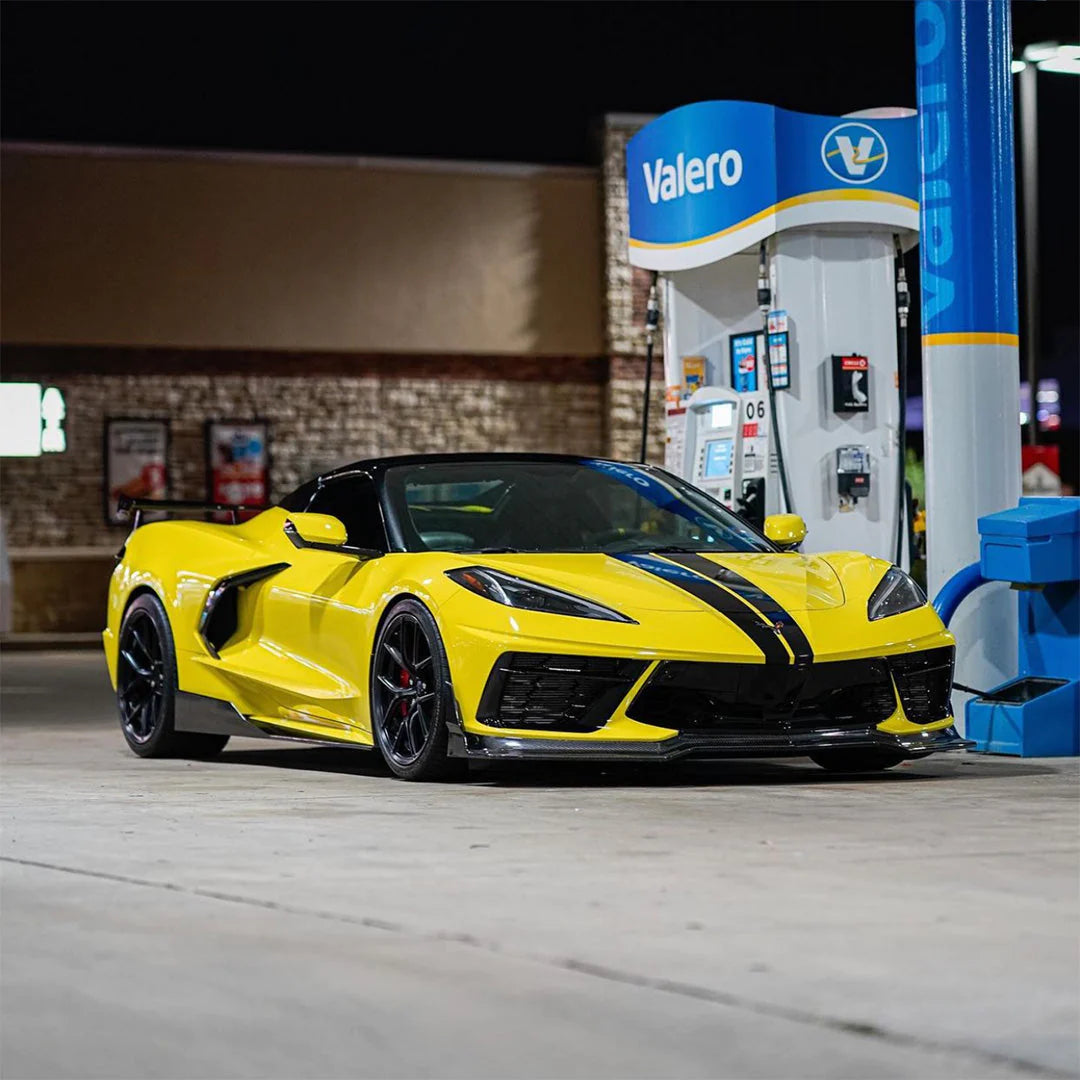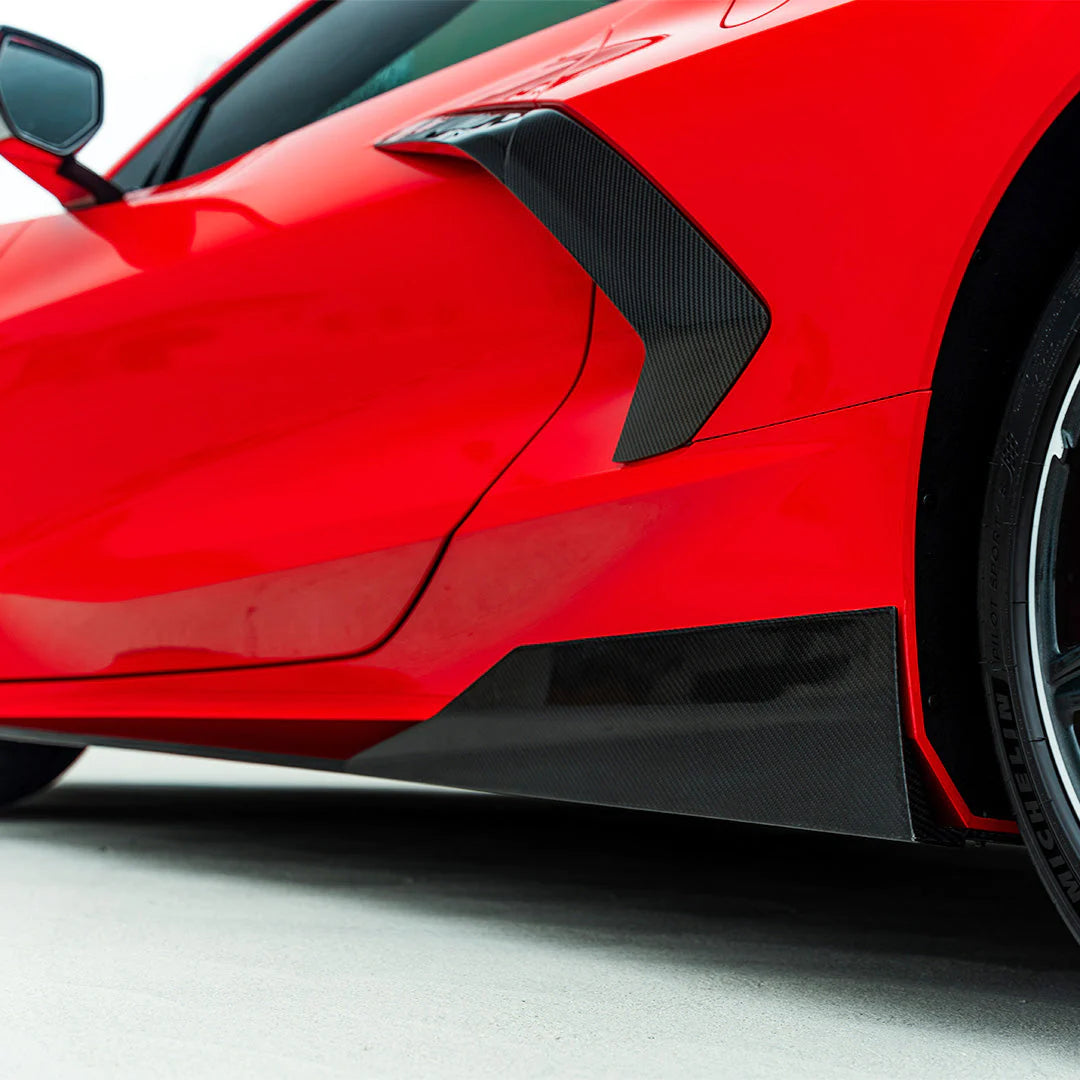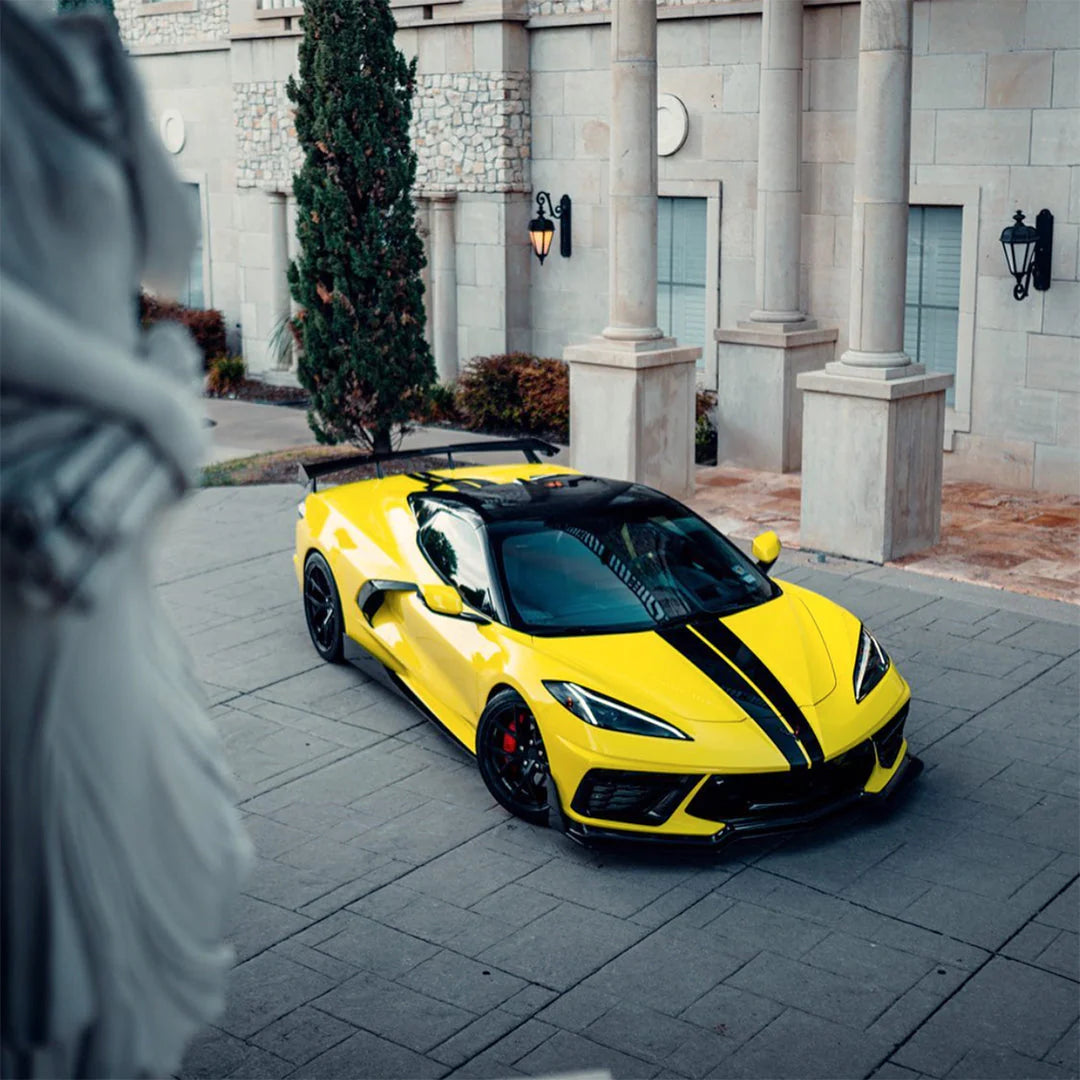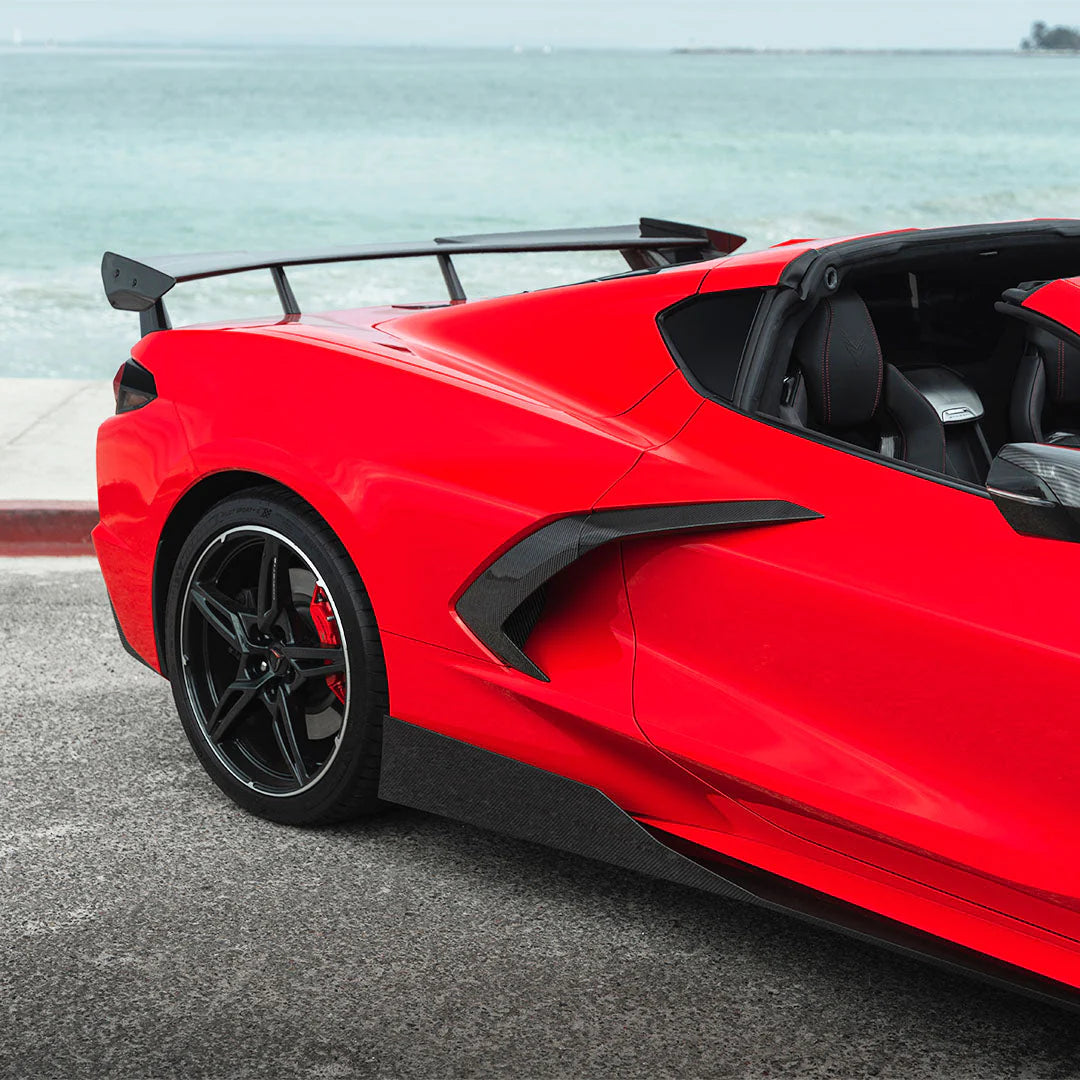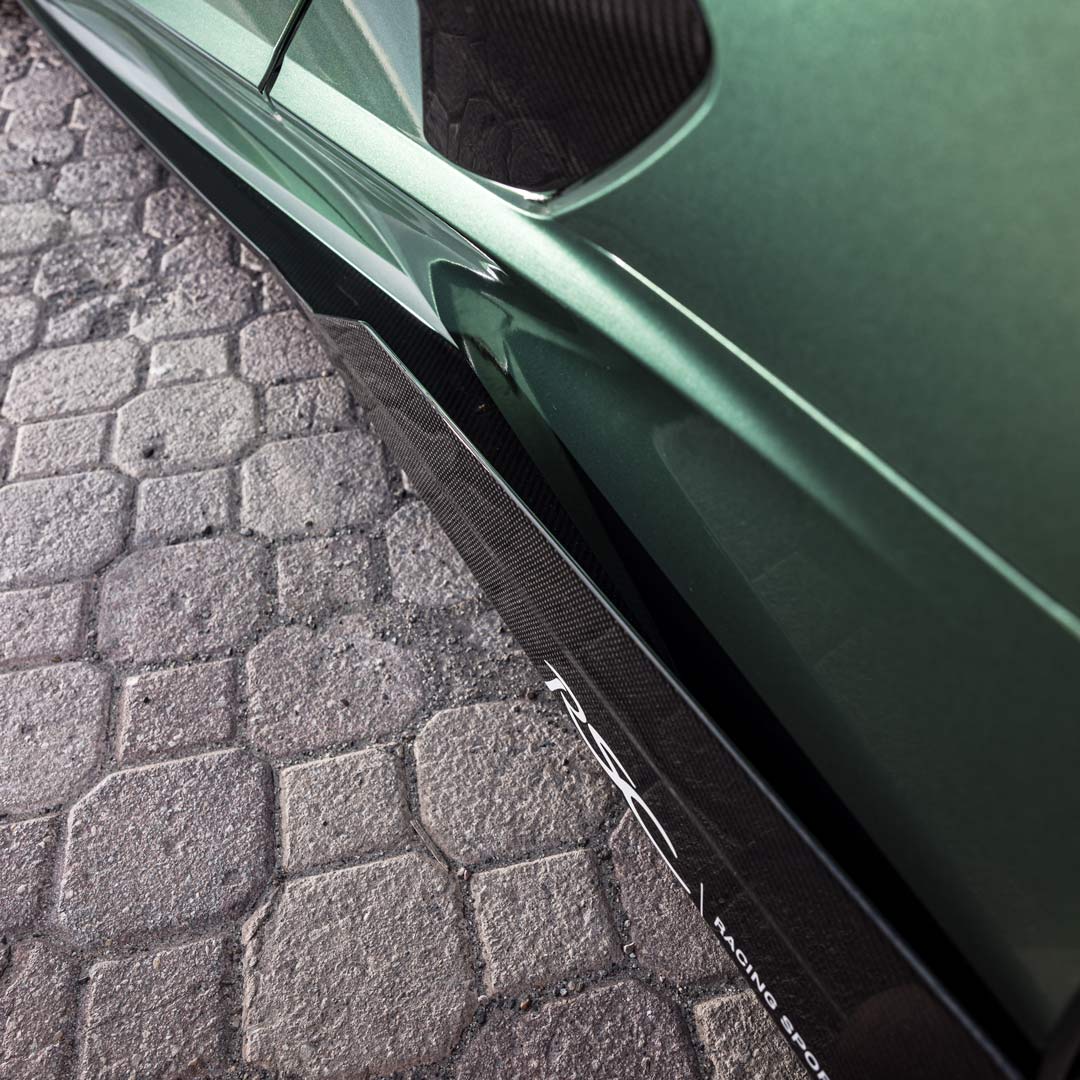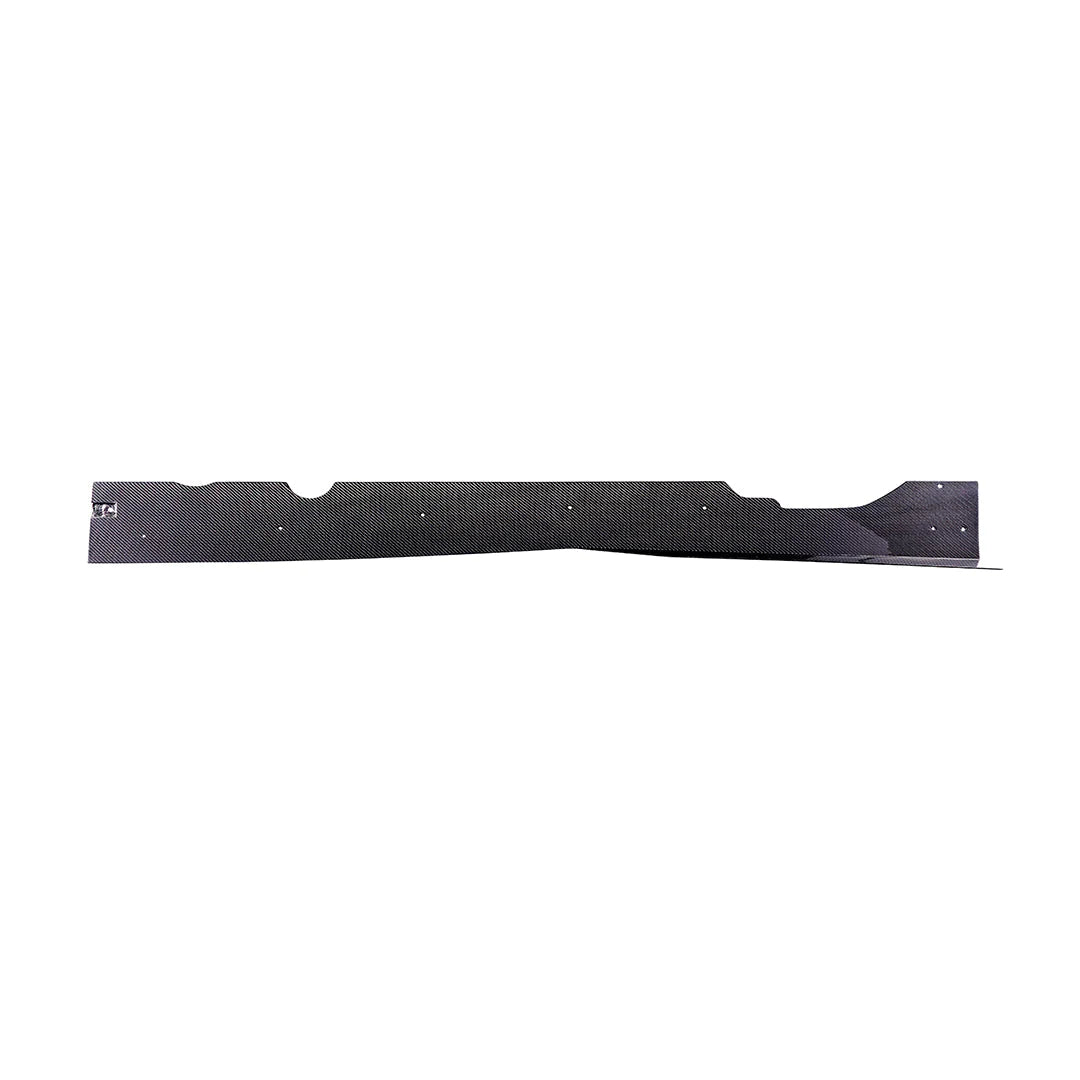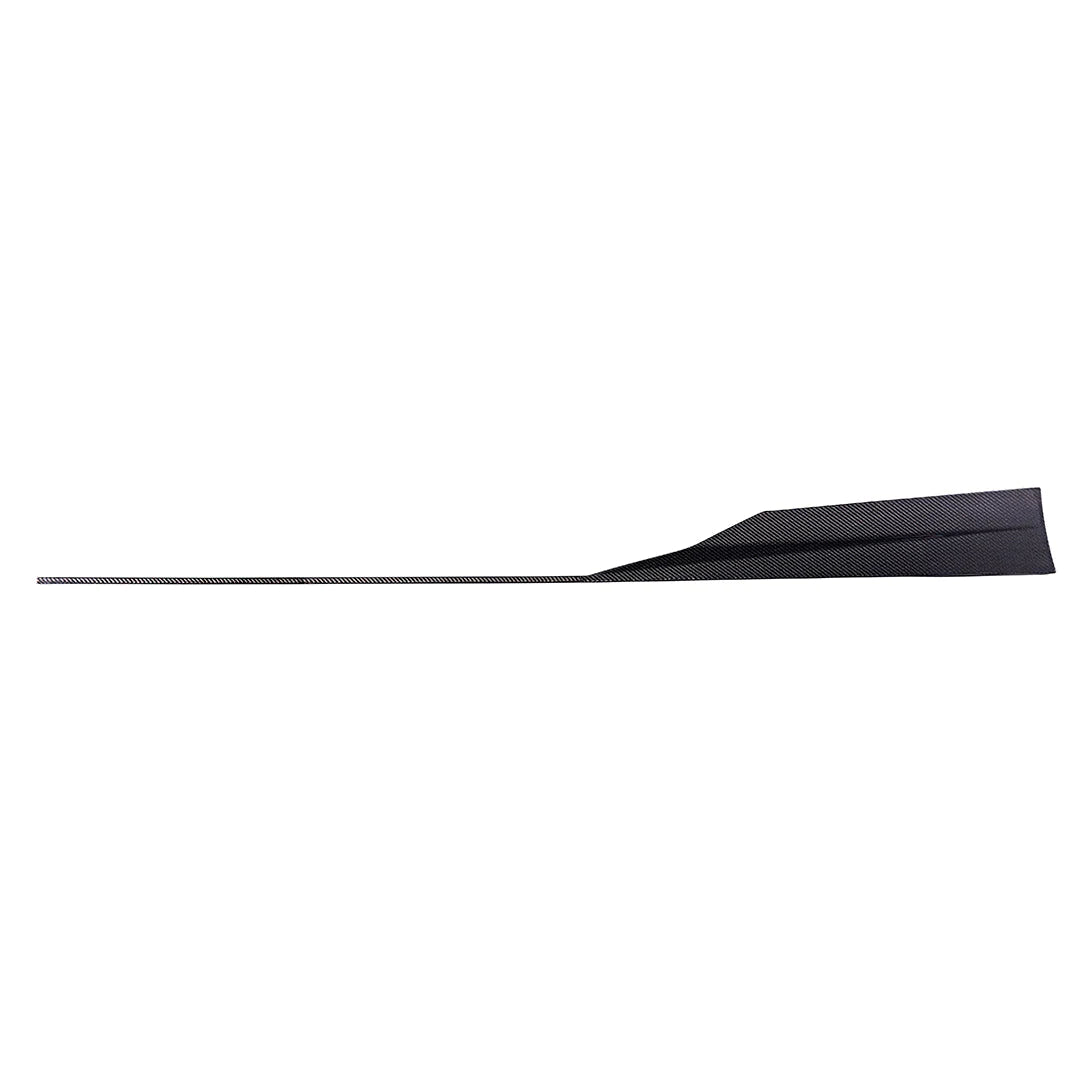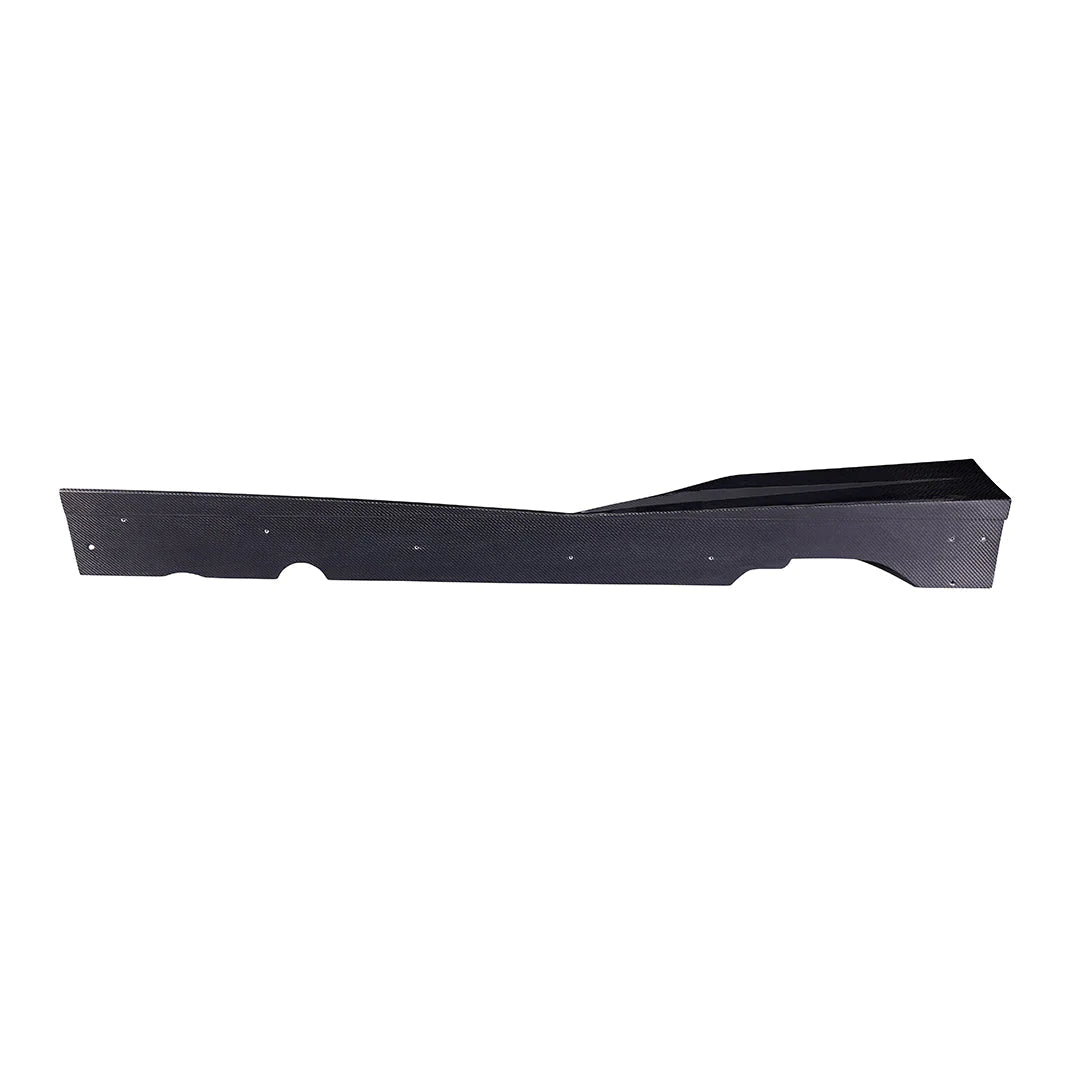 RACING SPORT CONCEPTS - ST CARBON FIBER SIDE SKIRTS FOR C8 CORVETTE - LIMITED PRODUCTION
Item Specifications
100% Pre-Impregnated Carbon Fiber Side Skirts.
Double Bonded Carbon Fiber for a High Quality Gloss Finish From Top to Bottom.
Easy Installation & Removal.
Exclusivity - Limited Production - 50 Units World Wide.
3K 2x2 Twill Pre-Impregnated Carbon Fiber Weave Perfectly Matched Your Factory Carbon Fiber Pieces.
Gloss UV Inhibiting Clear Coat with High Temperature Resistance. 
PREMIUM QUALITY
RSC is known for premium quality and it doesn't stop with the portion you can see. No cheaper materials like Fiberglass or fillers are used to save money all the way around. Each RSC component is made from the finest Pre-Impregnated Carbon Fiber material available and cured in state of the art Autoclaves.
PREMIUM PRE-IMPREGNATED CARBON FIBER
All RSC C8 Products are not only made from the finest pre-impregnated carbon fiber (sometimes referred to as pre-dreg or dry carbon). Each product is then cured in state of the art autoclaves to product the strongest and lightest product possible. By utilizing autoclaves we ensure the weave is consistent throughout the part without the distortions commonly seen in low quality composites.
Manufacturer: Racing Sport Concepts
Model: ST Carbon Fiber Side Skirts
Availability: Please Email or Call to check availability at 1-818-821-1112 | Info@Motorsportsla.com