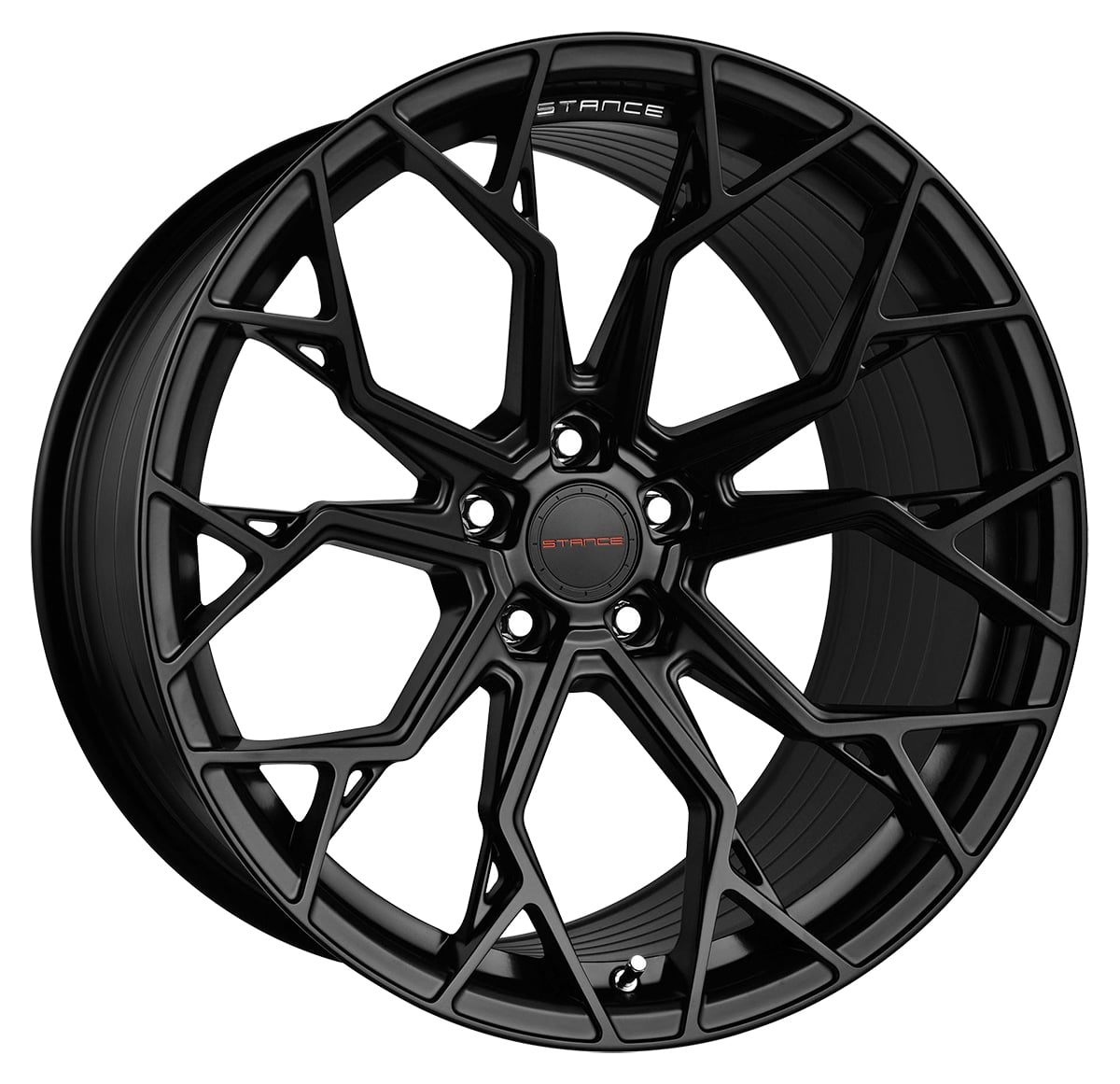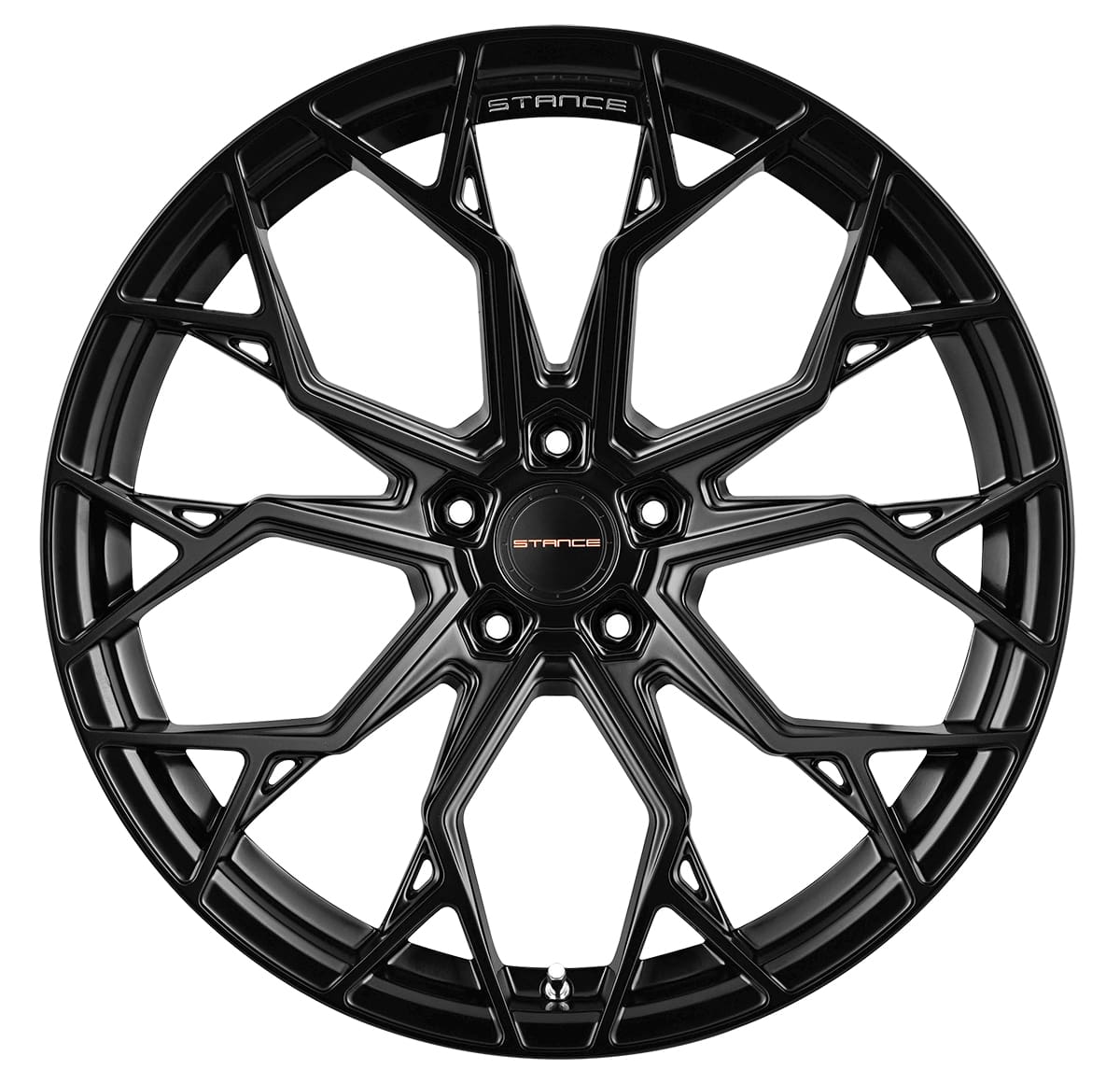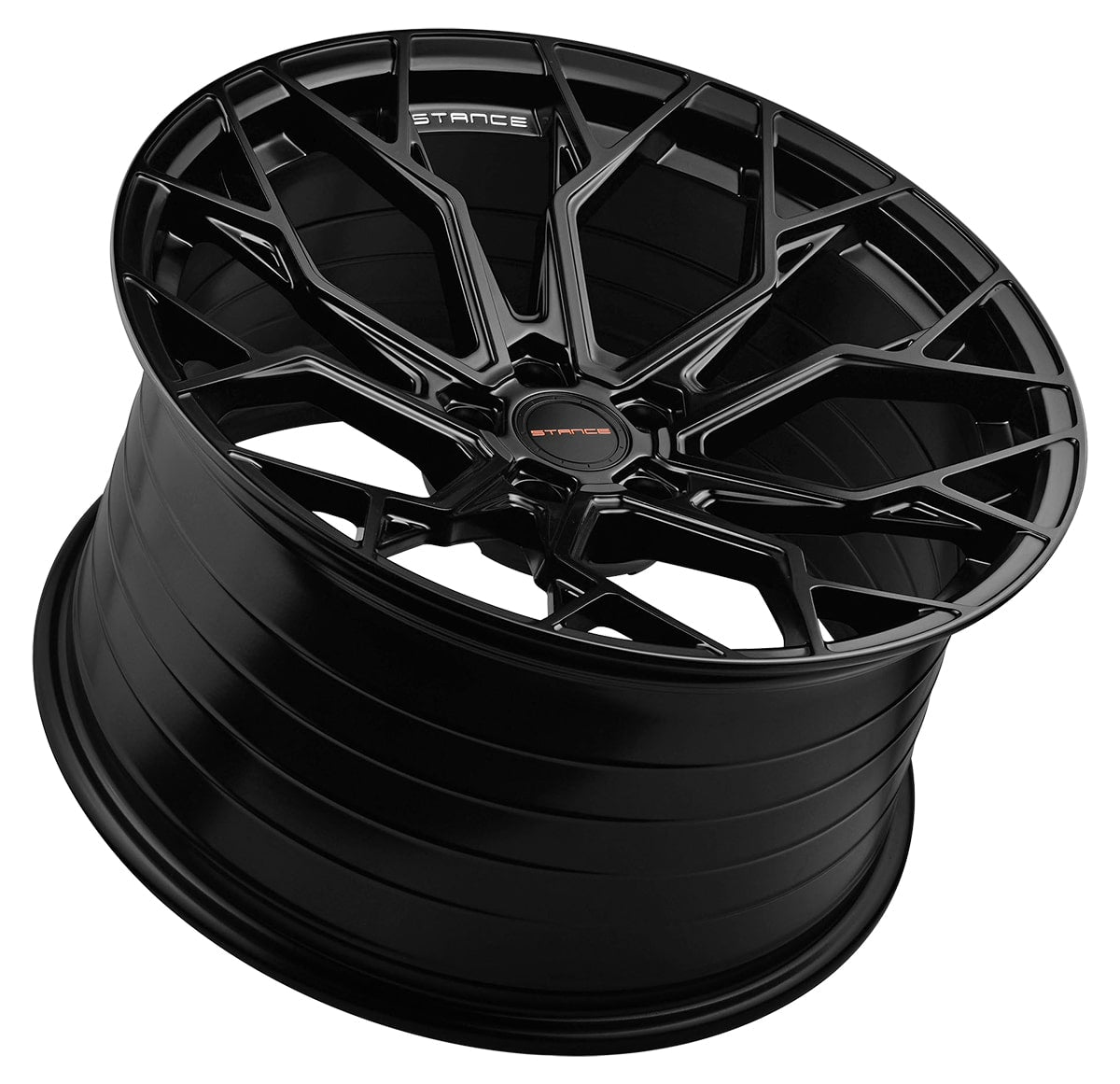 Stance SF10 Gloss Black Corvette C8 20x9 21x12 w/ Michelin Pilot Sport 4S 245/30-20 - 325/25-21
Item Specifications
Stance SF010 Corvette C8 20x9 21x12 Sold in sets of 4.
Wheel Size:
(2)20x9 
Front and (2)21X12 Rear
Center Bore:
OEM Vehicle Specs 
Center Caps:
Center Caps Included
Finish: Gloss Black 
Bolt Pattern:
OEM Vehicle Specs
Offset: +35MM/+52MM
TPMS: 433 MHz Sensors w/ Black Sleeves
Availability: Arrival date is estimated 1st week of May + 3-4 week build time. 
Tires: Michelin Pilot Sport 4S
Tire Size: 245/30-20 (Front) - 325/25-21 (Rear) 
Stance SF10 (Rotary Flow Forged) Series implements the newest and latest German manufacturing process that utilizes pressurized rollers to stretch the wheel to the desired specifications. By doing this Stance Wheels can achieve a lightweight wheel with pleasing aesthetics and aggressive fitments for European, Asian, and American made vehicles. Using this technology Stance Wheels are stronger and lighter, very similar to a full forged wheel.