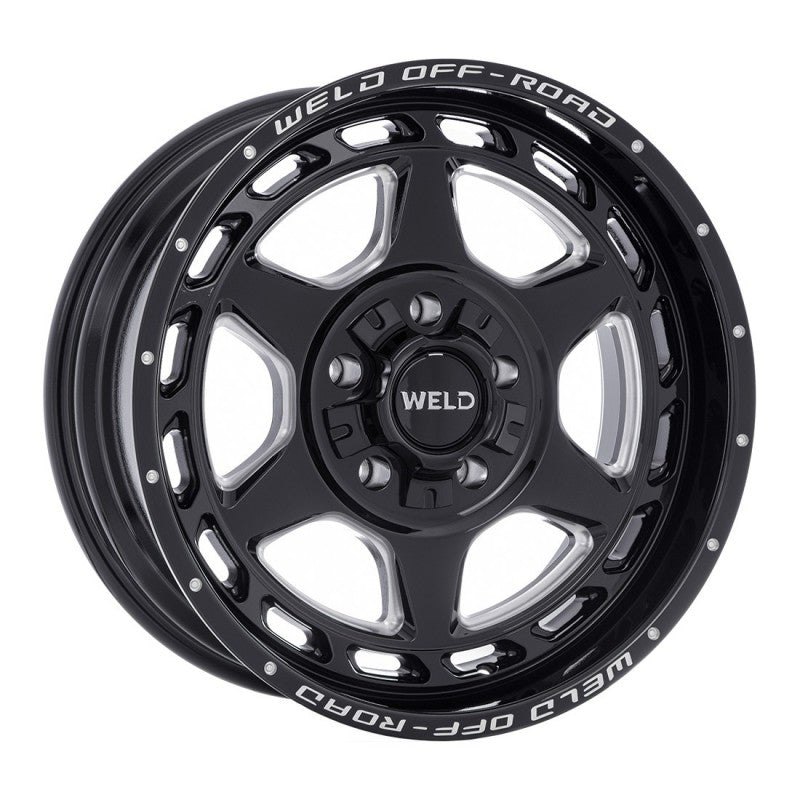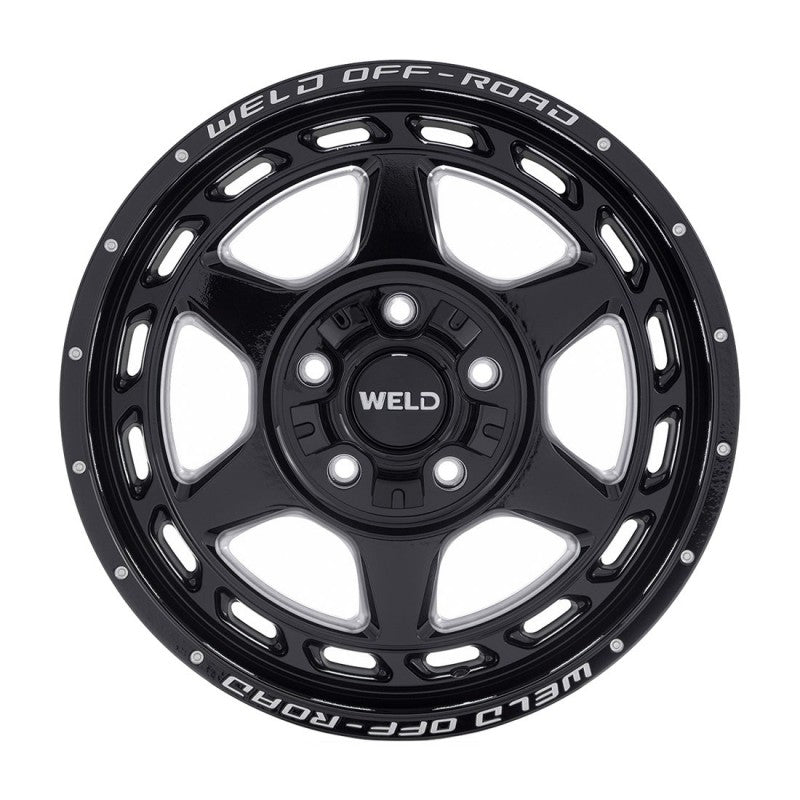 WELD Off-Road Aragon W123 - Gloss Black Milled - 20" 5 Lug
Item Specifications
Brand:

 
Weld Off-Road Wheels
Model Name: Aragon W123 
Wheel Sizes:

 
20X9 | 20X10 | 20X12
Center Caps: 
Center Caps Included
Finishes: Gloss Black Milled 
Bolt Pattern:

 
OEM Vehicle Specs
Backspacing: 4.75" | 5" | 5.75" | 6"
Quantity: Price Per Wheel 
ARAGON W123
Gloss Black Milled
The hardened and sporty 6-spoke Aragon wheel fits anything from a work truck to an overlanding rig. Our rotary forming process reduces the wheel's unsprung weight without compromising strength and durability, while the milled outer lip conveys a rugged off-road look. Its strength can handle the harsh conditions of any truck environment with a gloss black and milled color theme highlighting the Weld logos across the edge of the lip and center cap. The Aragon is available in 5, 6, and 8-lug bolt patterns with several widths and diameters to suit your needs. For 8-lug applications, the lip of the wheel is 1-inch larger and optimized for the demand placed on heavy duty trucks. 
1-Piece aluminum alloy
Rotary Formed construction for increased strength
Gloss black milled finish
Gloss black center cap face with chrome WELD logo
8 Lug application with 1" larger lip design