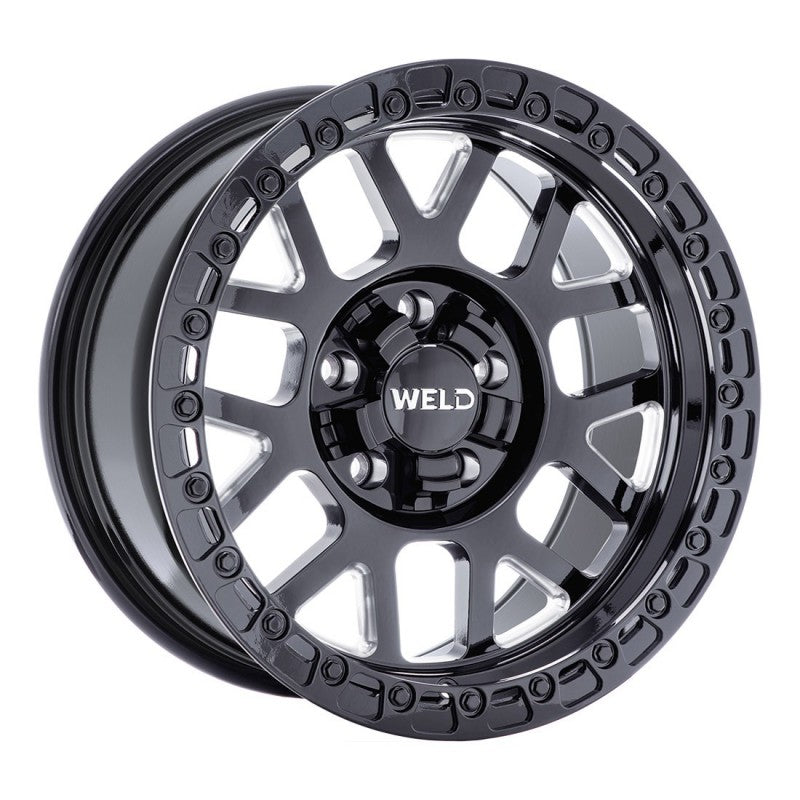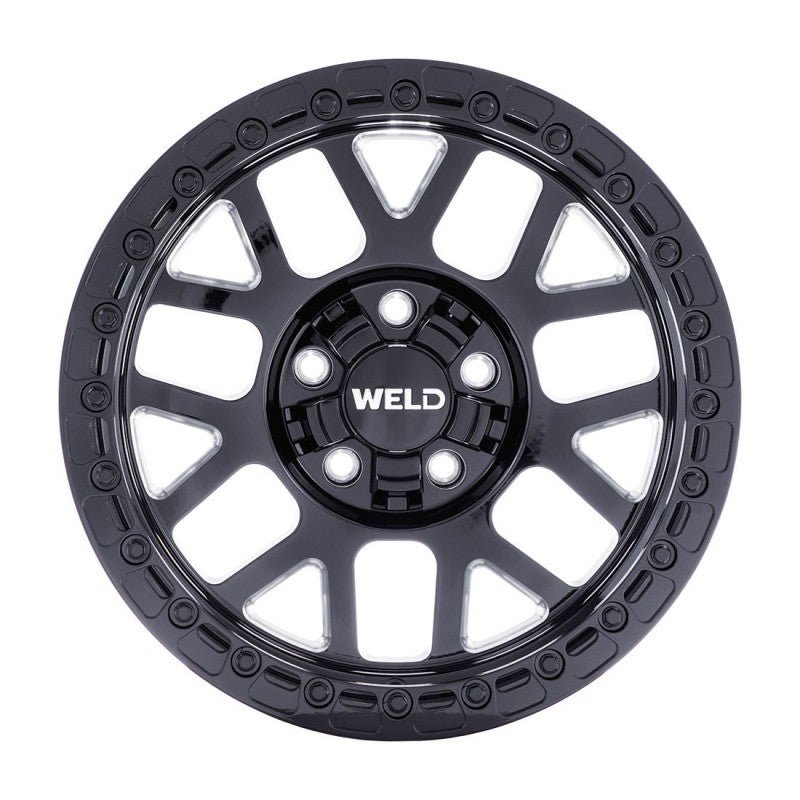 WELD Off-Road Cinch W105 - Gloss Black Milled - 17"
Item Specifications
Brand:

 
Weld Off-Road Wheels
Model Name: Cinch W105
Wheel Sizes: 17x9
Center Caps: 
Center Caps Included
Finishes: Gloss Black Milled 
Bolt Pattern:

 
OEM Vehicle Specs
Backspacing: 4.5", 5"
Quantity: Price Per Wheel 
CINCH W105
Gloss Black Milled
Rugged performance is the calling card for Cinch. Designed for unstoppable performance, the Cinch is the perfect wheel for off-road trucks and SUVs . Available in a 17" diameter with varying fitment options. The Cinch W105 features a gloss black finish with milled window accents and a simulated street beadlock ring with machined cut-outs for better draining and cleaning.
Monoblock Aluminum construction
Rotary Formed construction technology for strength and weight savings
Beefy 7 window design with embossed WELD center cap
Gloss black with milled window accents
Features a gloss black simulated beadlock ring