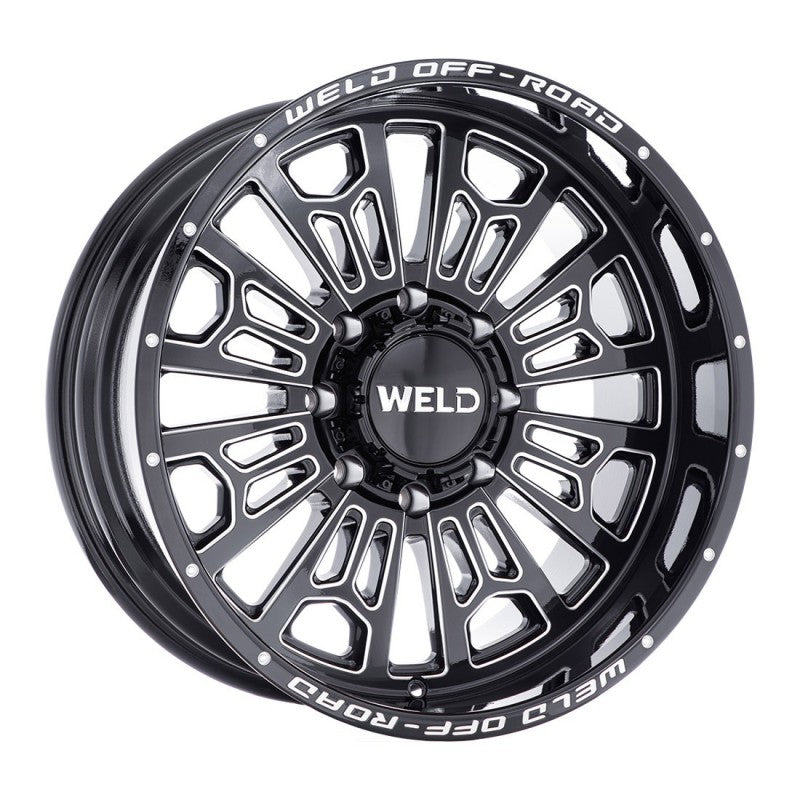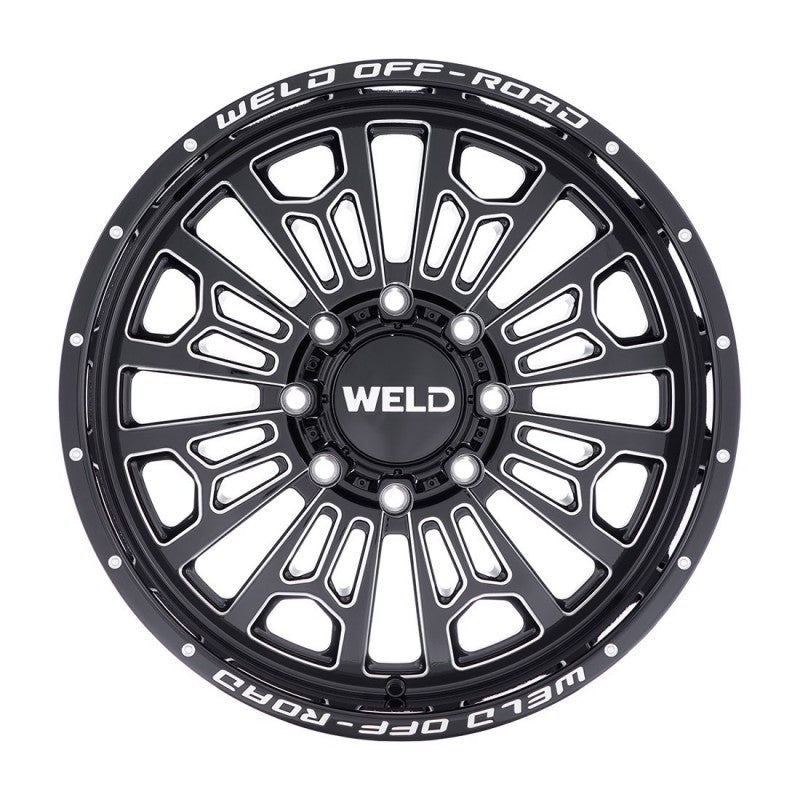 WELD Off-Road Elicit W114 - Gloss Black Milled - 20" 6 Lug
Item Specifications
Brand:

 
Weld Off-Road Wheels
Model Name: Elicit W114
Wheel Sizes: 20x9 | 20x10 | 20x12
Center Caps: 
Center Caps Included
Finishes: Gloss Black Milled 
Bolt Pattern:

 
OEM Vehicle Specs
Backspacing: 4.75", 5", 5.75", 6"
Quantity: Price Per Wheel 
ELICIT W114
Gloss Black Milled
With styling carried over from the Weld XT lineup, the new Elicit is the modern variation, both lightweight and strong; able to stand up to the toughest off-road environments. The 8-spoke design with milled window accents offer ultra-aggressive style and definition. The gloss black finish with milled edges emphasizes the wheel's design and delivers equal parts style and utility to your truck or SUV. The Elicit is available in a 20-inch diameter with 9, 10 and 12-inch widths and with a variety of bolt patterns. 
1-Piece aluminum alloy
Rotary Formed construction for increased strength
Gloss black finish with milled accents 
Gloss black center cap face with chrome WELD logo