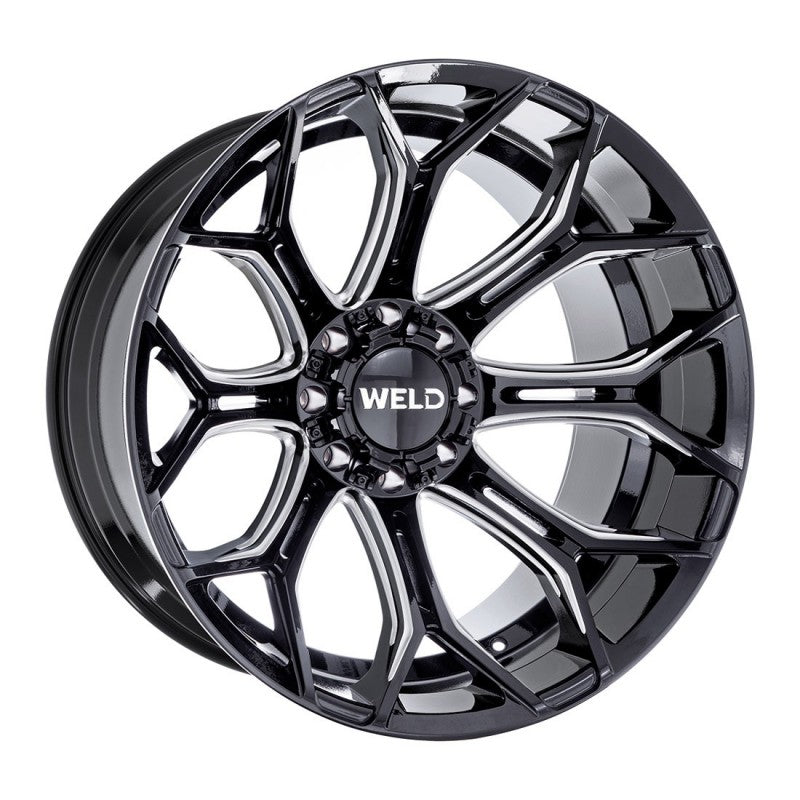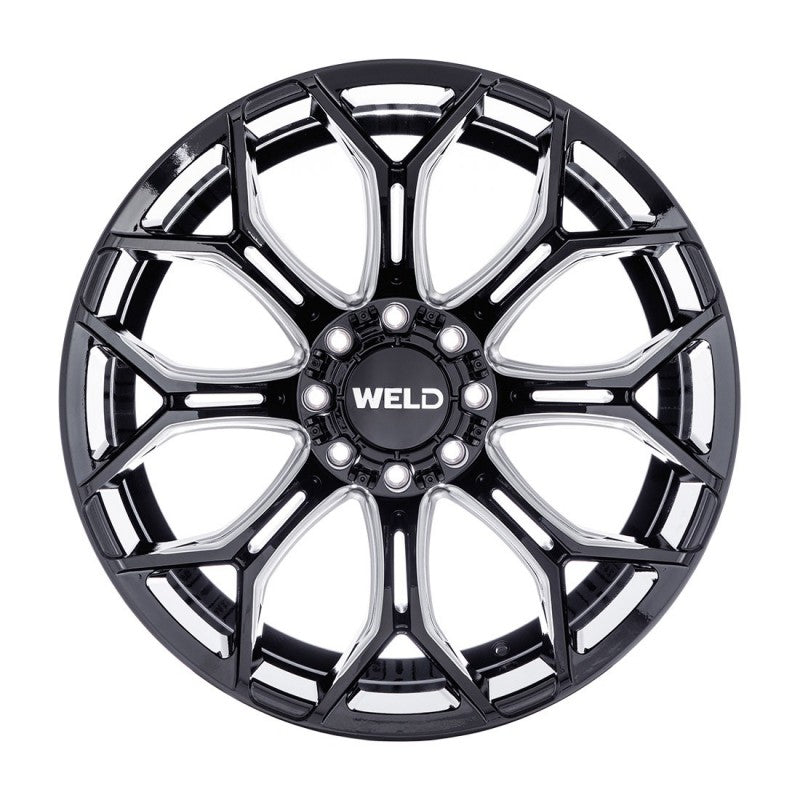 WELD Off-Road Gradient W111 - Gloss Black Milled - 22" 5 Lug
Item Specifications
Brand:

 
Weld Off-Road Wheels
Model Name: Gradient W111
Wheel Sizes: 22x12
Center Caps: 
Center Caps Included
Finishes: Gloss Black Milled 
Bolt Pattern:

 
OEM Vehicle Specs
Backspacing: 4.75", 5", 5.75", 6"
Quantity: Price Per Wheel 
GRADIENT W111
Gloss Black Milled
The WELD Off-Road Gradient W111 ditches the traditional deep lip wheel style for a concave design. The Gradient W111 features a split 8-spoke design with spokes seamlessly transitioning into the lip. The name Gradient derives from the fading amount of light that reaches the center of this deep cavernous wheel giving the Gradient the illusion that it gets darker the deeper you descend. Rotary-formed construction offers increased strength and reduced weight to to give your truck optimal performance when running 22"s and bigger. Currently available in a 22" diameter, with 24" soon to be released, in the most common 5, 6, and 8-lug bolt pattern options, the Gradient W111 is designed to fit lifted 1500, 2500, and 3500 series trucks and SUVs. The Gradient W111 features a gloss black finish with milled accents on the spokes, and a gloss black center cap with the chrome WELD logo.
1-Piece aluminum alloy
Rotary Formed construction for increased strength and reduced weight
Gloss black finish with machined accents
Gloss black center cap with chrome WELD logo