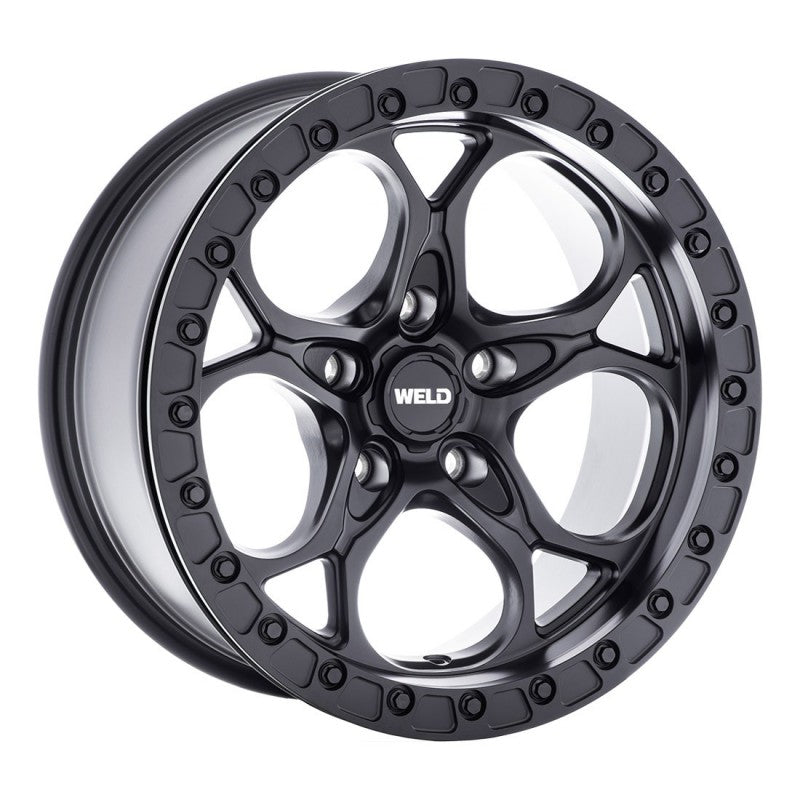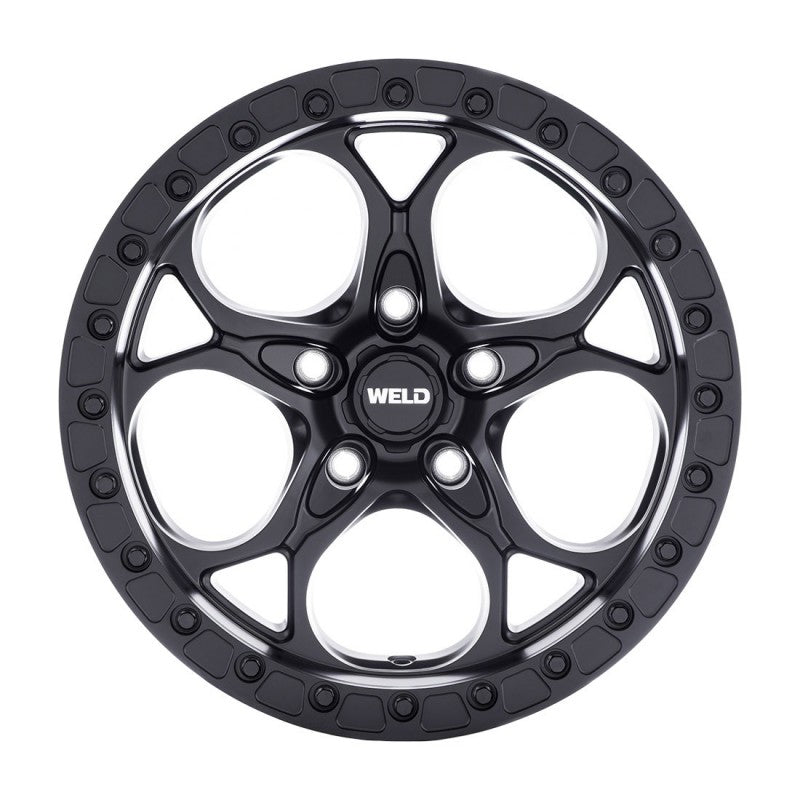 WELD Off-Road Ledge Beadlock W901 - Satin Black / Satin Black Ring - 17"
Item Specifications
Brand:

 
Weld Off-Road Wheels
Model Name: Ledge Beadlock W901
Wheel Sizes: 17x9
Center Caps: 
Center Caps Included
Finishes: Satin Black / Satin Black Ring 
Bolt Pattern:

 
OEM Vehicle Specs
Backspacing: 3.625" , 4.5"
Quantity: Price Per Wheel 
LEDGE BEADLOCK W901
Satin Black/Satin Black Ring
The Ledge Beadlock is made for off-roading. Its rotary-formed construction results in an enviable combination of increased strength and reduced weight, and its 6061 forged aluminum beadlock ring ensures top performance under extreme conditions. The Ledge Beadlock features an aggressively curved split five-spoke design currently offered in 17-inch sizes with a 5-lug Jeep bolt pattern. We finish it in smooth satin black with Zn-Ni plated beadlock hardware. Its center cap is gloss black with a chrome WELD logo that stands out even behind dirt and mud.
1-Piece aluminum alloy
Rotary Formed construction for increased strength and reduced weight
6061 Forged beadlock ring
Satin black finish
Grade 8 beadlock hardware with Zinc-Nickel plating for exceptional corrosion resistance
Gloss black center cap face with chrome WELD logo